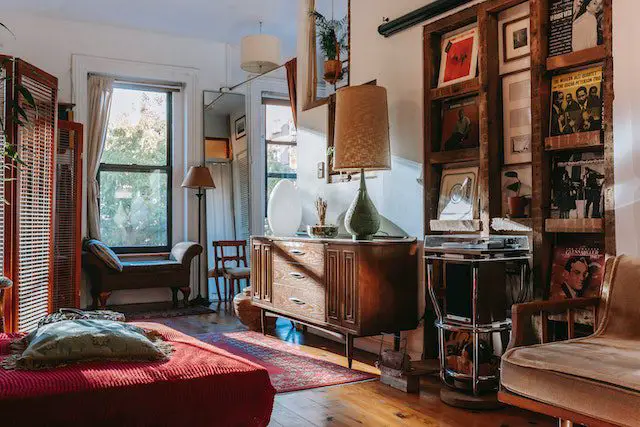 Making Furniture Choices for Your Fresh Start After a Move
Moving to a new place is an exciting opportunity for a fresh start. It's a chance to redefine your surroundings and create a space that truly reflects your personality and style. One of the most significant decisions you'll face during this transition is how to furnish your new home. We will explore the art of making furniture choices that align with your vision for your fresh start after a move.
Setting the Stage: Your Fresh Start
Moving to a new home is like turning the page of a book, opening up a brand-new chapter in your life. It's a thrilling opportunity beckons you to reimagine your surroundings and uniquely create your haven. This transition is more than a mere change of address; it's an invitation to embark on a journey of self-expression, transformation, and renewal.
Imagine your new home as a blank canvas, awaiting the strokes of your creativity to bring it to life. Every room, every corner, is charged with possibility. The walls don't just enclose spaces; they encase your dreams, hopes, and aspirations. It's a place where the very essence of who you are can be embodied in the walls, the floors, and the furnishings.
In this new beginning, you can orchestrate an environment that resonates with your desires and values. It's an opportunity to shed the skin of the past, liberate yourself from the constraints of old habits, and embrace the exhilarating prospect of a fresh start.
The Perspective Shift
Beyond the geographical shift, your move signifies a shift in perspective. It's a chance to redefine not only where you live but also how you live. How you design your space can reflect your evolving identity, a testament to your growth, and a showcase of your aspirations. Every furniture piece you choose every color you paint on the walls, contributes to this narrative.
Making furniture choices isn't just a matter of aesthetics; it's a profound act of self-expression. Your furniture becomes an extension of your personality, tastes, and lifestyle. It's an embodiment of your story, a physical manifestation of your journey. Each chair, table, and sofa is a brushstroke on the canvas of your life, forming a beautiful tapestry of memories, experiences, and emotions.
So, before selecting furniture for your new home, take a moment to savor the anticipation and the excitement. Relish the prospect of crafting an environment that speaks to your soul, a space where you can thrive, and a sanctuary where you can find solace. Your fresh start is not just about the physical transition; it's about the profound transformation of your surroundings and yourself.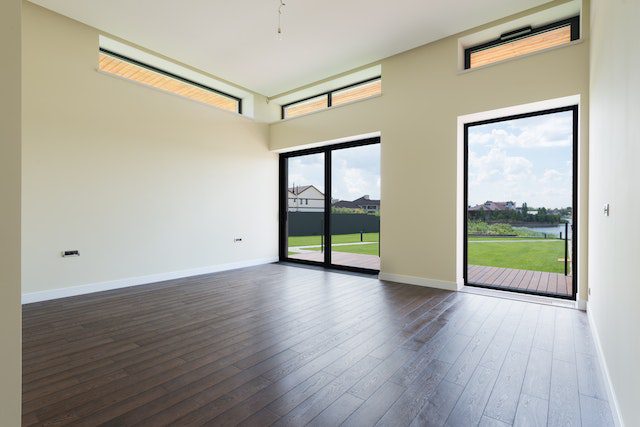 Photo by Max Rahubovskiy
Making Choices That Matter
Choosing furniture is more than just picking pieces to fill empty spaces. It's an art form that reflects your personality, lifestyle, and values. Each piece you select contributes to the overall ambiance of your home. Here's how to make those choices count.
Defining Your Style: A Personal Touch
Your furniture should speak to who you are. Whether you prefer the clean lines of modern minimalism, the cozy charm of rustic decor, or the timeless elegance of classic designs, your style should guide your choices. Start by identifying your aesthetic preferences and creating a mood board to visualize your vision.
As you define your style, remember that it's not just about trends but about what resonates with you. Your choices should reflect your unique personality and the experiences that have shaped you. Whether it's the vibrant hues of Bohemian decor or the sleek simplicity of Scandinavian design, your style should authentically represent your tastes and values.
Consider Functionality
While aesthetics are essential, functionality is equally crucial. Your furniture should align with your daily needs and routines. For instance, if you love hosting dinner parties, invest in a spacious dining table and comfortable chairs. If you're an avid reader, a cozy reading nook with a plush armchair and a well-lit corner might be your go-to spot.
Functionality goes beyond mere convenience; it's about enhancing your lifestyle. Think about how your furniture can optimize the functionality of your space. Perhaps a multifunctional sofa bed for accommodating guests, a compact dining set for smaller spaces, or built-in storage solutions to keep your living area clutter-free. By prioritizing functionality, you not only create a more practical environment but also one that seamlessly integrates with your daily life.
Eco-Friendly Furniture Choices
In an era where environmental consciousness is paramount, consider the sustainability of your furniture choices. Opt for pieces made from eco-friendly materials or those that have been upcycled or repurposed. Not only will this reduce your carbon footprint, but it will also infuse your home with a unique charm.
Sustainability isn't just a buzzword; it's a responsibility. When you choose eco-friendly furniture, you're contributing to preserving our planet's precious resources. Look for certifications like FSC (Forest Stewardship Council) for wood products or labels indicating low VOC (volatile organic compound) finishes.
Also, consider supporting local artisans who craft sustainable, handmade furniture, fostering a sense of community and reducing the environmental impact of long-distance shipping. Your eco-conscious choices not only benefit your home but also the world at large.
Quality Over Quantity
In the age of fast furniture, it's easy to succumb to the temptation of buying cheap, disposable items. However, investing in quality pieces that stand the test of time is often more prudent. Well-crafted furniture lasts longer and retains its value, making it a more sustainable choice in the long run.
When you opt for quality over quantity, you invest not just in furniture but in your comfort and well-being. Imagine sinking into a plush, well-made sofa after a long day's work, knowing it will provide you with comfort and style for years.
Quality furniture pieces are reliable companions on your life journey, offering durability and aesthetic appeal that withstands the rigors of time and trends. They become an integral part of your daily life, a testament to your discerning taste and commitment to lasting quality.
Quality furniture often showcases exquisite craftsmanship and attention to detail. It's a work of art crafted by skilled hands and carefully designed. The wood is meticulously chosen, the joints are expertly crafted, and the finishes are impeccable.
When you invest in such pieces, you're making a statement about your appreciation for beauty and craftsmanship and contributing to preserving traditional artisanal skills.
Store Pieces You Are Unsure Of
Some furniture you might be indecisive about, and that's perfectly normal. Don't make rash decisions about family heirlooms; instead, store them away until you decide what to do. When facing the need to temporarily put your furniture in storage, it's essential to prepare your pieces for storage properly. This process involves more than just moving items into a storage unit. To ensure your furniture remains in pristine condition during its time in storage, it's crucial to understand how to pack and store heavy furniture. Start by disassembling any pieces that can be taken apart, such as tables or bed frames, to save space and protect delicate components. Use high-quality packing materials, like furniture blankets and plastic covers, to shield your items from dust and potential damage. Consider placing wooden pallets or boards on the storage unit floor to elevate your furniture and safeguard it from moisture. With careful preparation and packing, your furniture will stay safe and ready for its return when the time comes.
Mix and Match: The Art of Eclecticism
Don't feel restricted to a single style or era when choosing furniture. The eclectic design allows you to blend various styles, creating a space that's uniquely yours. Mix antique furniture with contemporary pieces or experiment with contrasting colors and textures for a dynamic and visually stimulating environment.
Eclecticism in furniture choices is akin to curating a gallery of your life experiences and interests within your home. It's about celebrating the diversity of your tastes and the beauty in unexpected combinations.
Picture a vintage leather armchair juxtaposed with a sleek glass coffee table or a rustic wooden dining table paired with modern acrylic chairs. These combinations create visually striking focal points and offer a glimpse into your personality, travels, and appreciation for the past and present.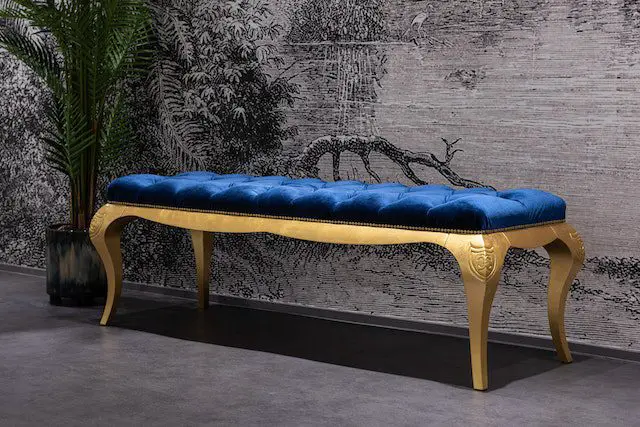 Photo by Max Rahubovskiy
Eclecticism fosters a sense of freedom and creativity in your design choices. It encourages exploring different cultures, periods, and design philosophies, creating a rich space with character and stories. The art of mixing and matching isn't about following rules; it's about forging your path in interior design, guided by your intuition and personal vision.
Embracing eclecticism also opens the door to sustainable choices. By incorporating pre-owned or repurposed pieces into your eclectic design, you contribute to reducing waste and minimizing the environmental impact of furniture production.
Each eclectic composition is a testament to your commitment to style and sustainability, making your home a true reflection of your values and creativity.
New vs. Old: The Great Debate
Now that you understand the philosophy behind furniture choices let's delve into the age-old debate of buying new furniture versus using your existing pieces. Both approaches have their merits; the decision ultimately depends on your circumstances and preferences.
The Allure of New Furniture
New furniture offers a clean slate. It lets you start afresh with the latest designs, colors, and trends. Here are some compelling reasons to consider buying new furniture for your fresh start:
1. Modernity and Trends: New furniture often reflects contemporary design trends, giving your home a modern and up-to-date look.
2. Personalization: When buying new furniture, you can select pieces that perfectly align with your vision and style.
3. Warranty and Quality Assurance: Most new furniture comes with warranties, ensuring that you get a certain level of quality and durability.
4. Customization: Many furniture stores offer customization options, allowing you to tailor pieces to your needs and preferences.
The Charm of Old Furniture
On the other hand, using your existing furniture or acquiring pre-owned pieces can bring a unique charm and character to your home. Here are some reasons to consider embracing the old:
1. Sentimental Value: Old furniture often carries sentimental value, reminding you of cherished memories and moments.
2. Sustainability: Repurposing or upcycling old furniture is an eco-friendly choice that reduces waste and minimizes your environmental impact.
3. Timeless Appeal: Antique or vintage furniture pieces can add a touch of timeless elegance to your home that new items might not replicate.
4. Cost-Effective: Buying pre-owned furniture can be more budget-friendly, allowing you to allocate resources to other aspects of your fresh start.
Finding Balance: Combining Old and New
While the choice between new and old furniture may seem like an either-or decision, the best approach often involves a blend of both. Here's how you can find the perfect balance:
1. Statement Pieces: Invest in new, statement furniture pieces that anchor your space and reflect your style.
2. Repurpose and Revive: Give new life to your existing furniture by reupholstering, refinishing, or repainting them to match your evolving style.
3. Treasure Hunting: Explore thrift stores, antique markets, and online platforms to discover unique pre-owned pieces that complement your design.
4. Upcycling Projects: Get creative with DIY upcycling projects, transforming old furniture into custom, one-of-a-kind pieces.
Conclusion: Crafting Your Fresh Start by Making Furniture Choices
Making furniture choices for your fresh start after a move is an art that involves a blend of personal style, functionality, sustainability, and budget considerations. Whether you opt for new, old, or a mix of both, remember that your home reflects you. Let your furniture choices be a testament to your creativity and individuality as you embark on this exciting journey of creating a space that feels like home. Your fresh start begins with every carefully selected piece, each contributing to the tapestry of your new life. Embrace the process, savor the moments, and relish the joy of making your house a home.
Author's bio:
Genevieve Brighton is an accomplished interior designer and lifestyle enthusiast passionate about helping individuals transform their living spaces. With years of experience in the field, she has become a trusted voice in home design and furniture selection. Her insights and expertise empower readers to create personalized, inviting environments that reflect their unique personalities and aspirations.
Related Articles: