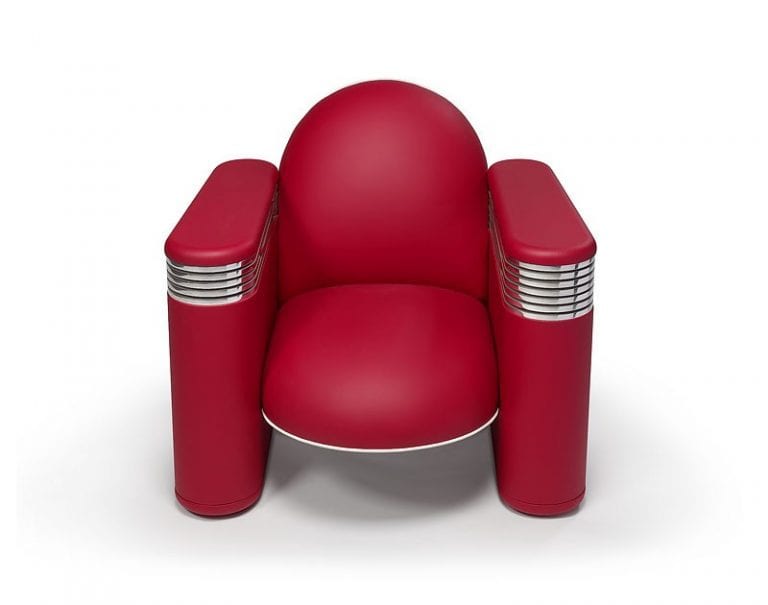 Swiss Army Knife Armchair
Since the 19th century, the Swiss Army Knife has spread throughout the world as a practical and useful tool for everyone from soldiers to housewives. The household name is known and loved by all, and the brand now offers knives tailored to all types of lifestyles and specialized requirements. 
Today, most people hardly give their trusty tool a second thought, taking its presence for granted after many years of use. But designer Fabrice Hyber, working with the craftsmen at Domeau Perez, set out to remind the world of its longtime love affair with the practical, handy little daily item.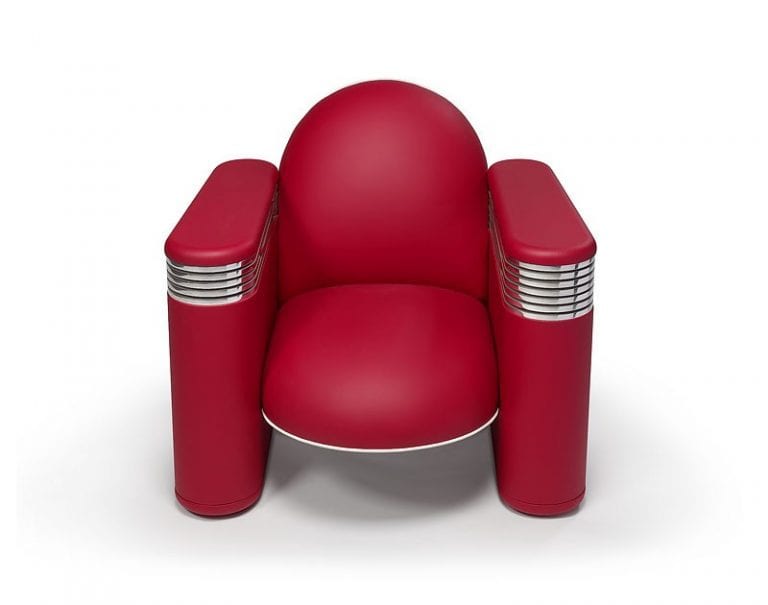 The Fauteuil Couteau Suisse, or the Swiss Army Knife Armchair by Domeau Perez, is clearly inspired by its namesake all-in-one tool.  The unique and unexpected transformation of a cutting tool into a functional piece of furniture elicits smiles wherever the armchair makes an appearance, showcasing an apt translation of a practical tool into practical furniture.
Both of these daily use items are trusty and durable, though the chair measures a much larger overall size at length 900 x depth 900 x height 810 mm.  The solid metal frame is padded with HR high-density foam for long-lasting shape, support, and comfort, and then upholstered in leather dyed through in the unmistakable Swiss Army red. 
Folding trays in the armrest mimic the knife's design.  This limited edition armchair is a unique homage to a piece of history and culture that everyone knows, so don't wait to get yours today.  What surprises you the most about the Swiss Army Knife Armchair?