Amadeus Bed by Manzoni and Tapinassi
Amadeus bed is a modern piece of timeless beauty, is versatile and suitable for all rooms, but perfect to furnish a modern and refined bedroom with a touch of elegance.
The Amadeus bed was conceived by Manzoni and Tapinassi for Cattelan Italia and it is a design meant to be used both in private and public areas.
Two Italian designers that work together with the best international brands have introduced this amazing design in Catellan's 2016 collection.
This bed would be a true match for this Versace Bubble Sofa.

Amadeus is an upholstered bed characterized by a large headboard with elegant quilting, available in soft leather or synthetic leather, with matt bronze, white or graphite embossed lacquered steel feet.
Beautifully crafted, and one of the most sophisticated beds from Cattelan Italia, this piece has a quality you can feel, whether it is covered in leather or synthetic.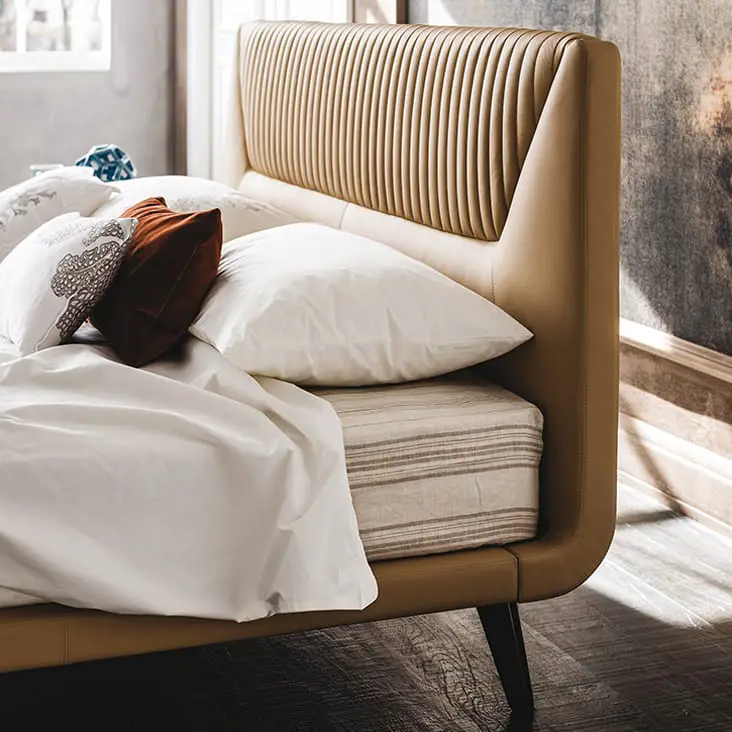 Slightly rounded headboard design of the Amadeus bed gives it an elegant and ergonomic look and at the same time, it is able to suggest a strong sense of comfort.
Designed for those who want to feel unique in their home, the Amadeus is not only intended for sleeping, it is a modern element of decoration with a strong personality; a piece of furniture that flirts with decorative elements and comfort.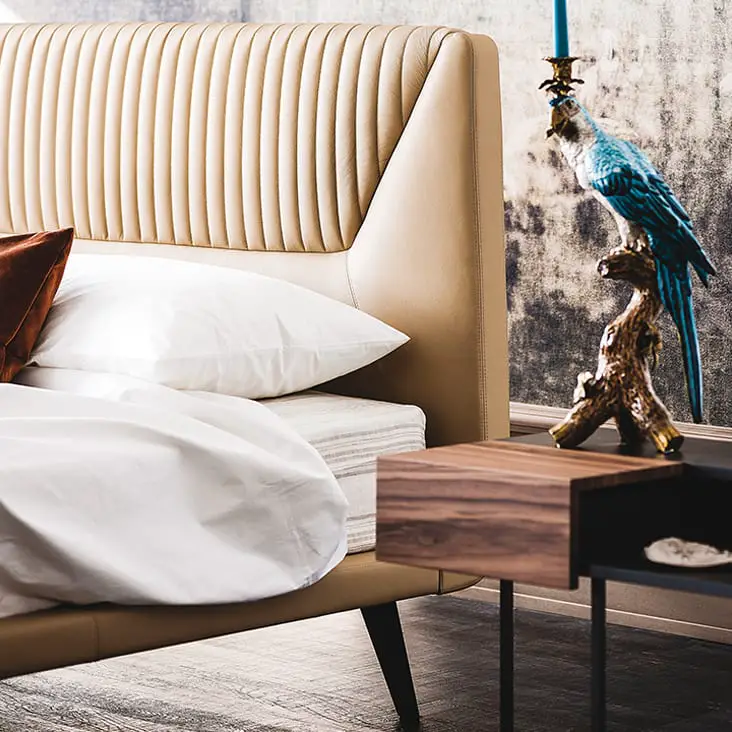 Bold and stylish, the design will transform any master bedroom into a work of art. The attention to details, excellence of work and careful selection of materials shows once again Cattelan Italia's great artisan tradition.
Cattelan Italia is a company founded in 1979 from an idea of Giorgio and Silvia Cattelan.
Today it is an icon in evolution creating functional and beautiful pieces in metal, wood, marble, crystal and a wide selection of leathers and fabric.
Cattelan Italia's core business has always been associated with a global pool of famous experienced and talented designers that have propelled the Italian company to the forefront of modern contemporary design.