Cobra Chair by Studio Pierre Cardin
The first impression of the Cobra chair from Studio Pierre Cardin is usually the idea that the chair is a piece of sculptural artwork, and that it is not a practical piece for any real use. But that would go against everything the designer Cardin intended with the Cobra chair and all of his other pieces, which he calls "Sculptures Utilitaires." 
These sculptures may be on display in European museums, but Cardin's artistic vision as a designer has always been to create functional art that would be a part of daily life in interior design. Thus, the Cobra chair isn't just for admiring, though guests will certainly appreciate its sensuous curves.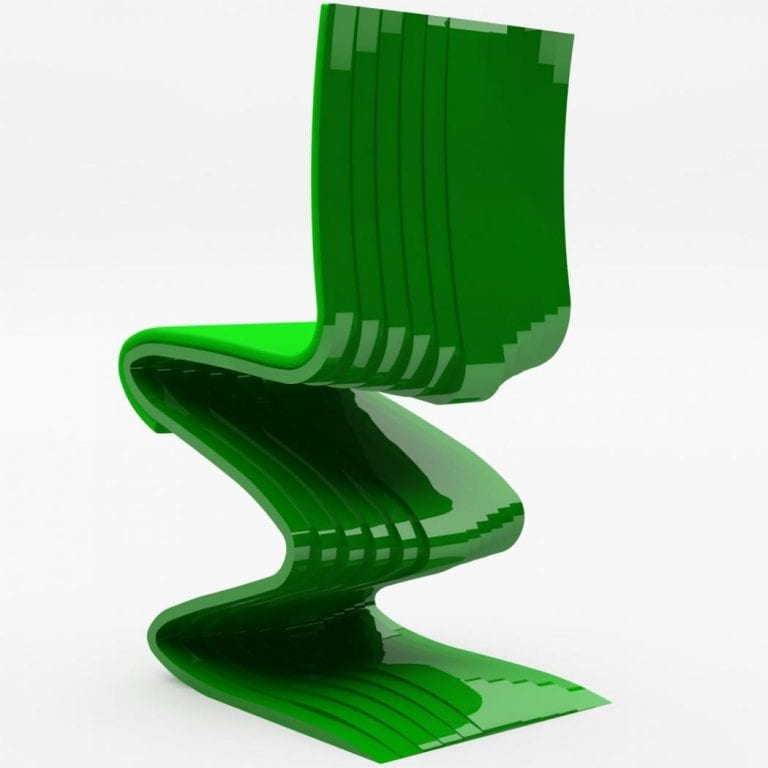 The Cobra chair by Studio Pierre Cardin is a practical, comfortable, and economically sized chair for any room in the house. The chair is formed from high-gloss lacquered wood and Plexiglas and offered in a range of custom color options. 
While the Cobra chair compliments the shape of the matching Cobra table perfectly, the chair is bold enough to stand on its own as a colorful accent in a living or dining room.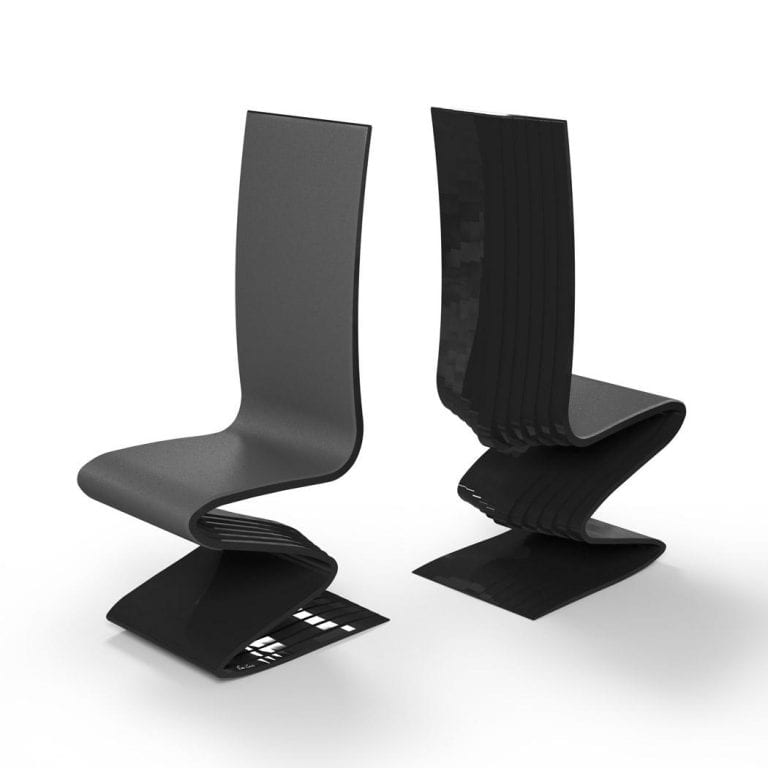 Like liquid that is poured from a glass, the lines Cobra chair flow effortlessly.  Smooth on the inside with a low profile pad for comfort, the glossy lacquer reflects light and brightens a room even tucked into a corner. 
The back of the chair is marked with ripples that follow the overall form for a full 360-degree experience.  Will you pair this bold chair with the sculptural table or stand it alone as a statement piece?