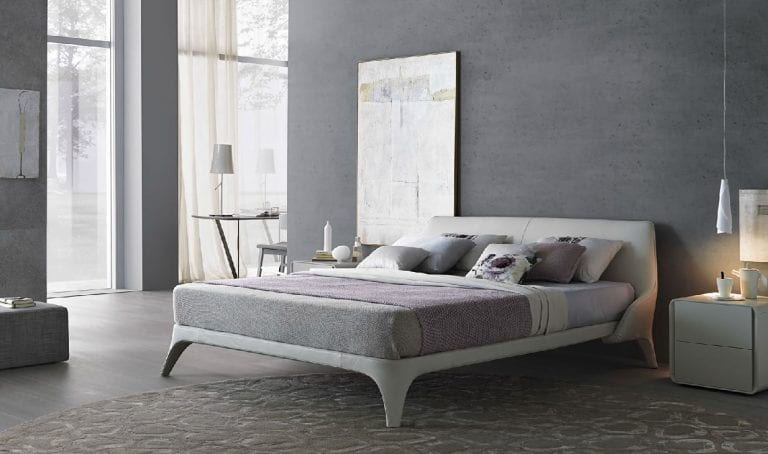 Bed by Misura Emme
Designer Ferruccio Laviani set out to create a bed with a very specific quality in mind: the comforting and inviting sense of softness. Thus, the Nice bed from Misura Emme is a completely upholstered piece of  furniture with gentle lines and a soothing presence that welcomes you to read a book or sleep in on a weekend. 
At the end of a long day, the Nice bed is a place you'll look forward to falling into with your favorite linens.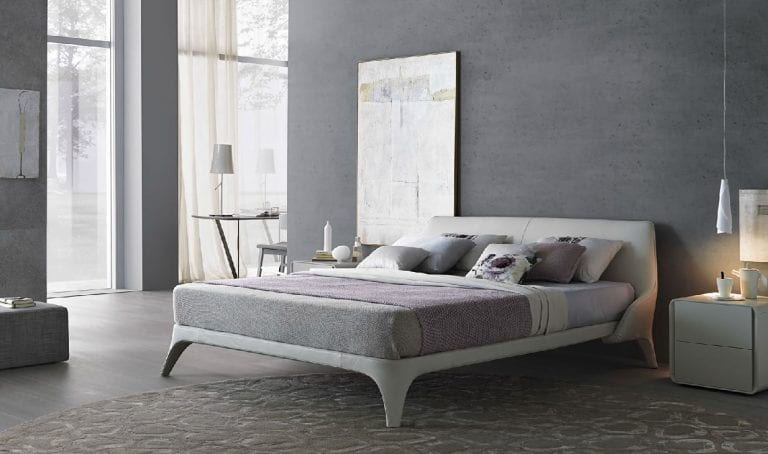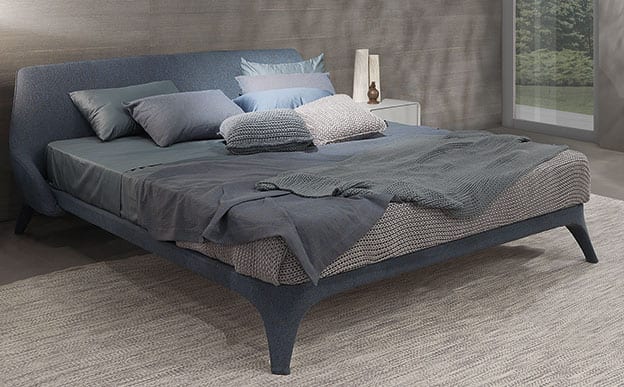 The headboard of the Nice bed by Misura Emme is slightly curved around the bed in a protective gesture, softening the sharp, square lines of traditional headboards. Upholstered in an ultra plush fabric in your choice of available color options or your choice of leather, the headboard also forms the perfect support for reading or watching television laid down. 
Each end of the headboard tapers down and around the rest of the frame for a stylish and modern detail, finishing in rounded triangular legs. The high-quality detailed tailoring is seamless on all the visible sides and across the front of the headboard to highlight the soft smoothness of the curving outline.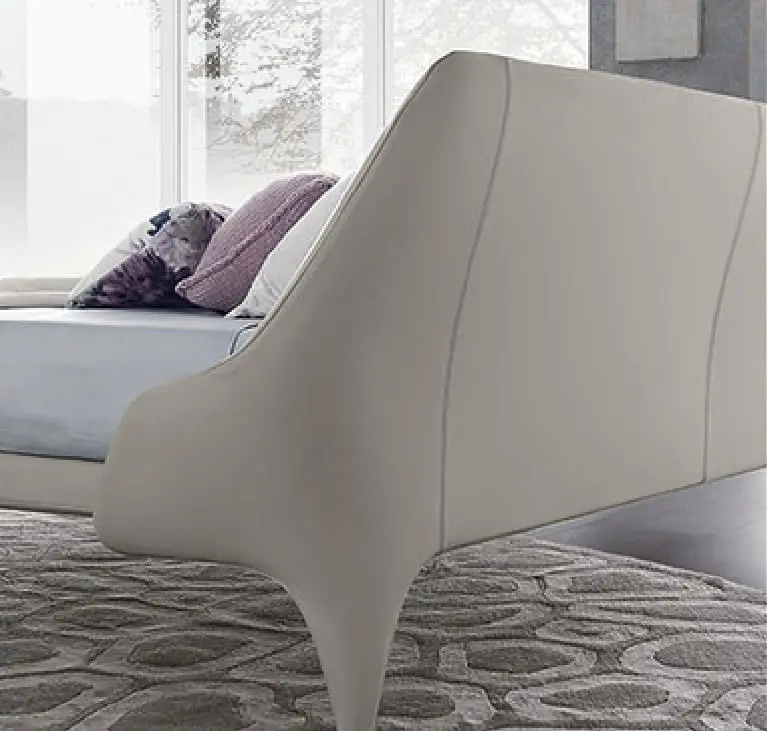 A low, platform style bedframe rests just above the ground to keep the Nice bed visually lightweight and inviting. The frame and legs are also upholstered for a comfortable fabric or leather finish on all parts of the design. 
Underneath the upholstery, a cold-sprayed polyurethane foam structure provides long-lasting durability.  Won't you look forward to climbing into this at night?