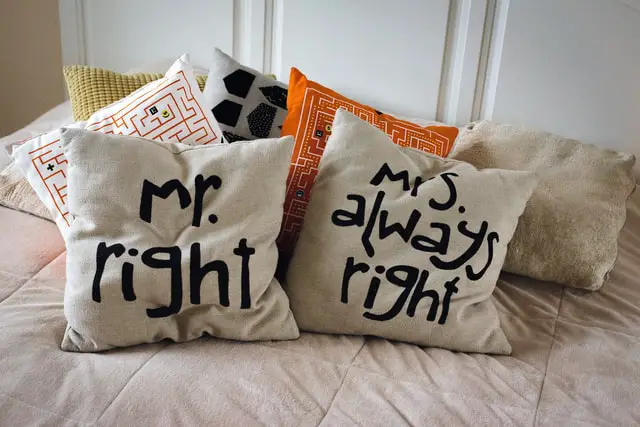 10 Beautiful, Budget-Friendly Home Decor Ideas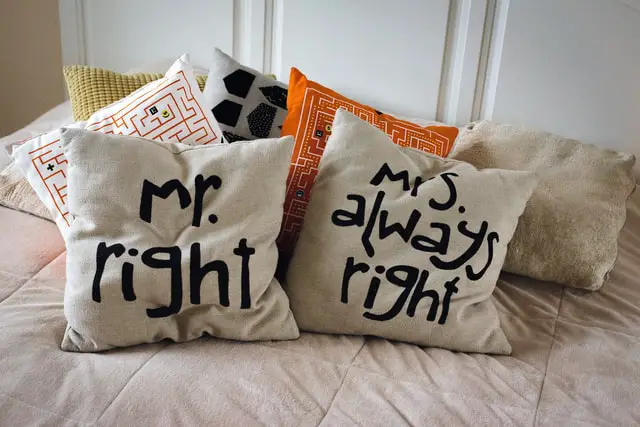 Photo by Maxim Mox on Unsplash
Love the idea of redecorating your home but hate the idea of spending too much money on it? While you might have to scale back on some things, there are plenty of affordable home decor ideas that will still wow your guests and make your house look beautiful. Here are ten budget-friendly home decor ideas that will help you create your dream home without breaking the bank!
1. Embrace Throw Pillows
Throw pillows are a simple way to add color and pattern to a room without overspending. Plus, they can be easily swapped out seasonally or whenever you want a new look. And don't forget, you can always DIY your own throw pillows if you're feeling crafty! 
Making throw pillows is as simple as sewing two square panels of fabric together, and stuffing them. You can also cover an existing pillow if the stuffing still holds up, but you've grown tired of the color or texture. Some DIY throw pillows don't even require sewing to make. Once you've found some fun throw pillows, add them to couches, chairs, beds, and window seats to spruce up any room.
2. Showcase Family Photos
One of the most affordable ways to decorate your home is to showcase family photos. You can do this by hanging them on the walls, placing them on shelves, or displaying them in a photo album. Family photos add a personal touch to your home and make it feel more welcoming.
Antique shops and consignment stores are great places to find frames for photos you want to hang. 
For a whimsical look, pin your favorite photos to a clothesline or bunting  
When you want to highlight your family pictures with an extra-special touch, engraved photo frames can be personalized to highlight special occasions like births, weddings, graduations, or anniversaries. 
3. Use Wall Decals
Wall decals add a personal touch, without any expensive, messy home improvement projects. They're easy to apply and remove, so you can change up your look as often as you like. Plus, they come in near-endless designs and colors to fit any style.
Here are a few tips for choosing and using wall decals:
Choose a design that reflects your style. You might enjoy nature scenes, a mural, or an inspirational quote. 
Measure the area where you plan to apply the decal before purchasing.: To determine what size is needed, measure from the floor to the desired height on the wall. Some stores offer samples that allow you to test out different size options until you find one that works best for your space. 
Use a dry cloth or lint roller on any part of the surface before application to make sure it will stick. 
Once applied, make sure all bubbles have been removed by gently smoothing them over with a credit card, or by rolling an inflated balloon over them repeatedly until there are no more air pockets left. 
Allow 24 hours for adhesives used with vinyl decals to set before moving furniture back into place or applying anything else directly onto the top of it (this is especially important if you have pets!).
If your little ones are eager to get in on the fun, there are lots of kid-friendly wall decals they'll love. And none of them require a long-term commitment to bright color or pattern! Once you're done, your wall is transformed without having to commit to a big painting project.
Photo by Dennis Cortés
4. Paint an Accent Wall
Even though there are lots of affordable ways to decorate your home without painting, sometimes you just want to get out the brushes. The good news is a little bit of paint can go a long way in terms of home decor.
One affordable way to achieve a sophisticated look is to paint an accent wall. You can choose a bold color to make a statement or a more subdued hue to add a touch of elegance. If you're not sure where to add an accent wall, try painting the wall behind your bed or the one that faces your living room sofa.
5. Use Lighting as a Design Element
Lighting can be an effective design element to brighten up a room or create a cozy ambiance. You don't have to spend a lot to get great lighting. Look for affordable options at your local home improvement store or search online for second-hand lighting fixtures. Here are some things you could try:
Change bulbs to make lighting cooler or warmer, depending on the look you want
Buy new lampshades for softer (or more striking) lighting in a room.
Place a floor lamp or table lamp in a few rooms to change up their atmosphere.
Hang some string lights for a pop of fun and interest in an entertainment room, playroom, or outdoor space. 
6. Update Blinds or Curtains
If you want to give your home a simple yet striking update, change out your window treatments. New blinds or curtains can completely transform the look of a room, and they don't have to be expensive. Look for sales at your local home goods store, or shop online for seasonal deals. Making your own curtains is always an option, and can be done in short order with a few yards of your favorite fabric and a sewing machine. Adding these new colors and textures will really go a long way to beautifying your space. 
7. Add Slipcovers to Sofas and Chairs
Slipcovers are another affordable way to redecorate your home. They can protect your furniture from wear and tear, and they're easy to clean. Plus, slipcovers come in a variety of colors and patterns, so you can find the perfect look for your home. Here are a few fun things you can do with slipcovers. 
Choose a bold color or pattern for a statement piece.
Mix and match your colors and patterns for a fun, eclectic look.
Change them out for different seasons, or when updating your lighting or paint.
Make your own slipcovers from your favorite fabric. You can sew them, or drape and tuck them, depending on your interest, and your type of furniture. 
8. Use Blankets as Rugs
You can add a touch of luxury to any room, even on a budget, when you use blankets as rugs. They immediately add color and texture to a room, and they provide that sense of warmth and coziness that makes it feel like home. Plus, most blankets are easy to clean and store when you're not using them. Choose which blanket to use based on the other colors and textures in the room. If you want to stand out, go bold and high-contrast. Or choose a blanket with a complementary color for a more understated look.
Photo by Leilani Angel
9. Shop Consignment When Possible
You can often find some great deals on home decor by shopping at consignment stores. You might be surprised at the quality of items you can find secondhand. Plus, consignment shopping is a great way to support local businesses. Not sure where to start?
Decide which items you must buy new, and focus on supplementing those with consignment items.
Check out antique stores, vintage stores, estate sales, or specialty consignment shops for more unique items.
Keep an eye out for things like tableware, picture frames, and end tables in good condition
Go shopping with friends and family whose tastes you admire. They can help you visualize what would suit your home best if you're feeling stuck.
10. Clean and Declutter
As you plan how to redecorate your home, set aside some time to declutter and tidy up. This will give you a better sense of the space you have to work with and make decorating easier. Plus, it gives everything a clean, refreshed, open feel, which is a great foundation for freshening up your decor.
Get rid of anything you don't need or use often. 
Sort through clothes, shoes, books, movies, etc. Even if the items you're sorting are in storage or on shelves, going through them will free up more space for other items. 
Donate or sell items that are in good condition. 
Throw away anything that's broken or damaged beyond repair.
Clean every surface in your home, including windows, floors, walls, ceilings, and light fixtures. Don't forget to dust!
Organize your belongings so they're easy to find and put away.
One way to decide what to keep is to think about the last time you used, or even remembered seeing, various items as you sort through them, If it's been over a year since you've even thought about something, it's probably time to let it go and donate it to someone else who can use it right away.
Simple is Beautiful
You don't have to spend tens of thousands to make your home look great. With planning, creativity, and a little elbow grease, you can easily achieve the wow factor you're looking for without going over budget. Buy gently used when you can, DIY when you want to, and keep an eye out for sales and discounts. Starting small and simple, incremental design and decor changes will transform your favorite rooms over time. And if you're keeping your home clean and cared-for, all the updates you're making will really stand out. Start using our budget-friendly home decorating ideas to your advantage.