Pininfarina is synonymous with luxury, design, and exclusivity. It is in a class of its own when it comes to contemporary furniture design. Each of its creations is enveloped in an unmistakable flair of elegance, innovation, and functionality.
These excellent qualities feature in the Alyon Sofa. Alyon is more than a sofa; it is a seating solution that is dynamic, functional, and practical enough to fit in both small and large spaces.
One thing distinguishes this modular sofa from traditional sectionals, its conspicuous appeal. Inventively padded, the Alyon Sofa by Pininfarina embodies deep comfort and relaxation while maintaining a minimalistic, stylish flair. Far from being a simple sofa, it consists of different units, storage elements, and versatile seats.
Transform modern interior with an option of a chaise lounge, a corner piece, and ornamental cushions. The sofa's meticulously designed seats not only offer ample support; they provide unmatched comfort and will transform your living space into a rest spot for family and friends.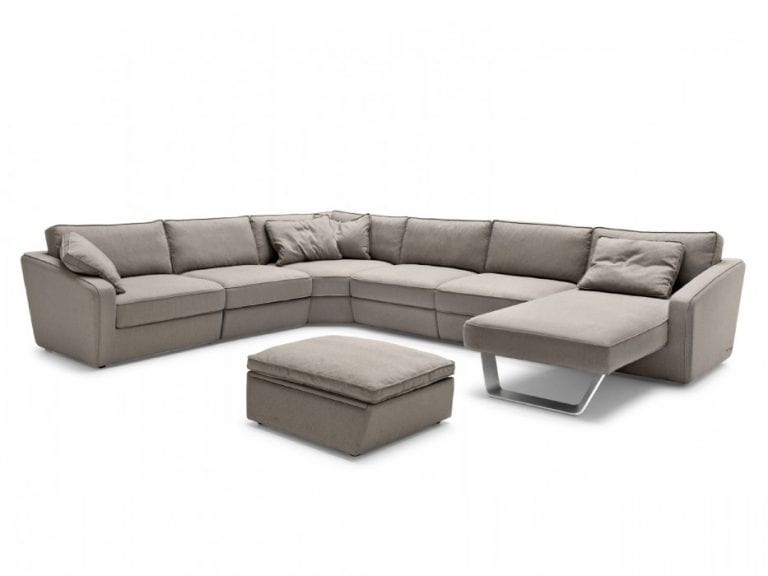 The storage drawer in the central unit and the ottoman carefully tucked under the chaise lounge add an element of surprise while making the sofa functionally relevant. The hidden ottoman comprises a beautiful padded top which disguises a storage compartment and a convenient cushion that can be placed atop the ottoman to create a cushy yet stylish seat.
The chaise lounge, in all its comforting appeal and structural elegance, is illustrative of Pininfarina's inimitable creative flair and sculptural balance.
How would Alyon transform your interior spaces?