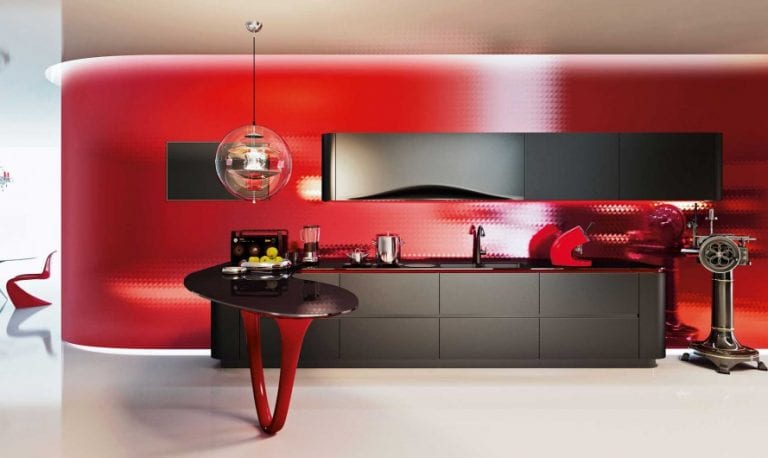 Designed by Pininfarina and built by Snaidero, we are pleased to introduce the Ola 25, or better known as the Ferrari kitchen.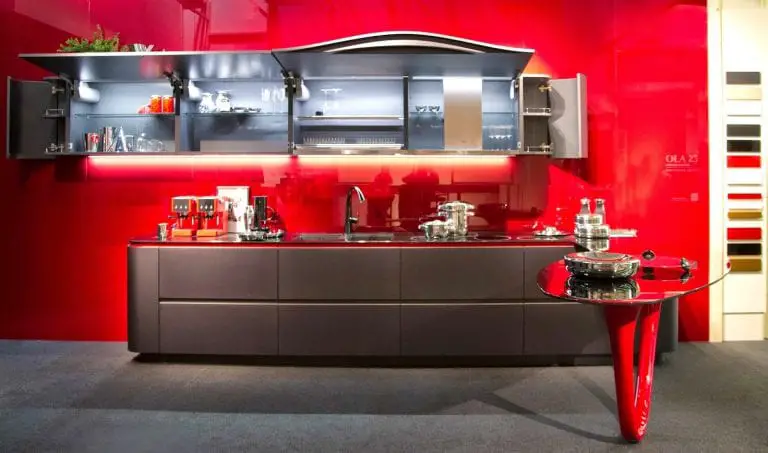 To celebrate 25 years of collaboration, Paolo Pininfarina and Snaidero have created this limited edition kitchen. The worktop is glass with a gloss finish and the support of the peninsula is carbon fiber.
There are 84 unique components available for this kitchen, so you can customize the style and configuration into something that best suits your lifestyle. The fluid, light and iconic composition enhances the almost sculpture-like support of the island worktop, which is made of carbon fibre with a glossy black lacquer finish. The OLA 25 kitchen is been drawn on the spirit of the famous Italian red car manufacturer.

Ferrari kitchen explores and introduces revolutionary new materials and finishes to the kitchen industry, creating an extremely innovative kitchen with a lean and contemporary design. A clean and beautiful kitchen that adds immensely to the value of the house, that if you are one of the lucky few owners, as this is a limited edition piece of furniture. Only 84 pieces will ever be built.
This unique design, inspired by the Pininfarina 'Sergio' concept car made for Ferrari, is highly customisable and can be tailor made to suit the client's desires. The Ferrari kitchen comes in black, white and the unique Ferrari "metallic red 458 lacquer", each named Classic, Unprecedented and the one in red, Audacious.
The Audacious version features an extra black matt lacquer finish with undertop profiles in a striking cherry red metallised lacquer. The result is an exclusive, luxurious style and finish that shows Snaidero as a company that's pushing the boundaries of design in this category.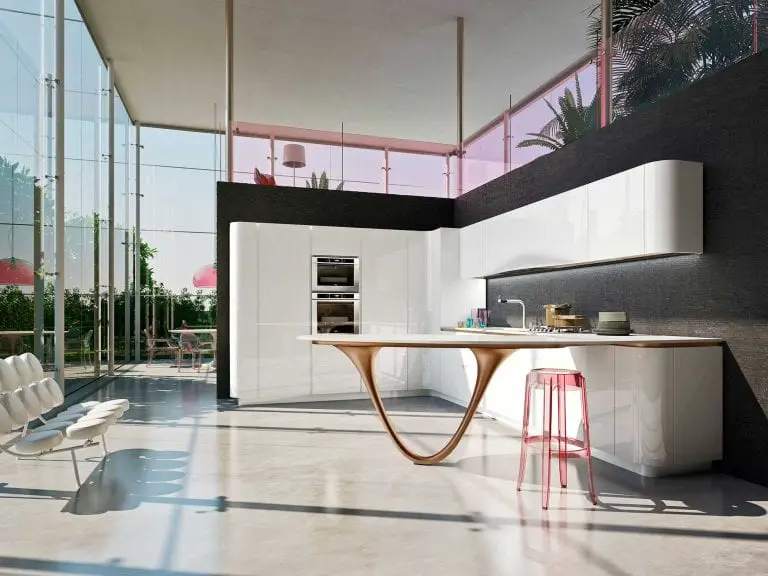 Craftsmanship and technological research are the solid guarantees of Snaidero's quality that has been proven in over 70 years of existence on the kitchens market.