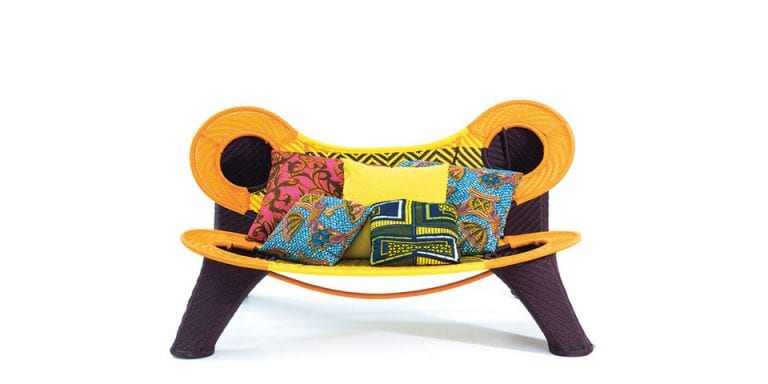 Madame Dakar Sofa by Moroso
Modernism does not always equate to minimalism. A love for contemporary elements does not always necessitate an abandonment of traditions. The Madame Dakar Sofa for Moroso is a vivid reminder that traditional design concepts can beautifully blend with modern aspirations.
Interestingly, the artists claim that a gorgeous, buxom Dakaroise was their muse in creating this gigantic curvilinear armchair. Designers Ayse Birsel & Bibi Seck drew their inspiration from culture and nature, infusing their creative stroke with whiffs and traces of contemporary artistry.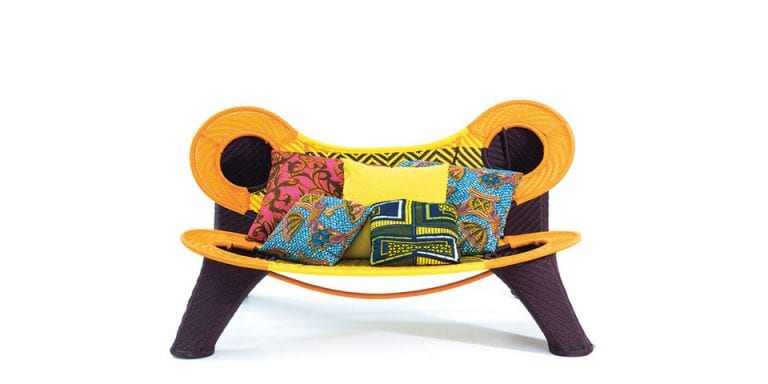 The Madame Dakar Sofa by Moroso is set in a varnished steel structure. Using an ancient fishnet knitting technique inspired by African craftsmanship, intricate herringbone patterns are manually woven with colorful polyethylene filaments.
The result is a multihued piece of artwork whose patterns exude hints of optical illusion. Of interest is the peculiar structure of the legs; majestically diverging outward like the legs of a traditional African stool. This particular design choice is a drift away from the typical leg structure. In its entirety, Madame Dakar bears a striking semblance to a voluptuous, well-decorated woman.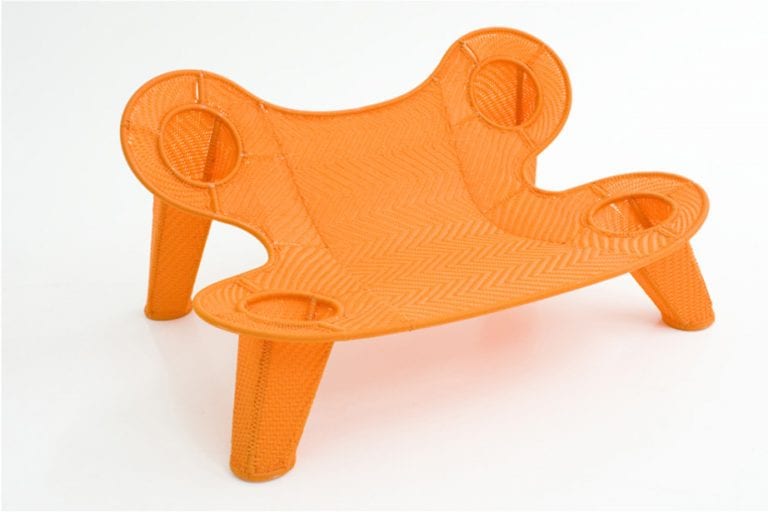 A broad and languid appearance adds to the relevance of this seat as a comfortable hammock specially designed for the lush outdoors.  The exotic mishmash of vibrant and bold colors will breathe a fresh lease of life to any deck, patio, or landscaped garden.
Garnished with floral throw pillows, Madame Dakar epitomizes the mysterious exoticness of African culture tinged with the Western world's love for eclectic designs.
Which color of Madame Dakar are you most desirous of – a mix of orange, yellow, and black or a bold shade such as orange?