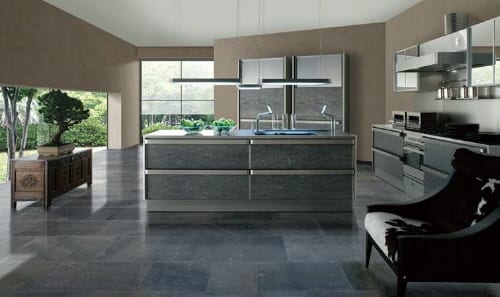 Kitchen Design from Toyo Kitchen of Japan
As Furniture Fashion previously revealed, the outstanding modern bathroom designs of Toyo Kitchen Style are far beyond what you may picture coming from a Japanese manufacturer.
I can see a distinct Italian flair to these visually stunning modern kitchens that feature stainless steel accents, well-placed appliances, and ample storage space. Shown here are the Porto and Grand Bay collections that are just a minor sampling of the dazzling modern and contemporary kitchen designs from Toyo Kitchen.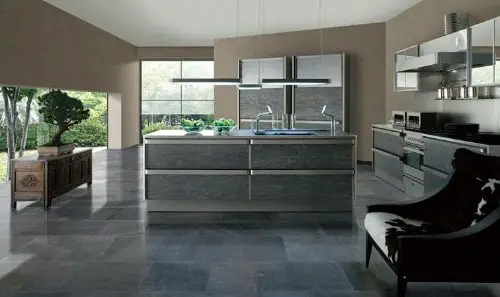 ISOLA Linear Line by Toyo Kitchen
It is a growing phenomena in the A&D design continuum. The striking ISOLA Linear Line by Toyo Kitchen adds drama in this usually cliched field and echoes with an avant-garde sensibility. This contemporary styled kitchen is dominated by edgy motifs, scintillating patterns and a subliminal design approach.
The Ultimate in Modern Bathrooms from Toyo Kitchen
When it comes to clean modern "zen" designs, the Japanese excel in the concept and here is proof. The Toyo Kitchen collection extends past the boundaries of everyday thought as well as the kitchen itself.
Here are a few of the stainless steel modern bathroom fixtures, sinks, vanities, and bathtubs that exemplify this diverse line of eye popping products from the orient.
You have to see the entire collection of offerings that include furniture, and compliments for the modern kitchen and bathroom environment.