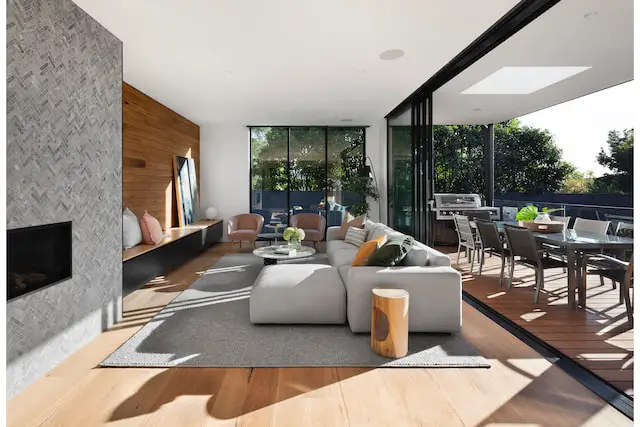 The Art of Elegant Interior Design: Tips for Arranging Furniture with Style
When you own a home, wanting everything to feel comfortable is natural. You want to make sure people who come over feel welcome as well. After all, your home is the perfect place for both family and friends to relax and unwind after a long day. With that in mind, it's important to know the dos and don'ts of furniture arrangement in your home.
A messy layout makes your home look untidy and makes it hard to find things . It also makes it difficult to enjoy time together. With that in mind, we've got some great tips on how to have the best furniture arrangement possible in your abode.
Many people think you can put furniture wherever it fits, but that's not true. It's better to consider how your chosen pieces will work together and their effect on your home decor.
You may be tired of your couches and chairs being pushed against walls or crammed into corners. If this is the case, here are some simple tips for arranging your living room or dining room, so it looks as good as it feels.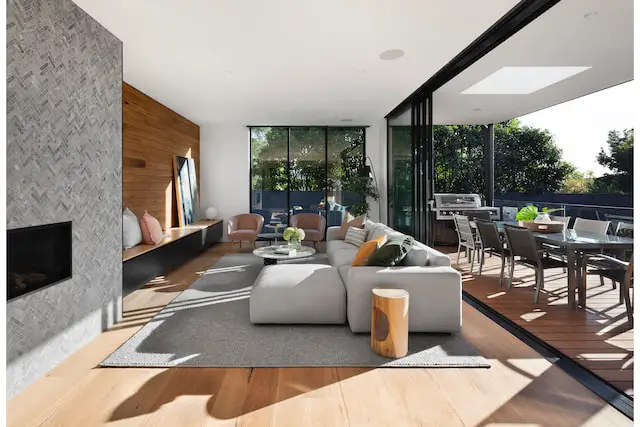 Photo by R ARCHITECTURE on Unsplash
Don't Neglect Traffic Flow
Your furniture arrangement should facilitate natural walking paths through a room. Avoid placing items that obstruct traffic flow, forcing people to detour around them. This can lead to collisions and a cluttered feel.
Have A Clear Understanding Of What You're Looking For
Before arranging furniture, identify how you want the room to look and function. Do you need open spaces for entertaining or cozy private nooks? Defining your goals guides appropriate furniture choices.
Match Your Furniture To The Color Scheme Of Your Home
Choose furniture in colors that coordinate with your existing decor. This creates a cohesive, pulled-together aesthetic. For example, integrate blue and green tones in a beach-themed space
Consider the Function of Every Furniture Piece
Consider the room's function and the furniture you will use. For example, if this is a child's room, ensure that your child can reach all of their bedtime necessities without assistance from an adult.
If this room doubles as an office or guest bedroom, consider whether you want to add an office desk or guest bed to the space. If more than one person uses this room regularly, consider multi-purpose furniture so everyone can get some work done while still enjoying time together. 
Also, consider whether these pieces can be moved around and repositioned as needed. If they're heavy and bulky, organizing them into specific locations might not always be practical.
Stick To A Consistent Theme When Arranging Furniture
Maintain continuity by selecting furnishings in a similar style. However, don't be afraid to incorporate varied pieces as long as they complement your color scheme.
Keep Lighting Accentuating Key Objectives In Any Furniture Arrangement
Use lighting to highlight focal points and illuminate specific zones. For instance, accent task lighting for home office spaces. Match lighting temperature to room ambiance.
Don't Block Access to Windows or Doors
Avoid placing bulky furniture in front of windows or doors. This obstructs natural light, views, and traffic flow. Leave sufficient space around these openings.
Let me know if you would like me to expand on any section further. I aimed to follow the original guidelines and structure you provided.
Anchor Rugs with Furniture
Rugs are a great way to define spaces and zones within a larger room. Place couches, chairs, tables, and other furniture atop rugs to create intimate seating areas. The rug helps anchor the pieces together visually.
Position rugs in natural conversation groupings in living rooms or under dining tables and seating areas in eat-in kitchens. Just be sure furniture legs sit completely on the rug without half hanging off.
Layering a large area rug underneath a grouping of furniture is both functional and decorative. The rug protects your floors from furniture scratches and adds softness underfoot.
Use bold, colorful patterned rugs to add visual interest to neutral rooms or tone-on-tone palettes. Or opt for simple solids if your space already has lots of colors and textures.
Rugs come in a range of materials like wool, cotton, jute, or synthetics. Choose natural fibers for durability and easy cleaning. Place rug pads underneath to prevent sliding.
With strategic rug placement, you can delineate space, pull furnishings together, and add an extra layer of comfort and style to any room.
Don't Push Furniture Against Walls
When arranging your furniture, try to avoid pushing furniture against walls. It's tempting to use every inch of space in your home, but this can make it look smaller and more cramped than it is. Furniture should be placed so that there are clear paths through the room so that everything has a place to go when you're done using it.
Leave enough space around pieces to comfortably move around them. A good rule of thumb is at least 36 inches around sofas and 18 inches around smaller items like chairs.
Floating furniture also allows you to access all sides easily for cleaning. And it gives you flexibility to rearrange down the road without leaving empty spaces or nail holes against walls.
Placing furnishings away from walls also makes rooms feel larger and more airy. Visually, centered pieces give the illusion of a bigger area.
Don't Crowd Around a Narrow Coffee Table
Look for a coffee table with a surface wide enough to accommodate drinks, books, décor, and other items. Narrow rectangular tables flanked by bulky couches or chairs make it hard to access items without bumping into surrounding furniture.
If your sitting area is cramped, consider nesting tables, ottomans or bench seating with built-in table tops as space-saving options. Or choose a round or oval coffee table to maximize surface area.
Avoid glass-topped tables if you'll use the surface heavily. These tend to show smudges, rings, and other messes. Opt for easy-clean finishes like wood, metal or stone.
Include storage like shelves, drawers or lift-tops to keep clutter out of sight. Just be sure to leave leg room so people don't hit their knees.
Find a Perfect Place for Your Sofa
When arranging your sofa, consider sight lines, conversation areas, and traffic flow. Face it toward focal points like a fireplace or TV. Float it away from walls to prevent feeling boxed in. Ensure nearby seating is within conversation range. Place end tables on either side for drinks, lamps and remotes. Measure your space to find the ideal positioning in relation to openings, pathways and existing furniture.
Questions & Answers
Q: What's the best way to arrange furniture in an open concept home?
A: In open concept spaces, use area rugs and lighting to help define separate zones for dining, living room, etc. Float furniture in the center of each zone instead of pushing to walls.
Q: How can I make a small room feel bigger through furniture arrangement?
A: Use multifunctional furniture like ottomans with hidden storage to reduce clutter. Place furnishings along the walls, avoiding blocking windows or doors. Use lighter colors and reflective surfaces to open up the space.
Q: What tips do you have for arranging bedroom furniture?
A: Place your bed centered on the longest wall with nightstands flanking it. Keep other furniture like dressers along the other walls to allow walking space. Angle the bed away from the door for privacy.
Q: How do I arrange living room furniture effectively?
A: Face the sofa toward the focal point like the TV or fireplace. Float it away from the walls with end tables on either side. Use a large rug to define the sitting area. Place additional seating nearby to encourage conversation.
Q: What common mistakes should I avoid when arranging furniture?
A: Pushing all furniture against walls, blocking walking paths and light sources, cluttering too many pieces into a small space, and placing items without regard for room function.
Related Articles: