The best way to grab inspiration is to sift through other's ideas and that includes interior design themes, styles, colors and furniture pieces. Which is why we like to grab entire rooms, that we personally love, and create lists that we feel can inspire, create new ideas and spark the need to spruce up your own home. Today, we feature 14 glamorous modern living room designs with pictures that incorporate so many wonderful accents and mixtures to create a wonderful living space that is awe inspiring and yet has a cozy feel to make it appear like a home.  Let's have a look!
Blue lighting highlights this gray and cream room with such a feminine beauty and modern spirit. Every piece of furniture fits directly with the other pieces and we love the white shelf waiting to display your perfect accent choices and media necessities. And make sure you're paying attention to the light fixtures, topping off the space with contemporary auras.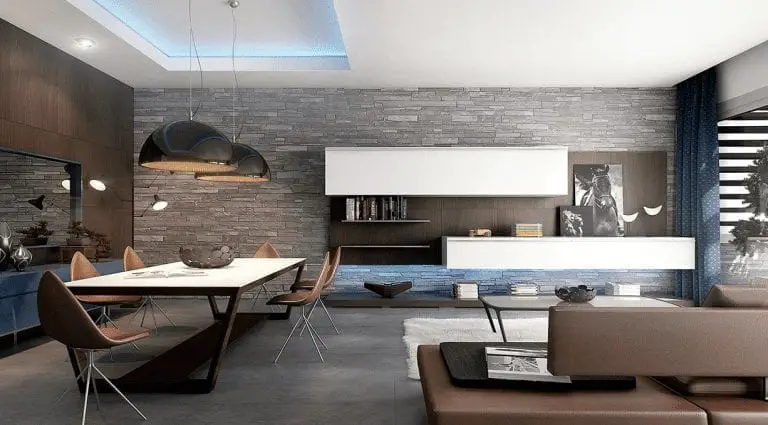 Here's another angled view from the picture we see above that shares a space with the dining room due to the vast amount of roominess We're in love with the camel brown mixing with hazey greys and powders blue. It becomes contemporary but also very welcoming and relaxed.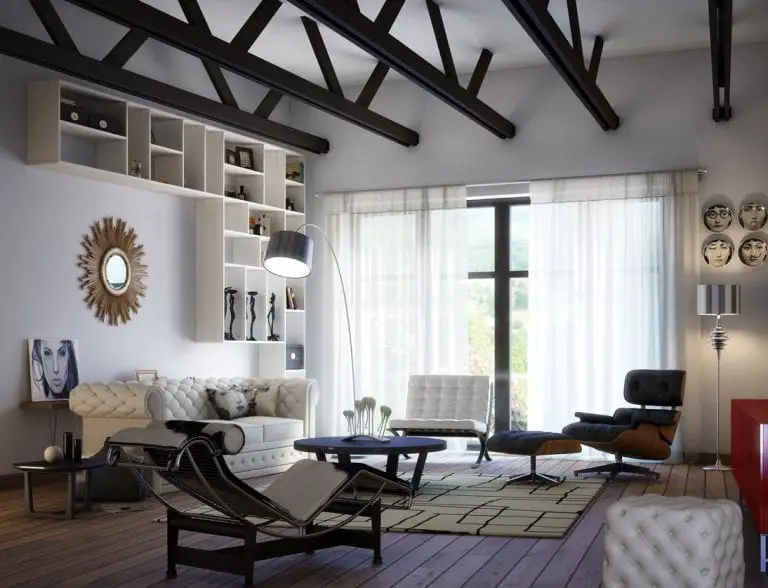 This is such a fun, eclectic mix of beautiful accents and feminine touches. Tufted, Victorian-inspired furniture pieces with a modern twist, geometric, architectural accessories to liven up the areas and muted tones setting an inviting and warm scene in the midst of all the hustle and bustle. And notice the unique wall shelving system that organizes and displays!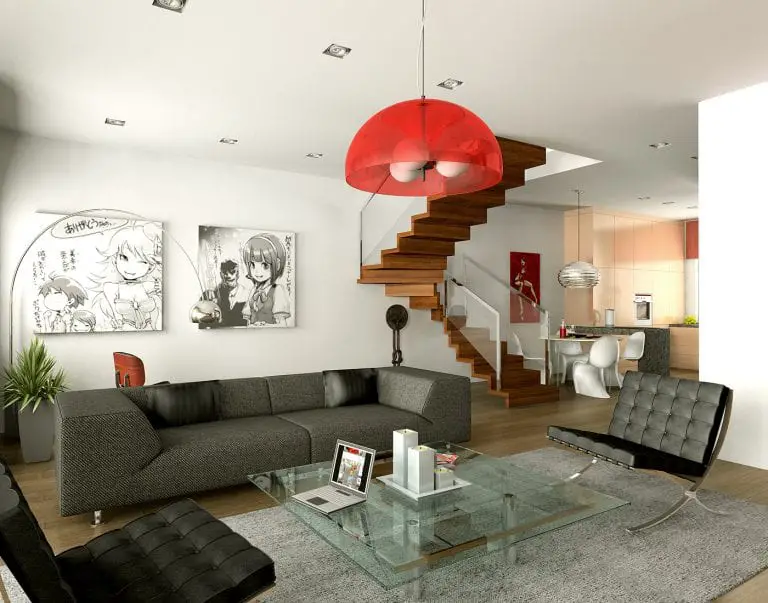 Funky anime art pieces stand at the central point of this modern floor plan. It gives a very unique touch to this family space. And every other piece surrounding the area is full of contemporary charm, including the glass coffee table, red light fixture and slick, textural sofa. The charcoal and black additions add a beautiful pop to the lighter, brighter foundation as well.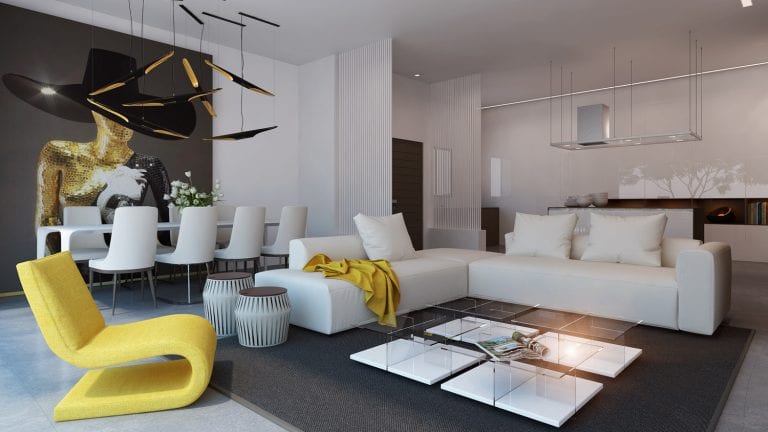 Pops of mustard are a trend on the rise right now and in the midst of this crisp, white design we can see why! This womanly yet fresh and modern space is full of personality without becoming kitschy and overwhelming. There are tons of slick lines and personalized, contemporary accents throughout the entire room. And we particularly have our eyes set on the coffee table which is completely innovative and unique!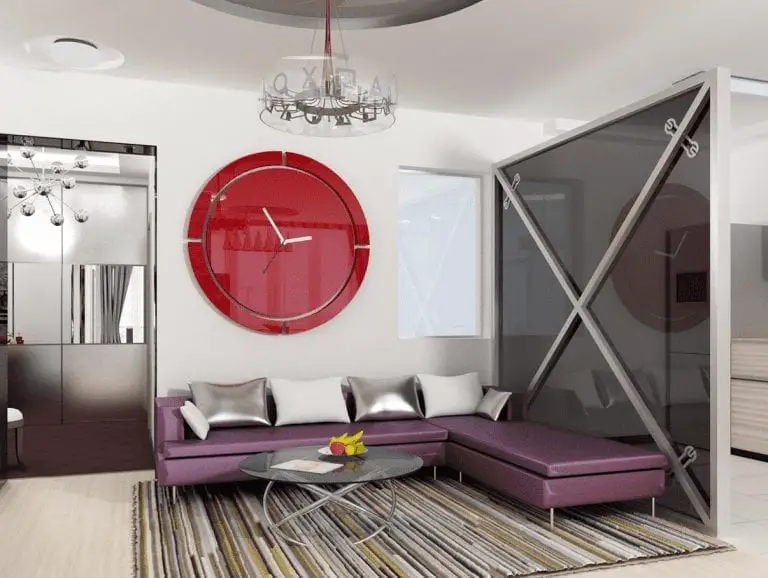 What catches your eye first in this smaller, quainter modern example? Is it the gorgeous, red clock highlighting the wall or is it the royal-flavored, plum sofa cascading the corner? Whatever it may be, this area is an absolute stylish feast for your eyes!
Colorful surprises don't have to be on the walls or sprinkled around the room, instead think outside-the-box and pay attention to the floor. If you design on an entirely neutral space, why not add some funk to what you're walking on? We're in love with this geometric, tiled area rug and believes it transforms this space into something so much more special.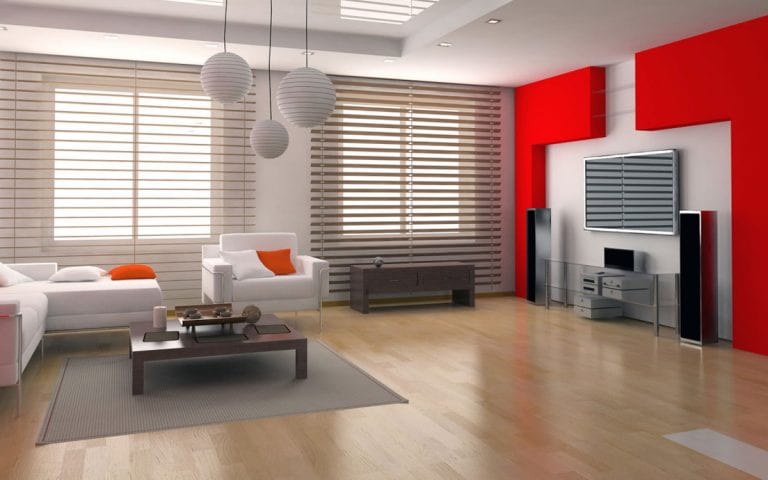 Bright, airy and spacious, this picture if full of a life and vibrancy. We're in love with their beautiful hardwood floors, charming white light fixtures, pops of deep coral and sleek, posh furniture choices. And let's not forget all the natural light sources this room has to offer, making an ambiance that's more than warm and inviting.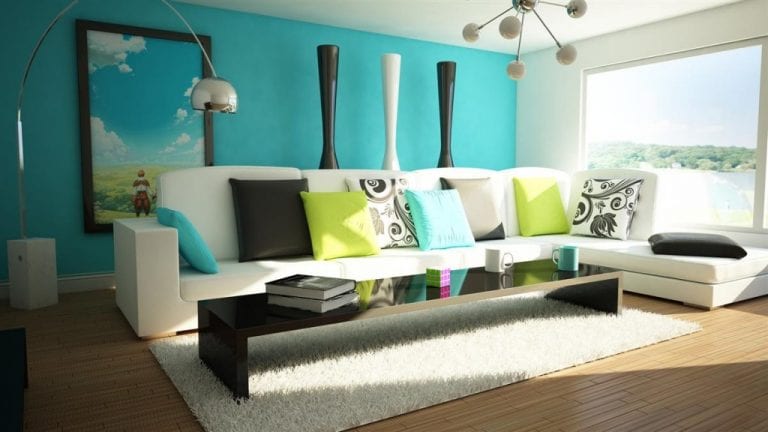 The mixture of subdued colors and pop of chartreuse in this space is such a seamless and gorgeous option. The accent wall creates a beautiful focus and the futuristic light fixture add an even more contemporary and stylish vision. The shag rug also creates a cozy, textural vibe. Overall, this is a great example of mixing fashion with function!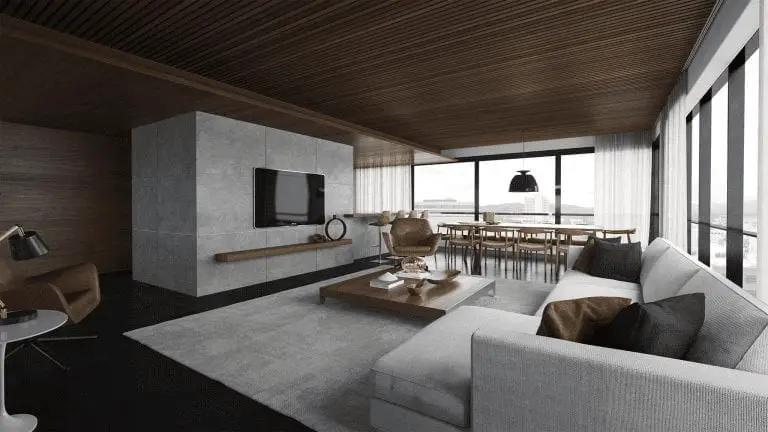 More masculine in overall appeal, this idea also mixes neutrals making it a cozy feel but also still interesting and stylish too. The camel browns contrast well with the grey finish and all of the smooth features help create that sleek, contemporary look that we're all envisioning.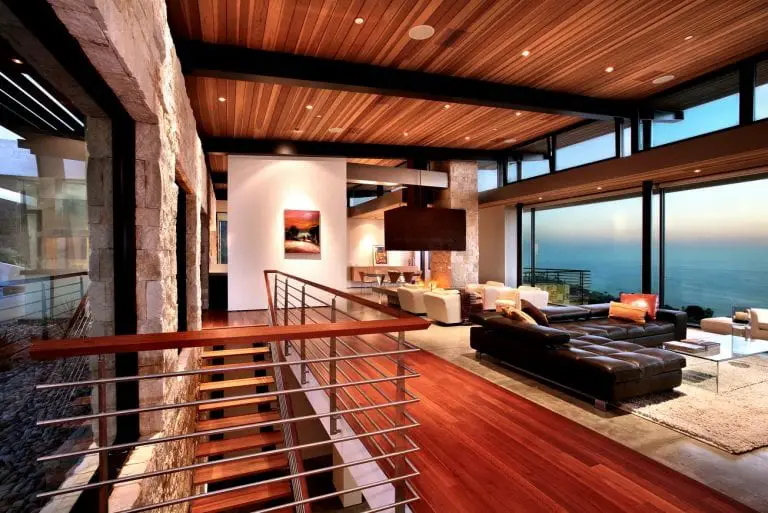 A more slender space than most of it's predecessors, the goal in a room shaped as such is to keep an openness throughout. What helps is the large windows creating the illusion of more space and natural lighting that brightens and highlights every accent. And even though there's a specific darkness and rustic style to this area, the lines of the room push it forward.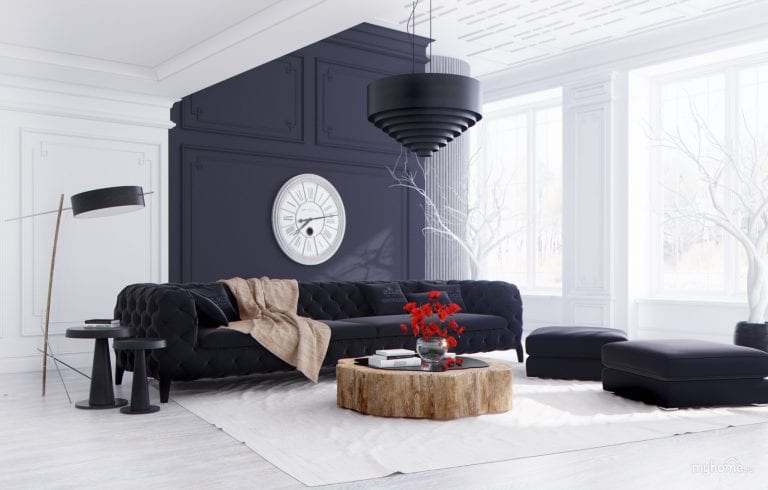 Simple, sweet and inviting, even the most contemporary of designs can still feel very comfortable and warm. We love the velvety, tufted navy sofa especially when paired with the stumped coffee table and creamy white foundation. It's eclectic, unique, youthful and incredibly charming with it's mix of textures and style genres.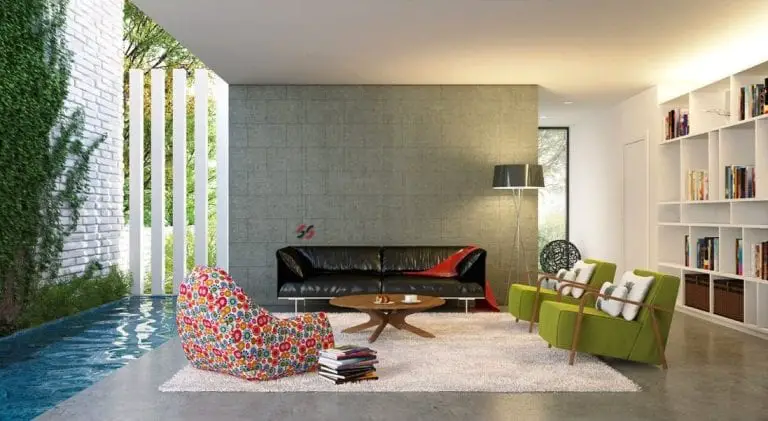 Here's another funky and eclectic living room we felt could inspire some fun designs. Printed accent chairs, leather sofas, shaggy rugs and retro pieces all come together in this contemporary home making a very personalized look. There's even a gorgeous water feature flowing throughout helping to bring in a an earthier and more relaxing ethos.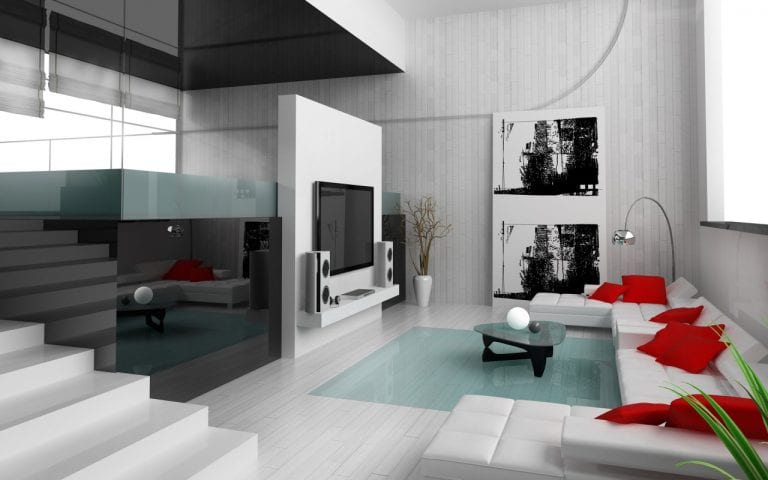 Here's another classic, modern example with a kick of luxuriousness thrown in. Bigger, spacier and maybe not as family-friendly as your looking for, this area is such a gorgeous example of how contemporary rooms can still feel refreshing and revitalizing. We're in love with the chic entertainment center, leaving no bulk or chunk, and the unique, glass coffee table as a centerpiece.
Hits: 4