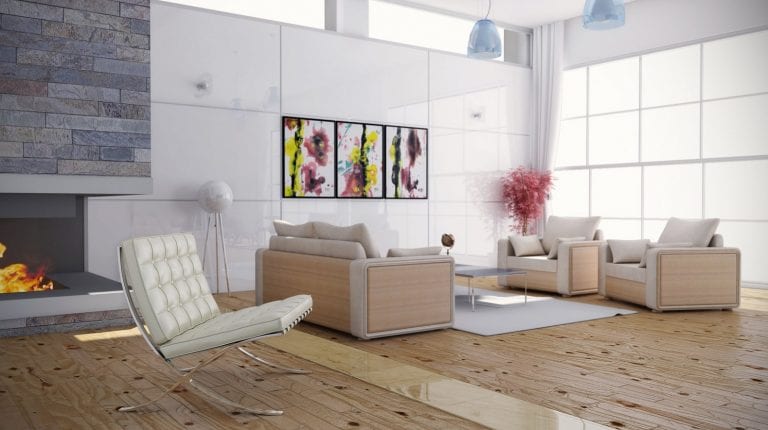 Spice Up Your Living Room with these Great Ideas
Living rooms are often the most important rooms in a home. They are where we spend our time relaxing, entertaining guests, watching TV, playing games, reading books, and sleeping.
They also serve as an extension of the kitchen, dining room, and family room. So they need to look great and function well.
The flooring in a living room is usually made of wood, tile, carpet, vinyl, or hardwood. Wood floors are the traditional choice for most homeowners. But there are many reasons why you might choose another type of flooring instead.
For example, if you live in a cold climate, you may want to consider installing laminate flooring. Laminate is easy to clean and durable. It won't warp or crack, making it perfect for homes with kids and pets.
You may also want to consider installing laminated flooring in your bathroom. This makes it easier to keep the floor clean because water doesn't soak into the material. And it helps prevent slips and falls.
Laminate flooring also looks great in any kind of decor. You can install it yourself, or hire a professional installer to do the job for you.
If you prefer a more natural look, you may want to install bamboo flooring. Bamboo is a renewable resource, which means it grows back after each harvest.
Bamboo is also very durable and stain resistant. Plus, it's naturally anti-microbial, meaning it resists mold and mildew.
Another option is cork flooring. Cork is a soft, resilient, and beautiful material. It's also environmentally friendly.
Cork is highly breathable, which means it keeps moisture out of the air. It's also fireproof.
Hardwood flooring is a popular choice among homeowners. Hardwood is long lasting and extremely durable. It's also a good choice if you plan to entertain frequently, since it's easy to clean.
There are many different types of hardwood flooring. For example, maple and oak are two common choices. Maple is warm and earthy, while oak is classic and elegant.
The living room floor is an important space in any home, and there are many ways to make it more functional and attractive. Here are some ideas for making your living room floor look great.
1. Use a rug
A rug makes a big difference in the appearance of a room. If you want to add color to a room, choose a colorful area rug. This helps to brighten up the room and gives it a fresh feel.
✖

September 18, 2023 12:47
2. Add storage
If you don't already have a lot of storage space in your living room, consider adding shelves or cabinets. These items can help to organize your belongings and keep them out of sight.
3. Make it easy to clean
If you don't have a hardwood floor, consider installing laminate flooring instead. Laminate floors are easier to clean than traditional wood floors because they do not absorb dirt and grime.
The best way to maintain a clean living room floor is to vacuum it regularly. But there are many ways to do it.
You can buy an electric carpet sweeper which works well for small areas. Or you can use a regular vacuum cleaner and put it on its side. Or you can rent a commercial steam cleaner and use it to clean the entire floor. But whatever method you choose, make sure you do it regularly.
Vacuum your living room floor 2-3 times per week. If you live in a cold climate, you may need to do it more often. Use a wet mop to sweep up dirt and dust. Make sure you wipe the floor dry after each cleaning.
4. Change the lighting
If you have a large window in your living room, install blinds or curtains to block out light. This will give the room a cozy feeling and create a relaxing atmosphere.
5. Create focal points
Consider placing a piece of furniture near the center of the room. This will draw attention to the area and make it appear larger.
6. Install a fireplace
Fireplaces can be used for both decoration and warmth. You can also put a fire pit in your backyard if you live in a cold climate.
7. Keep it simple
If you want to make a statement in your living room, stick with neutral colors. Avoid bold patterns and loud colors.
Choose comfortable seating. If you spend most of your time sitting in front of a computer, you may want to invest in a couch that is comfortable.
Add plants. Plants can improve the air quality in a room and provide a natural source of oxygen.
Clean regularly. Vacuuming and dusting are good ways to keep your living room looking nice.
Often passed over in its importance, living room flooring creates a baseline upon which sofas, chairs, loveseats, coffee tables and lighting are added to create an overall look. There are so many ideas to choose from with ideas such cork, hardwoods, bamboo, stone, many types of tile and even concrete.
Color should be a prime consideration as it can contrast with furniture. For example dark flooring can compliment lighter colored furnishings whereas light flooring will complement darker hues. Adding a rug can also add some pizzazz to your design and help tie pieces together.
For inspiration, take a look at these twelve ideas and see who these rooms have come together.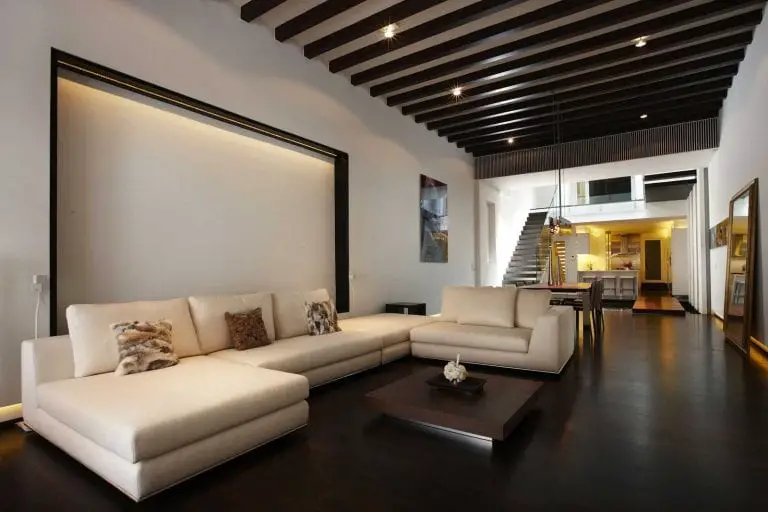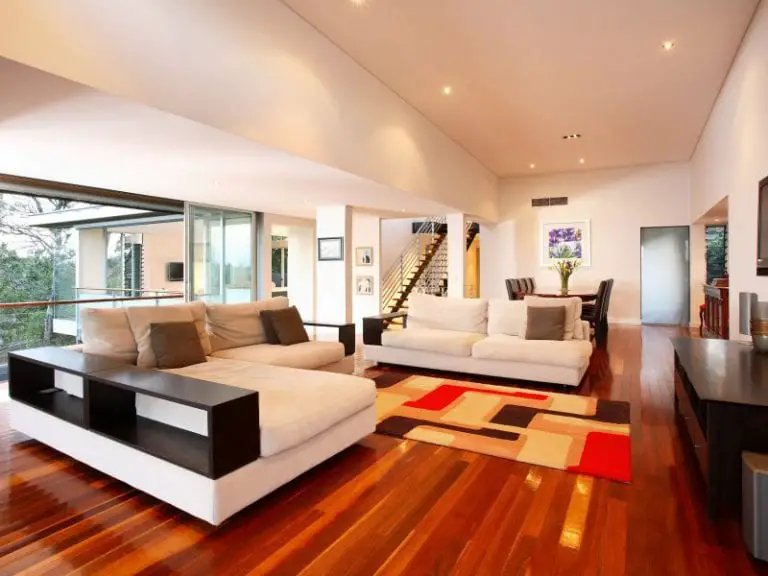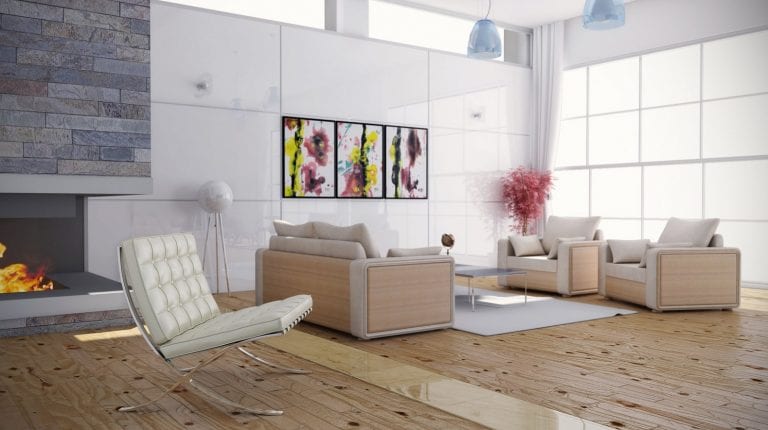 Here are great new flooring options featuring red as a color. Typically we may see an accent wall, but this design is much bolder.