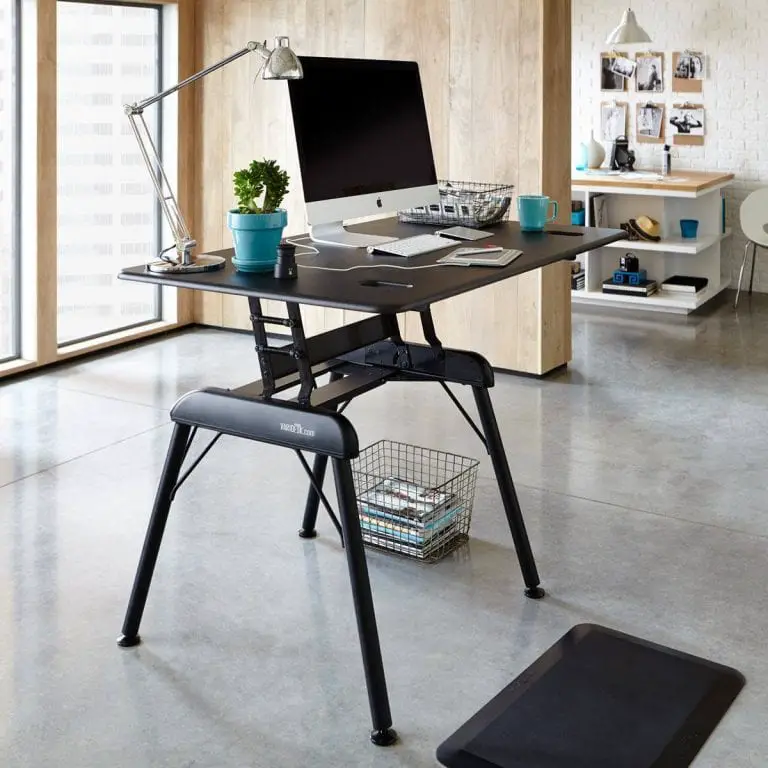 Best Home Office Desk Setup
Your home office desk for working is a very important and substantial piece of equipment. Choosing the correct type of work desk depends on your personal preferences and requirements. The most common types of desks are laptop desks, desktop computer desks, standing desks, and ergonomic workstations. Each type of desk has its own advantages and disadvantages.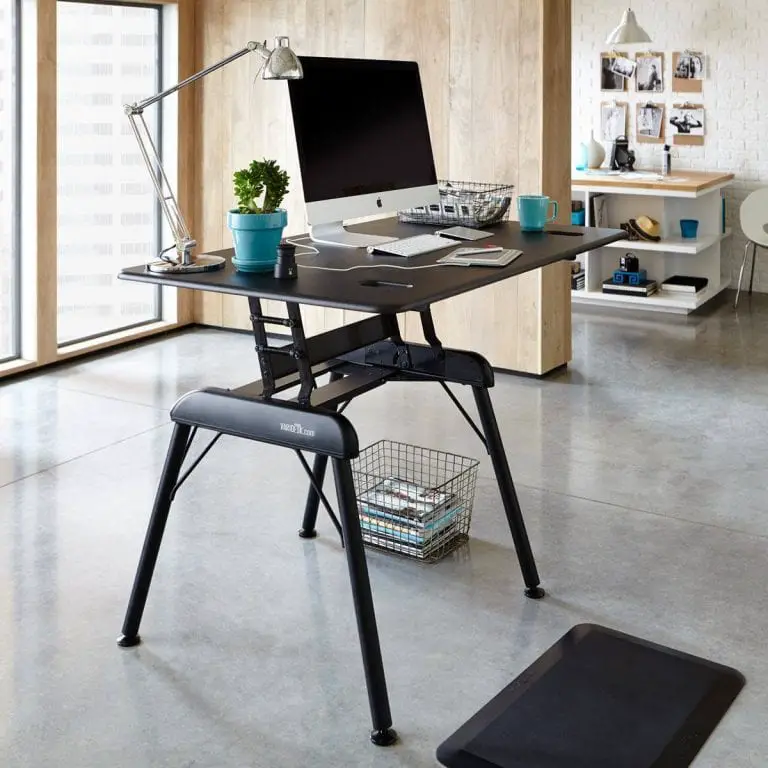 Laptop desks are designed to fit laptops and tablets. They usually come with a keyboard tray and a monitor arm. This type of desk is suitable for people who use their laptop at home or office. It's easy to move around because they don't require much space. However, this type of desk isn't ideal if you want to sit down while working.
Desktop computer desks are designed to support desktop computers. They usually include a monitor stand, a keyboard tray, and a mouse pad. You can place your computer on top of the desk or put it on a shelf below the desk. If you like to work standing up, then this type of desktop computer desk is perfect for you.
Standing Desks are designed to help you maintain good posture while sitting. They usually include a keyboard tray, a mouse pad, and a monitor stand. There are two main types of standing desks: Fixed standing desks and adjustable standing desks. A fixed-standing desk doesn't allow you to adjust the height of the table. An adjustable standing desk allows you to change the height of the table according to your preference.
Ergonomic workstations are designed to provide comfort and ease when working. They usually include a chair, a keyboard tray, a monitor stand, and a mouse pad/keyboard. Some models even include a massage function.
Is There Any Evidence that a Stand Sit Desk Improves Health?
This question is currently on the fence for negotiation as there are those who say there are no benefits gained from standing at work. Personally, I find that very hard to believe. Just the fact that sitting at a desk for 8 hours every day is definitely NOT good for your health wellbeing and posture.
There is some evidence that suggests that prolonged sitting increases blood pressure and heart rate. In addition, sitting for long periods of time increases cortisol levels which leads to increased stress. Standing up from a seated position helps reduce these effects. It also reduces back pain and neck stiffness.
Just the points alone above actually point out that sitting at a desk all day, every day is certainly bad for your long-term health. For me, it is a no-brainer to use a stand-up electric desk to its full benefit.
The use of standing desks has been increasing recently. However, there is no scientific evidence that supports their benefits. The main reason why people choose to use them is that they think that sitting too much is bad for your health.
However, there is little evidence that standing at work actually improves productivity. A study published in 2017 found that working while standing did not improve performance compared to sitting. Another study found that workers who stood during breaks were less productive than those who sat.
There is also no evidence that standing at work makes you healthier. One study showed that office workers who used standing desks had higher cholesterol levels than those who worked sitting down. This was despite the fact that they spent longer hours per day sitting.
It is also unclear whether standing at work affects employees' mental well-being. Some studies suggest that it might lead to negative feelings such as anxiety and depression. Other studies show that it doesn't affect employee's moods.
In summary, there is limited evidence that standing at work is beneficial. If you want to try out a standing desk, make sure that you do so under medical supervision.
Is It Worth Getting an Adjustable Office Desk?
An adjustable office desk is a very useful tool for many people who work from home or at their offices. It allows you to adjust your working position according to your comfort level and health. The most common types of desks include fixed height, swivel, tilt, and recline.
The main advantage of having an adjustable desk is that it gives you flexibility when sitting down and standing up. You can easily change your posture while working. This helps prevent back pain and neck problems. Also, if you spend long hours sitting at a computer, an adjustable desk will help keep your body healthy.
However, there are some disadvantages of having an adjustable desk. For example, you might find it difficult to reach certain objects such as bookshelves or cabinets. Also, you might feel uncomfortable because you cannot sit straight when adjusting the height of your chair.
If you want to get an adjustable desk, you should consider how often you use it. If you only use it occasionally, then it's probably not worth buying one. However, if you plan to use it every day, then it's definitely worth investing in an adjustable desk.
How Long Should You Spend Standing at Your Desk?
A standing desk is a type of workstation where people sit while working. It is designed so that they do not have to bend down to use their computer keyboard and mouse. The benefits of having a standing desk include lower back pain, improved posture, increased energy levels, and reduced stress. However, there are some disadvantages too. For example, sitting for extended periods of time can cause blood clots, which increases the risk of heart disease. Also, prolonged sitting can lead to obesity.
The most common types of desks include a standard desktop, a laptop desk, and a treadmill desk. A standard desk is usually made up of two legs and a flat surface. Laptop desks are similar to standard desks except that they have a built-in screen and keyboard. Treadmill desks are different from regular desks because they allow users to walk around while seated. They come in many shapes and sizes, including floor models, wall-mounted units, and portable versions.
There are several factors to consider when choosing a standing desk. First, if you plan on spending a lot of time sitting at your desk, then you might want to choose a model that allows you to adjust its height. This way, you can make it higher than your current chair's seat height. Second, you should look into how much space you have available. If you don't have enough room, then you might want a smaller desk.
Third, you should think about what kind of activities you plan on doing while using your desk. Do you plan on typing a lot, or just browsing the internet? Fourth, you should consider whether you want to invest in a monitor arm or a monitor tray. Monitor arms attach to the top of your desk and hold your monitor above your head. Monitor trays rest on your desk and keep your monitor close to your eyes. Finally, you should decide whether you want to buy a new desk or try out one of the many free-standing options available online.
Standing Vs Sitting At Work – The benefits of standing up while working include:
Better posture
More energy
Improved concentration
Increased productivity
Decreased risk of back pain
Reduced stress levels
How Long Should You Wait Before Standing up From Your Desk?
The average person stands for 5 hours a day. The average workday is 8 hours. So if we add these two together, we get 13 hours. If we divide this number by 7 days, we get 1.8 hours per day. This means that we should take breaks every hour. However, some people say that they do not feel well when they sit down too much. They claim that their body gets tired after sitting for longer periods of time. Therefore, they try to avoid sitting for too long at one time.
However, there are many studies that show that people who stand during the day tend to live longer than those who do not. In addition, they tend to have fewer health problems. There are even studies that show that people whose jobs require them to stand for long periods of time tend to have less back pain.
Therefore, if you want to stay healthy and enjoy life, then you should stand while working. It is recommended that you stand for 30 minutes every hour. You can use the following steps to help you decide how long you should stand:
1) Stand up straight. Your spine should be aligned vertically.
2) Place your hands on your hips.
3) Breathe deeply.
4) Stretch your arms out in front of you.
5) Lift your chest slightly.
6) Look forward.
7) Focus on your breathing.
8) Relax your shoulders.
9) Do not hold your breath.
10) Smile.
11) Repeat the above steps until you reach 30 minutes.