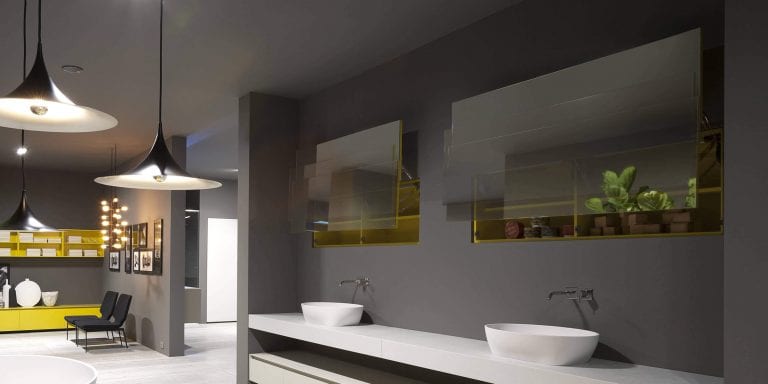 Antonio Lupi's Segreto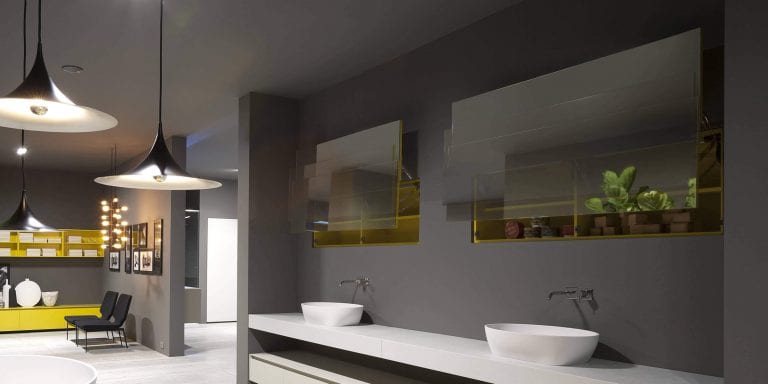 Segreto is a line of wall mounted mirrors with a hidden storage cabinet. The electrical opening system is controlled by remote control or by using a touch system.
The mirror with storage in this collection serves as a design shape and minimalism solution for how to arrange and organize the items you find in a bathroom.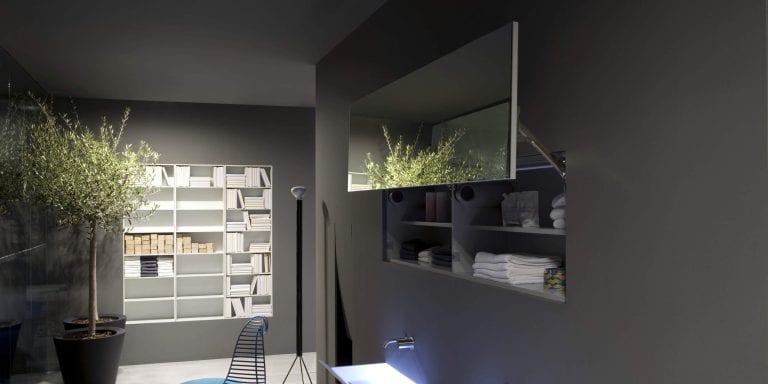 Unlike other bathroom mirrors with storage, Segreto is being mounted in to the wall and not fixed on it, so only the mirror will remain visible while the cabinet is hidden from sight and available only when needed.
Equipped with customizable storage compartments, the interior can be refined according to Antonio Lupi color chart in either a matte or glossy finish. The arrangement of inside shelving allows you to conveniently store various bathroom items.
The mirror cabinet is available with a depth of 32 cm and a height of 50 cm in various widths between 72 cm and 216 cm. The mirror glass on the front of the storage is comfortable and practical making the Segreto perfect in smaller bathrooms.
Designed by Al Studio for Antonio Lupi, Segreto represents a new way of interpreting bathroom furniture, inspired by freedom of use and practicality. A hidden storage cabinet that will easily meet any of your specific requirements with its outstanding modularity.
With Segreto, design and innovation are mixed in a single bathroom item, making it attractive, inviting and at the same time functional and perfect to suit any modern bathroom ambiance.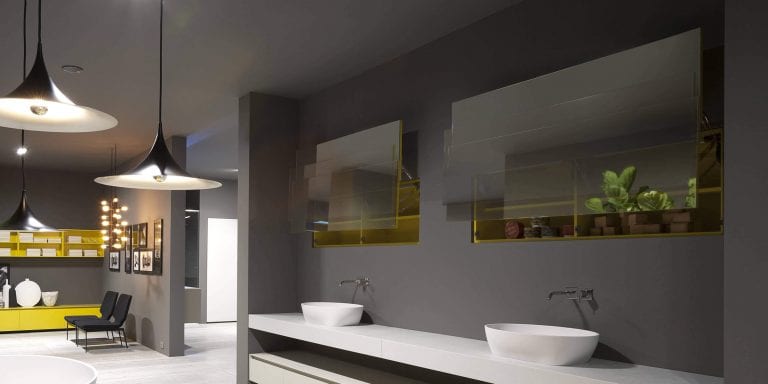 Antonio Lupi is well known for his bathroom designs as well as for his bathroom furniture, accessories and fixtures. His Tuscan based company has stood out in the design and manufacturing of bathroom furniture, both in Italy and abroad, for the past fifty years.
The distinctive features of this ever-developing company are its ability to innovate by continuously searching for new materials and designs, while investing heavily in manufacturing technology.