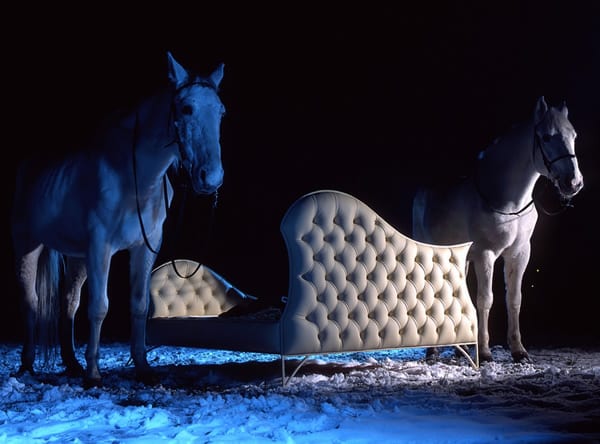 A bed offers much more than a good night's rest. The right bed can create a focal design point and add aesthetic appeal. When you want a bed that blends function and style, the Ivory Carriage bed by Ola Voyna is an excellent choice. Made from superior materials using modern processes, it is a must-have for modern homes. It comes in more than 100 color choices in a range of natural grain textures and depths. This chic bed will take you to the next level of comfort.
Boasting a lovely quilted pattern, the Ivory Carriage bed by Ola Voyna will appeal to everyone who steps into your bedroom. Its elegant style made up of classic and modern motifs makes a brilliant addition to any décor. The leather upholstery gives it restrained masculine elegance while the tufted headboard and footboard bring unmistakable romance to your bedroom. The bed can be obtained with a double seat for a cohesive look.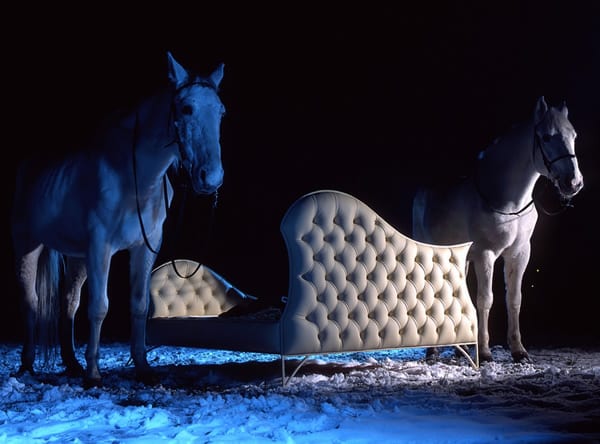 A good bed determines how your morning starts. It allows you to stretch out when you want to and snuggle up when you want to. The Ivory Carriage bed is built to last and has enduring style. If you've been looking for a way to bring luxurious style into your home, this bed is as good a place to start as any. Once you've slept on it, you'll never want to go back to a regular bed. Besides its gorgeous headboard and footboard, what else do you like about the Ivory Carriage bed?