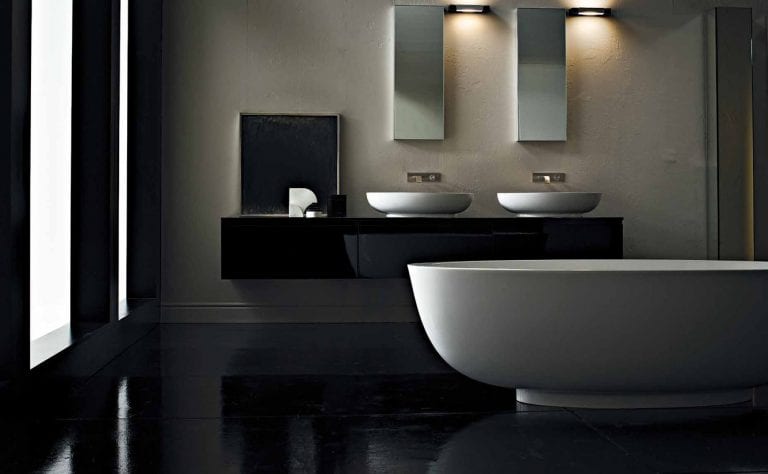 B2K Bathroom by Rifra
 At first glance, the B2K Bathroom hardly looks like a bathroom at all.  Each element has the design of a piece of living room or bedroom furniture that gives it a seamless sense of flow from one room to another. The smooth transition will make your bathroom feel like a comfortable luxury.  The ultra-sleek profiles and high-fashion appearance make the B2K a part of your everyday design.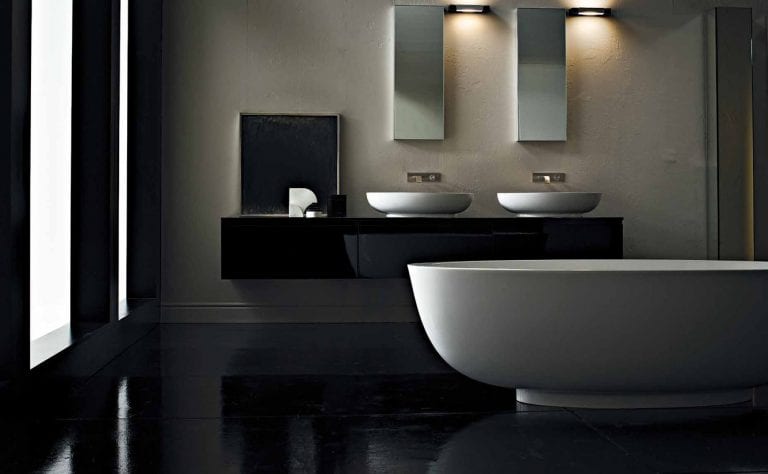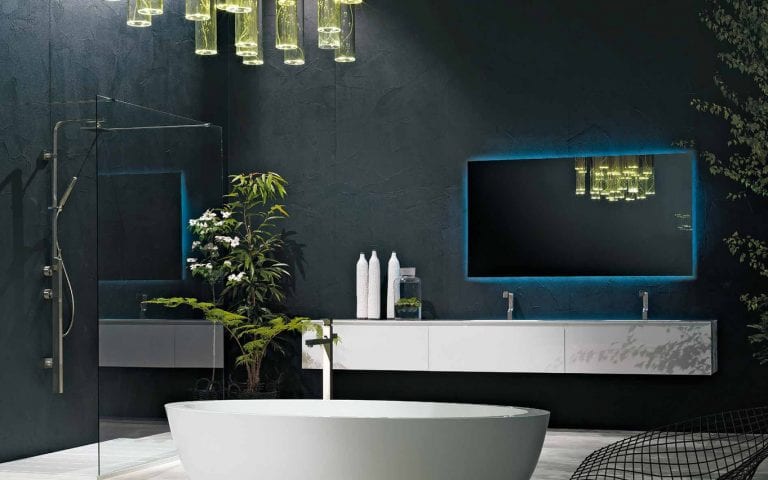 The large, unframed panel mirror is highlighted with soft backlighting around the perimeter to provide a visual "frame" and practical, unobtrusive lighting solution with a contemporary twist. To continue the low-profile styling, the sink vanity features high-gloss lacquered surfaces with handle-free drawers for a smooth, uninterrupted line. 
With the integrated sink version of the B2K Bathroom by Rifra, the faucet is the only element on the countertop that stands out, but the thin metal arch bears the same angular geometry and understated presence as the mirror and counter. An above-counter sink basin is also available to reflect the current trend and add depth and drama to the outline of the vanity.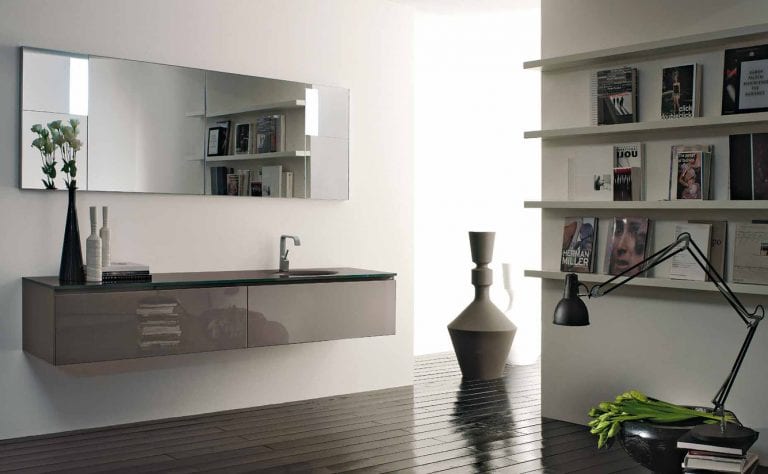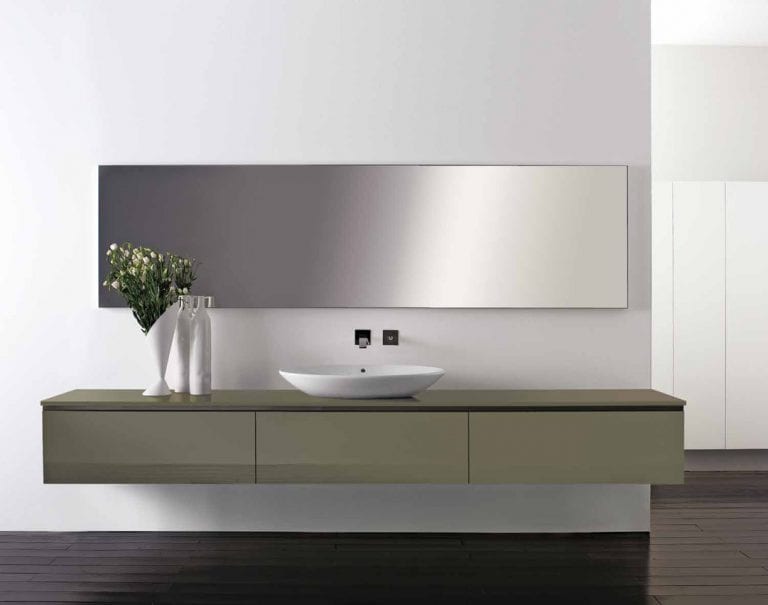 You can customize the B2K to your space with single and double sink vanities, a stand-alone soaking tub with a matching faucet, and cabinet color options. Make your bath room a natural extension of your home instead of a separate afterthought with the B2K bath from Rifra. 
This bathroom has a sleek and polished style that you'll want to show off.  Are you ready to see your bathroom as a seamless part of your home design?