Circle & Smooth Bathroom Collection
The Circle & Smooth bathroom collection from Rifra offers a unique and creative solution to designing a bath room with its own futuristic flair.  Inspired by the uninterrupted, endless form of a circle, the Circle & Smooth bathroom is meant to streamline your life and bring a soothing presence to your daily routine. 
The columnar sink pedestal sets the tone for the contemporary collection based on the classic shape.  Even the wall-mounted shelves are round tubes, providing a space for personal items and linens.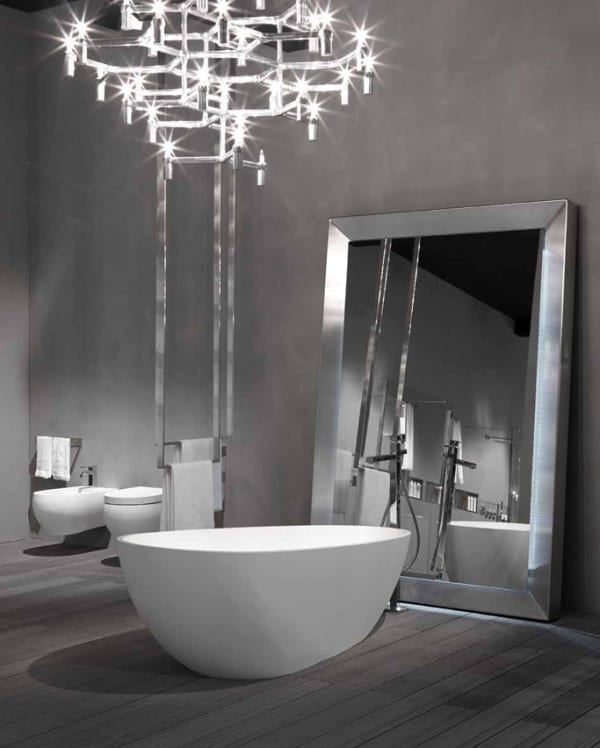 The simple Circle & Smooth bathroom collection from Rifra offers all the basics united by a timeless shape, but with the sleek chrome and high-gloss white color palette that make the Rifra collection decidedly modern and minimalist. 
The low-profile hardware is completely separate from the sink pedestal to ensure a smooth line for the entire pedestal. This stunning bathroom design is made to transport you into the future of style every single morning in a way that you'll be proud to show off in a master or guest bathroom.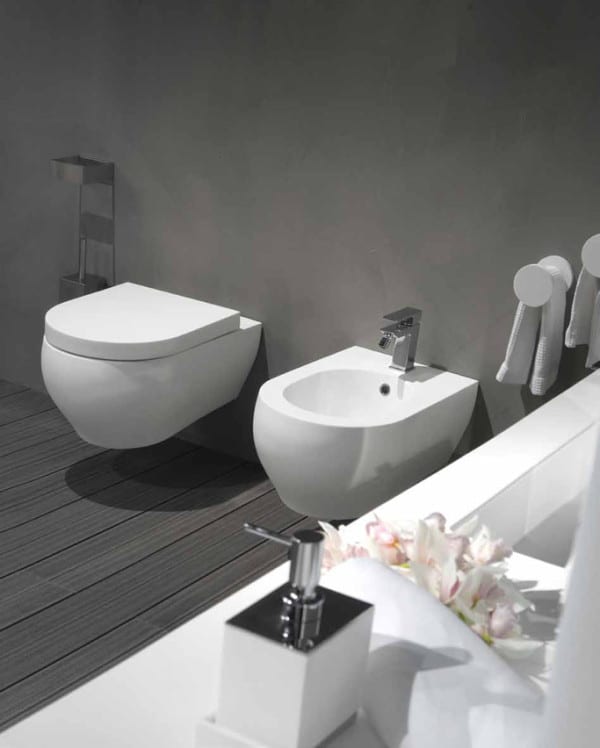 A sleek style like this one puts the finishing touches on the design in the details, like the round towel hangars, chrome hardware and accents, and dramatic backlit floor mirror.  Don't let this collection pass you by as a part of your daily routine.  With the Rifra Circle & Smooth bathroom, you'll have both modern and timeless elements within a single, clean look you'll love.  Are you ready to experience the cutting edge fashion of the Circle & Smooth collection?