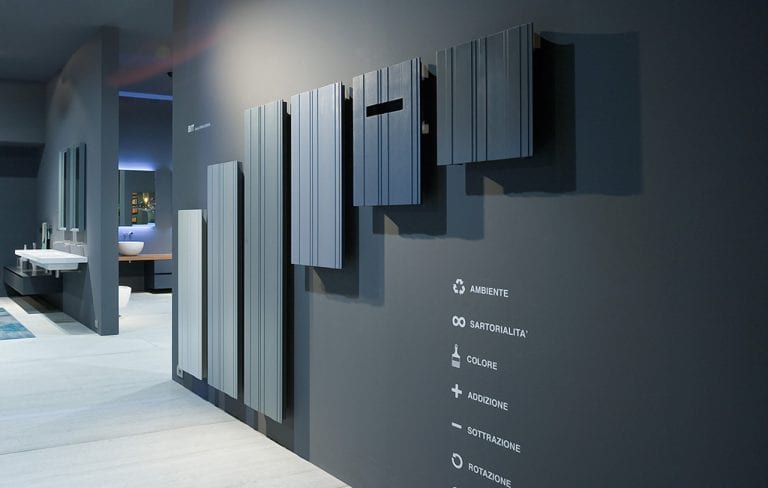 Besides their ability to gently warm a room, radiators offer an inherent classic vibe that creates a welcoming atmosphere in any home. They have come a long way since their invention in the 1800s. In the late-Victorian era, they were characterized by scrollwork and interesting motifs.
These days, they are chic and trendy and designed to fuse with the contemporary home. Just like old ones, modern radiators are not only utilitarian; they are also high-end design concepts that showcase top-notch craftsmanship. The Bit Radiators are the contemporary versions of heating solutions built with style and functionality in mind.
Built from 100% recycled aluminum, Antonio Lupi's first ever designer radiators can be customized to enhance the overall appeal of your home. Weighing much less than traditional radiators and offering 17% more efficiency, they are built to offer optimal heating while maintaining aesthetic value.
They have low designs thanks to their extrusions which are 45cm in width and can be carved out to heights of 45, 60, 90, 120, 150 and 180cm.
The Bit Radiators by Antonio Lupi are symbols of versatility. They have the ability to maximize both vertical and horizontal spaces. Owing to their aesthetic appeal, they not only perform their primary function, but they also act as decorative objects capable of furnishing any room elegantly.
Available in diverse colors, Bit will complement your wall décor but can be painted in different tones to create contrast and visual appeal. Its rhythmic protuberances create an interplay of light and shadows resulting in striking effects.
What color would you choose for your radiator?