When is the last time you sank down into your sofa enveloped in comfort? The Quilt sofa and armchair are just those chairs. They consist of sumptuous upholstered, homeycomb-like skin of hi-tech stretch fabric with individual foam inserts. Each one provides soft and durable comfort that will make you forget all time and place. Designers Paul Tahon and R & E Bouroullec created a sofa and armchair to transform your living room environment.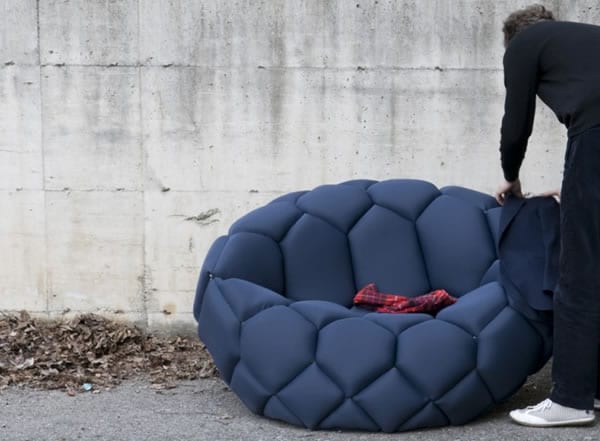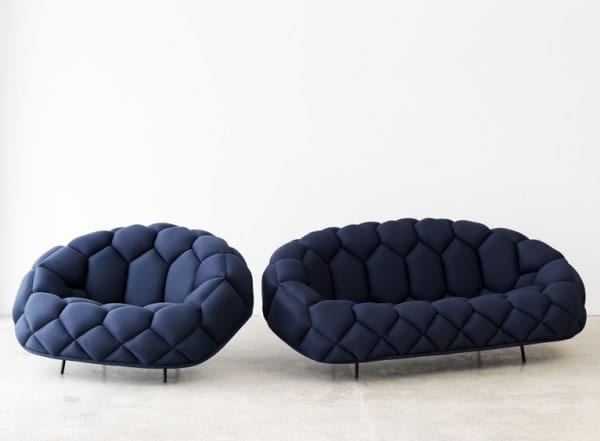 The Quilt sofa and armchair by Ronan & Erwan uses mathematical patchwork components in their design of the honeycomb fabric that is fitted over the fiberglass shell. While it's comfortable to lounge in its also decorative for an apartment home or contemporary abode. The designers chose this quilted fabric as it is an antithesis to the formal, structured sofa and allows you to feel casual as well as comfortable when seated.
While you may have been used to straight lined sofas, the Quilt sofa and armchair breaks the stereotype of comfort to offer a dramatic visual alternative to your modern home. Choose from a variety of colors to fit your design style, and see how it transforms your stodgy home into a comfortable oasis away from the world. Depending on the space in your home, would you choose the armchair, sofa and ottoman, or all three together?