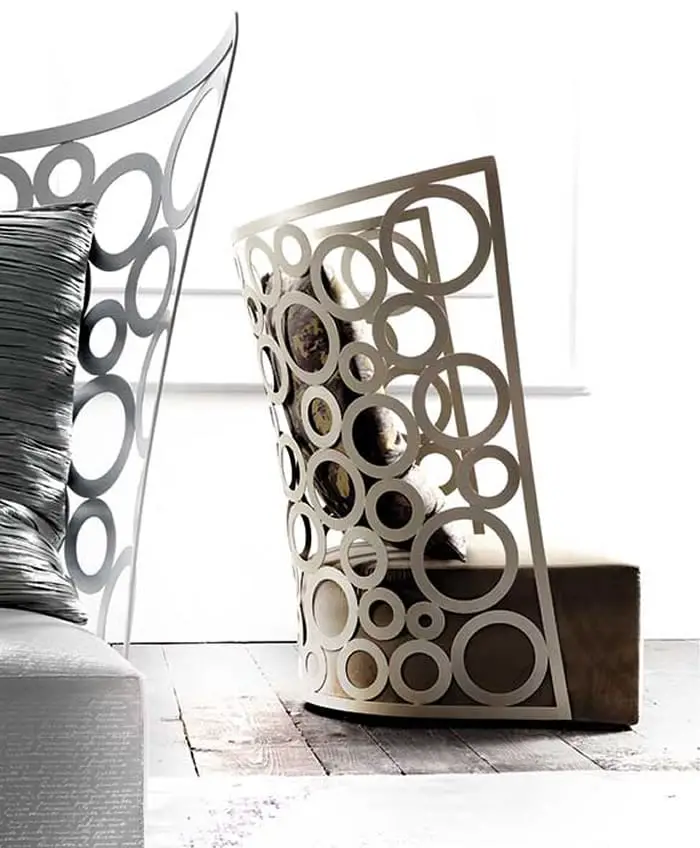 Icona Armchair by Erba Italia
Inspired by the Red Baron chair, Icona is as stunning as they come. It stands out for its high back made of painted metal. The back features circles in different sizes which add to its appeal and allow it to give spaces an open look. A soft cushion enhances users' comfort. The cushion is filled with natural goose feather.
Icona's thick seat is upholstered in non-deformable polyurethane foam and has a top layer with natural goose feather. The armchair has no legs and the seat serves as the base. It looks like Red Baron in every way except for its metal back.
Modern furniture designers understand the details that make a room or home unique and stylish. They create pieces which reflect their owner's personalities and add function and beauty to spaces. The Icona Armchair by Erba Italia is one such piece. It is truly exceptional and made to stand out wherever it is placed. It is ideal for those who want to refurbish their space or add a little pizzazz. It will make your friends become jealous of your abode.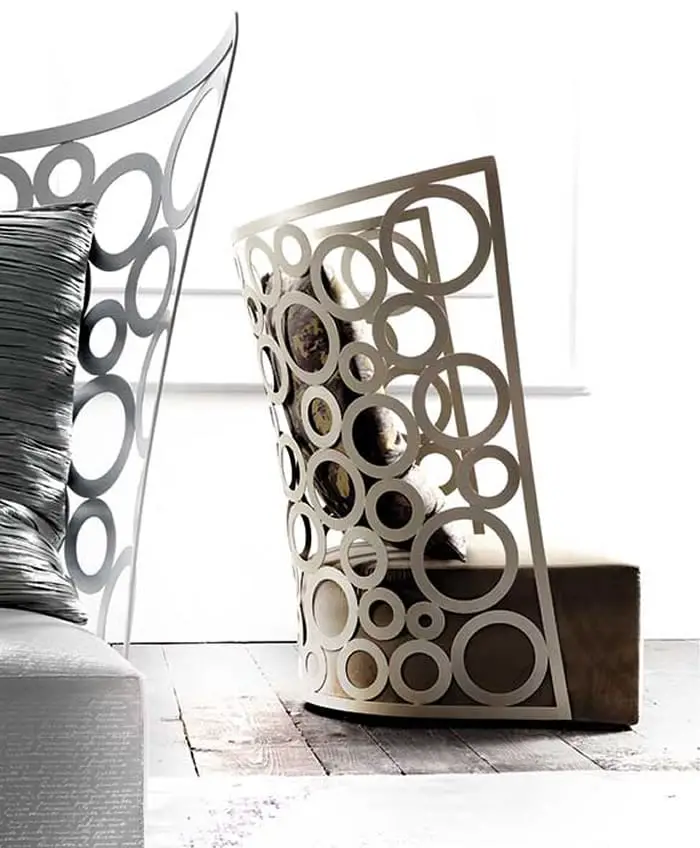 Finding the perfect armchair is not always easy. However, knowing what you want can make the task easier. If you want a chair that makes a statement and doesn't just blend in with the existing décor, get Icona. It is stunning to look at from every angle and comfortable to sit in. It is a visual, logical, and tactile delight.
Do you like its style?