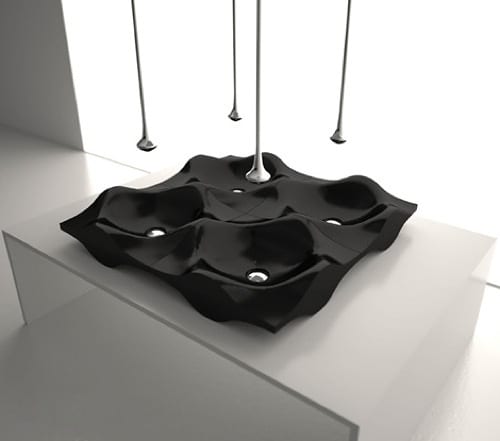 Cool Futuristic Sinks
The bathroom, in general, isn't particularly glamorous, but when you think about it, it's the place where we take care to look our best — to coif our hair, do our makeup, spritz on our favorite fragrance and make sure we're putting our best foot forward when we face the world.  
So why not jazz it up a little?  With so many great-looking bathroom designs going in homes today there is no shortage of super cool designs to choose from. I especially love the way so many of these styles allow the water to flow and take its natural course. 
Today's roundup of gorgeous modern sinks brings a bit of beauty into the space in our homes we usually overlook… because good design doesn't have to go down the drain as soon as it gets close to one.
The Ocean from Bandini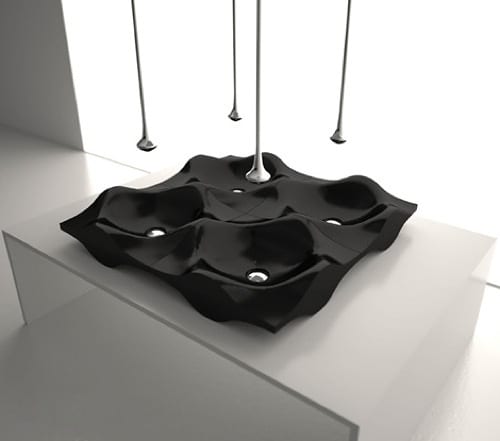 Linea Washplane Seafoam Glass By Omvivo
Modern Design from Amin Style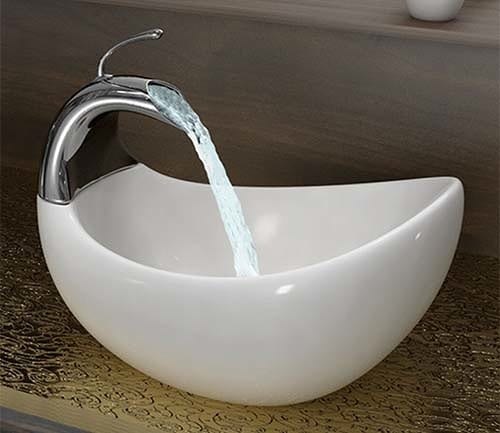 From Eumar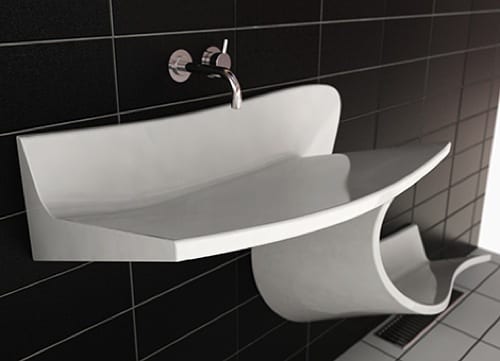 From Stratocucine
Slide from Eumar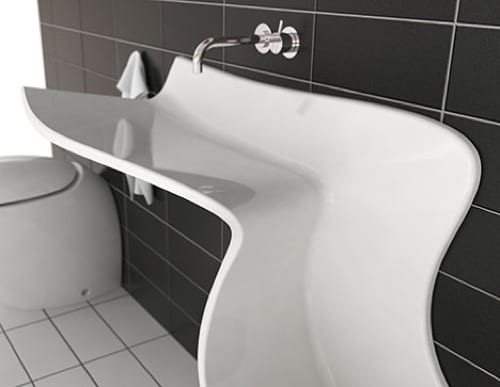 The Ammonite by Caselton
The Erosion from Gore Design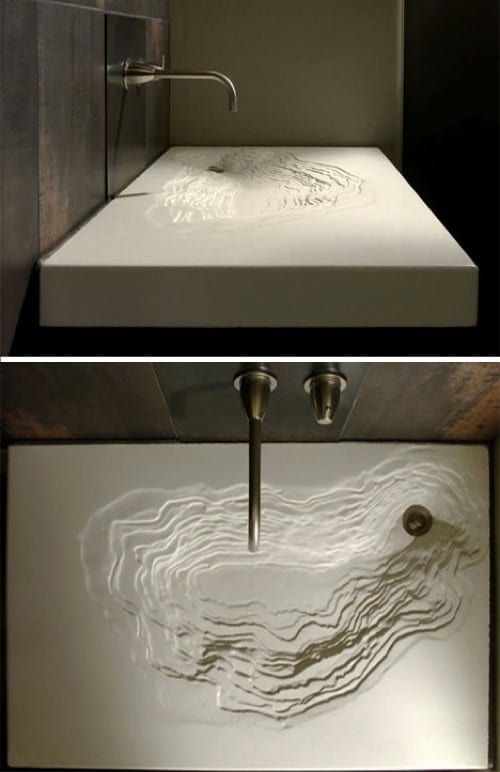 The Follo by Will MacCormack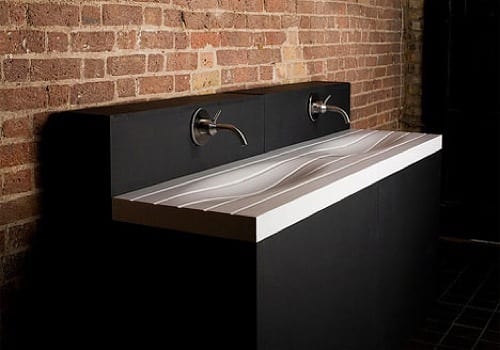 Clear Glass from Whittington
As you can see there are endless possibilities when it comes to the type of materials being used and how creative the designers are getting these days.  We hope you found some inspiration with at least one of the styles of ultra modern cool sinks.
Several elements found at Eumar.