Looking for your interior décor to provide beauty and comfort? The secret lies in choosing the right living room furniture. Décor and furniture play a major part in setting the style and ambiance of a room. While furniture collections come in all shapes and sizes, nothing beautifies your home as well as the Light Collection by Mobilificio San Michele. It is comprised of colorful units that can be arranged vertically or horizontally. The units have ample space and provide excellent storage for all your entertainment equipment. They create a cohesive theme in your living room making it easy for you to find paintings, lamps, photos, and accent pieces to enhance the space.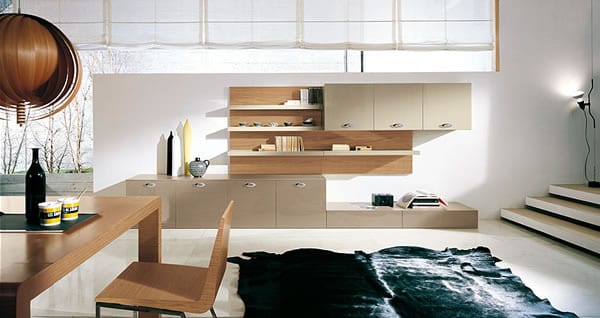 Whether you live alone or you live with your family, your living room is an important part of your home. It is where a lot of your guests spend their time and where your family spends quality time together. If you want to make your interiors shine with style, consider the Light Collection by Mobilificio San Michele. The inviting atmosphere it will create will make your guests want to stay longer. The collection will not only adorn your home in an exceptional way, it will stand the test of time.
Furniture is a big investment so it is important to choose something you'll enjoy owning for a long time. The Light Collection will help you to create the room of your dreams. It is comprised of versatile units that won't go out of style. Besides its versatility, what else do you like about the Light Collection?