The B815 Recliner Chair is Natuzzi's latest masterpiece. It is in a class of its own and offers unparalleled comfort. Its most interesting feature is its seat which is designed to adapt to your sitting posture. The chair has a deep seat and an enveloping high back that is further enhanced by beautiful covering. The cover is made from Italian leather and is strong and flexible. It is four times more durable than fabric.
Generously proportioned for ultimate comfort, the B815 Recliner Chair by Natuzzi will envelop you as you sit, relax, or even take a nap. It is the embodiment of form and function and boasts contemporary details that are perfect for today's refined environments. The chair has a manual recliner and a fixed seat cushion. Its wooden frame gives it a sturdy stance and adds to its durability. You can get it with a fixed base or a swivel base in a leather category of your choice.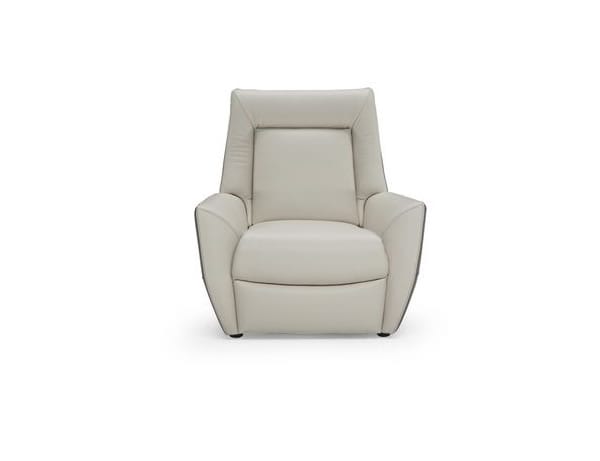 A comfy, stylish chair is a must-have in every home. It can be used in the family room, the study, or the sitting area of a bedroom. B815 provides comfortable sitting and unique functionality. It initiates movement and variation and inspires you to change your position while seated. It embodies Natuzzi's philosophy of designing beautiful pieces that do not compromise on quality or comfort. The recliner chair will not only add instant style, it will give your living room an unmatched look.
Do you like B815's fantastic design and unique features?