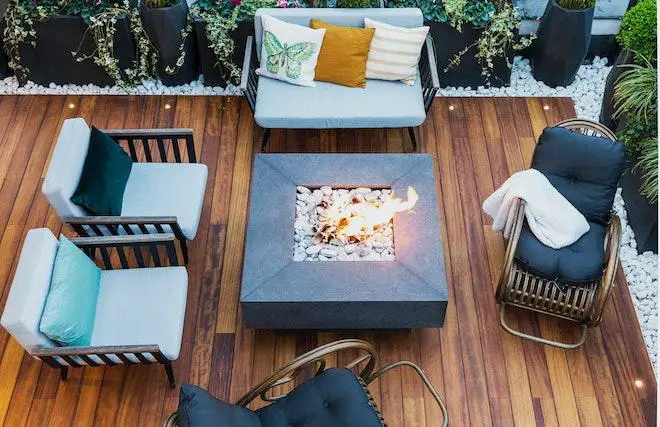 Looking for tips on selecting balcony furniture for your compact apartment
As the trend of small apartment living continues to rise, it becomes essential to maximize every inch of available space. The balcony is no exception to this rule. You may face certain challenges when choosing balcony furniture for your small apartment.
This is especially true when you want to balance functionality, comfort, and style at the same time. So, get ready to discover practical tips, creative ideas, and expert advice that will help you transform your small balcony into a delightful area. 
Consider the Dimensions and Limitations of Your Balcony 
In the quest for finding the perfect balcony furniture, one of the key steps is to assess your balcony space thoroughly. This involves measuring its dimensions. Additionally, it means taking into account any limitations or constraints that may impact your choices.
Firstly, take precise measurements of the length, width, and height of the terrace. This information will help you select furniture that fits comfortably within the available space. It will help you avoid the frustration of purchasing items that are not the right size for the balcony.
Once you are done measuring, consider any limitations that may affect your choices. Are there any architectural features like columns that restrict the placement of certain pieces? When you address limitations like these from the outset, you can save yourself from potential disappointment later on. 
It's also essential to factor in any environmental conditions that may impact the longevity and functionality of your outdoor furniture. For example, are you located in an area with heavy rain, meaning you'll have to use weather-resistant materials?
Understanding these considerations will guide your choices and ensure it retains its quality over time. With all of these factors in mind, you'll be well on your way to finding the best furniture for your needs. This detailed assessment will set the foundation for creating a comfortable and functional oasis that enhances your small apartment living experience.
Choose Balcony Furniture for Your Small Apartment by Prioritizing Functionality  
Functionality is the most important priority when choosing balcony furniture for your small apartment. The best way to deal with the lack of space is to choose the most functional pieces.
This way, you'll optimize the limited space and create an efficiently organized area. One of the most practical ways you can achieve this is to look for pieces that offer more than one function. For listening to music, opt for a coffee table with speakers already built in. Not only is it multi-functional, but it also has a unique feature that will catch the eye of anyone. 
Prioritize functionality when you choose balcony furniture for your small apartment.
Also, think of all the things you will need outdoors. If you'd like to entertain guests, a folding bar can be a smart addition to your balcony. The advantage of a folding bar is that it doesn't take up any space when it's not in use.
However, it can still be just as functional as a regular bar. If you love to read, a small shelf or coffee table with enough room for your favorites is a must-have. Corner shelves are a great way to utilize available space while prioritizing functionality simultaneously.
Go for lightweight options, as they can be easily moved around. This allows you to rearrange the layout and adapt the space to different activities whenever you want to.
Save Space without Investing in Extra Storage 
Everyone needs a lot of storage space on their balcony. It's useful for many things, but especially for throw pillows, linens, and decor. In a small apartment, it can be a challenge to create enough storage space for all the things you need.
Luckily, there are a lot of simple tips to maximize space in a small apartment. For example, consider purchasing furnishings with built-in storage compartments. This lets you keep your balcony organized and clutter-free without sacrificing seating space. When you incorporate storage elements into your pieces, you can maximize the utility of each item and make the most of your limited space.
One of the best tips you can follow is to purchase a storage ottoman that doubles as seating. Next, folding chairs are a necessity in a space like this. Besides these, add a wall-mounted table for versatile work or dining space.  You can go as far as to customize your seating arrangement with a modular sofa.
This is a great option for small spaces, allowing you to easily switch things up whenever you want. Next, don't forget a hanging storage organizer to keep your essentials tidy.
With functionality and space-saving options now priorities, you can optimize the use of your small terrace and create a fun outdoor space that meets your needs. These considerations will help you make informed choices and maximize the functionality of every piece of furniture. 
Select Comfortable and Cozy Furniture 
When selecting furniture for a small balcony, prioritize cozy seating options that fit the limited space. Don't forget about accessories that improve the coziness factor. You can easily improve the comfort of any piece with plush cushions and blankets.
You will be able to add a touch of luxury to your outdoor space. Invest in high-quality cushions and textiles that are specifically designed for outdoor use.
Most importantly, look for weather-resistant materials that can withstand sun exposure and moisture, ensuring durability and longevity. 
One of the most commonly overlooked yet essential aspects is adjustability. So, select pieces that offer adjustable features. These can be as simple as reclining backrests or extendable footrests.  Afterward, look for chairs or loungers with deep seats, allowing you to sink in and truly relax.
These additions not only provide extra comfort but also add a touch of coziness to your balcony. This versatility allows you to customize your seating positions however you want. Next, choose pieces with ergonomic designs that support your body's natural curves. Finally, look for chairs with contoured backs and armrests that provide proper alignment and relaxation.
Find Your Style When Searching for Balcony Furniture 
Choosing the style and design is an exciting opportunity to add your taste to the outdoor space. When choosing the right style, start by considering the overall theme of your home and extend it to your balcony. This way, you create a cohesive and harmonious design throughout your entire home.
If you are unsure which style to go for, explore different ones. Try modern, rustic, bohemian, or minimalist styles to find the best one. Opt for furniture with sleek lines and minimalistic designs for a contemporary and chic look.
Don't avoid incorporating pops of color or bold patterns to make a statement and add personality. Mix and match different wood, metal, or rattan materials to create an eclectic and visually interesting arrangement.
Another factor you should consider is the longevity of the style you choose. So, go for timeless, stylish designs for years to come. Don't be afraid to add decorative elements like lanterns, planters, or wall art to enhance the ambiance.
Finally, please pay attention to the details, such as the finishes and accents, to ensure they complement your desired style. Remember that your balcony is an extension of your living space, so let your imagination run wild and have fun with the design process. 
Consider Maintenance and Care of Your Furniture  
There's no doubt that proper maintenance is the key to furniture lasting for years. So, when choosing, research the proper maintenance needed to keep it in the best shape. Always opt for weather-resistant materials that can withstand outdoor elements with minimal upkeep. Also, choose pieces with durable finishes resistant to fading, rust, or corrosion; this way, it won't lose its look.
Consider furniture that is easy to clean, so you can save time when maintaining it. One of the best ways to do so is to select stain-resistant fabrics that are easy to wipe clean. So, look for removable and washable cushion covers for convenience and freshness. 
Choose furniture and textiles that are easy to upkeep.
Consider furniture with protective coatings or treatments that enhance durability and reduce maintenance needs. Opt for materials that resist mold and mildew growth to avoid the hassle of frequent cleaning. If you want to put furniture into storage during the winter, consider those that are easy to disassemble. Find warranty options that cover potential maintenance or repair needs.
Overall, consider the long-term costs associated with maintenance and care when making your selection. By keeping maintenance and care in mind when making your choice, you can ensure that your investment remains in excellent condition for years to come. 
Final Thoughts on Choosing Balcony Furniture 
Choosing balcony furniture for your small apartment is a chance to create a unique space that reflects your personality. With a wide range of stylish options available, you have the power to make your balcony inviting. Whether dining, lounging, or simply enjoying the fresh air, the right furniture can make all the difference. So, unleash your creativity, and let your outdoor space extend your living area. 
balcony furniture for your small apartment