Roddnaia V2 Bridge for Pools
Pool bridges improve the aesthetics of a pool. They allow people to swim under and to shield themselves from the scorching sun in hot weather. When in the market for a pool bridge, try Roddnaia V2 Bridge for Pools by Nuvist Architecture & Design.
It is a sleek piece with a clean design. It comes in two beautiful versions to suit your specific requirements. You can get it with a smooth outer surface that is waterproof and sun proof or with wood panels that protrude beautifully on the outside. Both bridges look so beautiful you may have trouble deciding which one to pick for your home.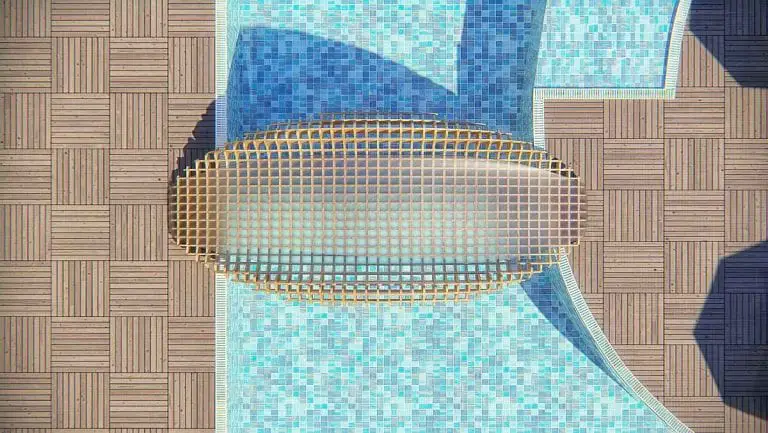 If you're wondering whether the Roddnaia V2 Bridge for Pools can be incorporated into your existing swimming pool, it can. It looks right at home in residential swimming pools as well as pools in hotels and spas. It leads you from one area to another and adds a unique element as it beckons you to explore further. It hints at a journey and makes you wonder where it's going to take you and what surprises you will find ahead.
Swimming is a great way to get some much-needed exercise. If you spend a lot of time in your swimming pool, it is important to make it look its best. Get Roddnaia V2 Bridge for Pools by Nuvist Architecture & Design and change its look. You will love it so much you'll want to spend every waking moment at the pool. Which version of Roddnaia V2 would you choose?