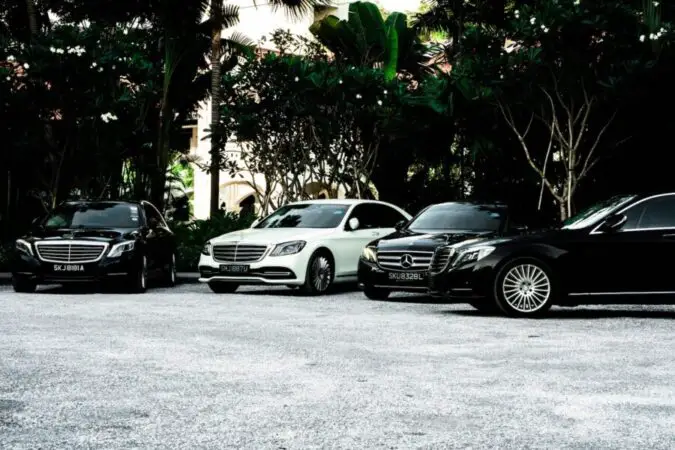 Inexpensive Driveway Ideas
Constructing a new driveway doesn't have to be expensive. With smart planning and material selection, you can build a basic driveway for $1000-2000.
Based on the information provided, the cheapest way to build a driveway is typically a gravel driveway
Gravel Driveways
Gravel, crushed stone, and limestone make very affordable driveway surfaces. Expect to pay $1-3 per square foot installed.
Using gravel, crushed stone, limestone, or other loose aggregate materials is generally the most budget-friendly driveway option. Gravel driveways typically cost $1-3 per square foot installed.
Some key reasons why gravel is the cheapest driveway material:
Inexpensive materials – Gravel, stone, and limestone are very affordable, especially compared to concrete or asphalt.
Quick installation – Gravel driveways don't require specialized tools, equipment, or labor like pouring concrete or asphalt does. They can be installed quickly.
No permits – In many cases, gravel driveways don't require permits or inspections, further reducing costs.
DIY friendly – Installing a gravel driveway is a project many homeowners can tackle themselves if desired. No previous construction experience needed.
Low maintenance – Gravel driveways require very little ongoing maintenance compared to other surfaces. No need to seal or repair cracks.
While gravel may not be the most elegant or durable option, it provides an affordable, low-maintenance driveway solution. With proper excavation and base preparation, a gravel driveway can last for many years.
Proper excavation and base preparation are very important for building a long-lasting gravel driveway on a budget.
Here are some tips:
Excavate 4-6 inches deep to allow for a 2-4 inch gravel base. Remove all topsoil and vegetation first.
The excavated area should be graded with a slight crown or slope for drainage. Aim for a 2-4% slope away from the garage/house.
Use a vibrating compactor to compact the soil subgrade after excavating. This prevents settling.
Add a layer of coarse gravel (up to 2 inches in size) as a base. Compact again before adding top gravel layer.
For the top 2-4 inches, use crushed gravel or limestone no larger than 3/4 inch in size. This is the driving surface.
Crown or slope the top gravel layer as well for proper rain runoff.
Consider adding landscaping edging on the sides to help contain the gravel.
For drainage, you can install perforated piping along the sides or bottom leading to a collection area.
After installation, spray liquid chloride for dust control and to bind the stones together.
Properly preparing the base and subgrade will provide a solid foundation for many years of use. Be sure to maintain the crown/slope and refill gravel as needed over time. Let me know if you need any other tips for installing an affordable gravel driveway!
DIY Driveway Ideas
For the lowest cost, build the driveway yourself using gravel, pavers, or other landscaping materials. Rent any equipment needed for $1000 or less.
Here are some estimates on potential cost savings and expenses for a DIY driveway project:
Labor Savings:
Hiring a contractor to install an average sized driveway (12′ x 50′) can cost $2,000-$4,000 for labor.
Doing it yourself saves these labor fees.
Equipment Rental:
Expect to spend around $100-$200 per day to rent useful equipment like an excavator, compactor, and dump truck.
For a 2-3 day DIY project, budget $300-$600 for equipment rental.
Material Expenses:
Gravel – $100-$300 for materials to cover a 12′ x 50′ driveway
Pavers – Around $1000 for enough pavers for 150 sq ft driveway
Concrete – Approximately $300-$600 for necessary bags of premix concrete.
Total Cost:
With rented equipment, materials, and your own "sweat equity", expect to spend $1500-$2000 to DIY an average sized driveway.
This results in 50% or more in savings compared to hired labor.
Overall, you can save thousands of dollars by being willing to take on the excavation, installation, and preparation work yourself. But there are costs associated with rentals, materials, and proper tools. Assess your ability before committing to a DIY driveway.
Asphalt Driveways
Asphalt driveways cost $3-7 per square foot installed. The material is durable and provides a solid driving surface. Recycled asphalt can further reduce costs.
Concrete Driveways
Concrete costs $5-10 per square foot but is very long-lasting. Get multiple concrete contractor quotes to find the best rate.
Smaller Size & Simple Layout
The more driveway square footage, the higher the price. Opt for the shortest, narrowest size you need. Avoid complex shapes and curves.
Prepare Base Yourself
Do grading, fill dirt, and other base preparations yourself to save on contractor fees.
Use Existing Access
Connect to existing pavement like a garage slab to avoid starting a driveway from scratch.
Compare Contractor Bids
Get at least 3 quotes from local paving companies to find the best rate.
Look for Discounts
Some contractors offer specials during slower seasons. Ask about seasonal discounts on materials and labor.
With smart planning, you can install an affordable, quality driveway on most budgets.
Related Articles: