The Vienna High bedroom collection from Lineas Taller exudes a regal aura from every inch of its dramatic height and presence.  A rich yet subdued color palette lets the sophistication shine through the stunning bed and elegant accents.  The solid bedframe immediately gives an air of serious gravity to the collection while directing the eye upwards along the impressive height of the headboard.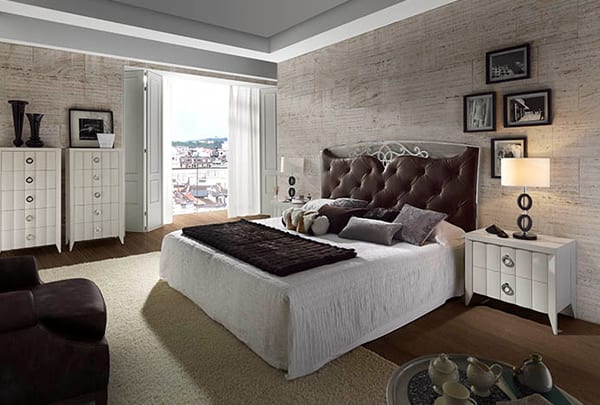 The original multi-paneled version is framed in polished metal to contrast with the upholstered sections.  A more sculptural, wrought-metal frame is also available to emphasize its Old World charm of the Vienna High Bedroom collection by Lineas Taller, or more contemporary upholstered wave design for a modern twist. The dresser and bedside chests feature scalloped fronts and antiqued metal ring pulls to enhance the classic appeal.  Sturdy, tapered legs and a solid presence harmonize with the bold bed and headboard to create an imposing sense of glamour.  A tall floor mirror echoes the height of the headboard to balance the collection visually.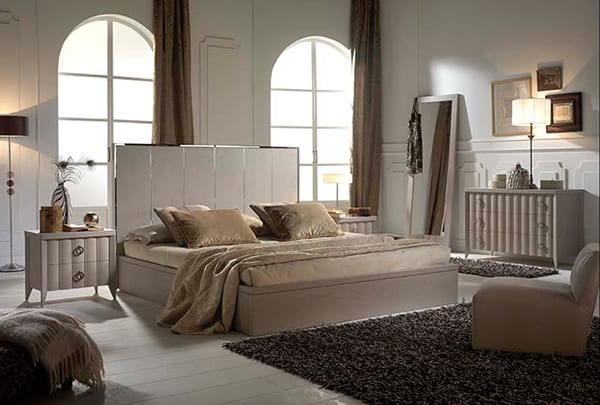 The Vienna High is the ideal bedroom collection to make you feel like royalty indulging in a luxury escape from the hectic demands of everyday life.  It is a place that caters to your comfort and sense of style first and foremost, where everything outside of the bedroom can fade away, if only for a few short moments.  Treat yourself to a getaway with an air of elegance that you deserve.  Can you picture yourself relaxing beneath the stately headboard of the Vienna High collection?