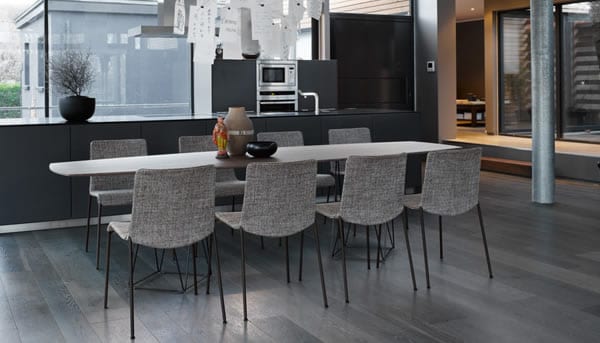 The dining table is so completely central to turning a house into a home.  It is a hub of activity where the shared meals between families and friends give a home its warmth and character.  Every home has an individual dynamic and is made up of unique, one-of-a-kind families.  A dining room table shouldn't be one-size-fits-all, because that's not how families are built.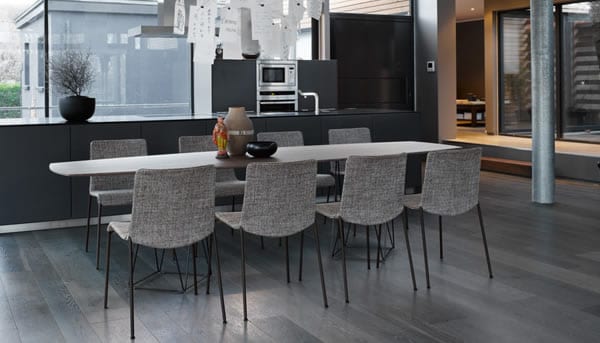 A dining room table should have the ability to adapt, to flex, and to grow with the environment of the home and the family that lives within it.  To find that table, look no further that the Joco Dining Table designed by EOOS.  Imagined for the Walter Knoll name, the table is a minimalist design for an individual lifestyle.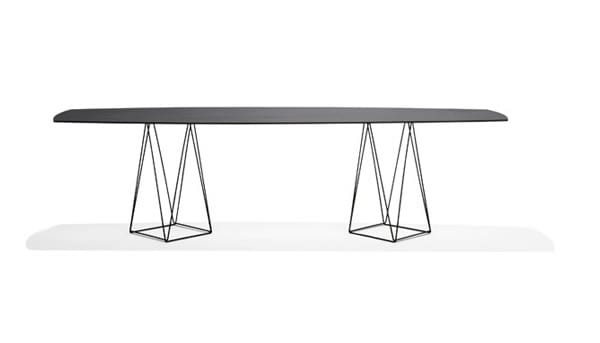 It is the perfect foundation around which to build your personal design, and to build your home.  The open, wire-frame base seems airy and lightweight despite its strong structural support, keeping your dining area feeling large and bright.  The ultra slim-line tabletop serves the same purpose: an open room where the tabletop floats with a nearly invisible presence.  The tabletop is available in either natural solid wood or black paint, and pairs perfectly with the Cuoio Chairs.  Delicate yet sturdy, the Joco Dining Table is ready to be the backdrop for your design, and the backbone of every meal.  Let this workhorse of modern minimalism adapt to your home and your design, whatever your style.
What look will the Joco Dining Table take on in your home?