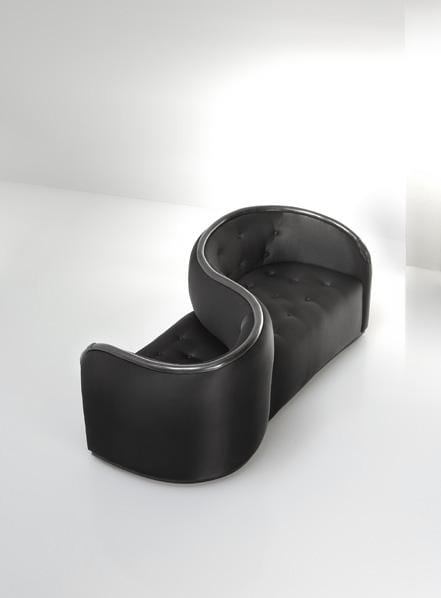 BD Barcelona never ceases to amaze with its furniture pieces that are both practical and stylish. This time around, the company has outdone itself with the Black Label Vis-à-vis de Gal sofa. The piece was designed by Salvador Dalí and was produced in commemoration of his 20th anniversary in 2009. It features 2 tufted chairs set facing opposite directions. The chairs form a lovely curve and allow people to carry out different activities while seated. Whether you want to relax, read your favorite novel, or take a nap, the sofa is up to the task.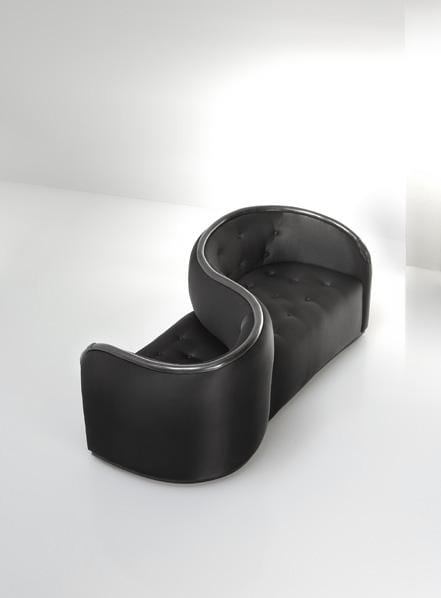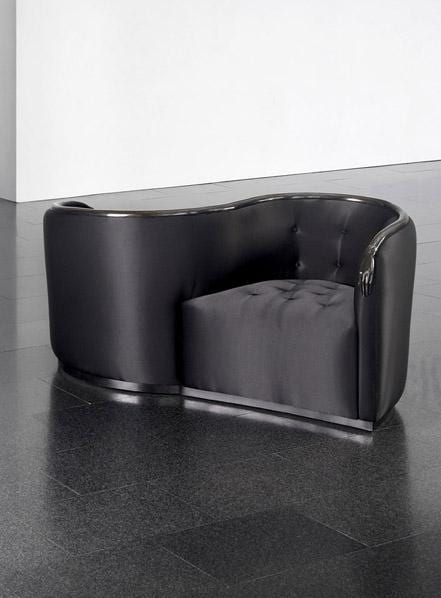 The Black Label Vis-à-vis de Gala sofa by BD Barcelona has a structure in solid wood and traditional upholstery with cinches and conical springs. It has an inner lining in white cotton and a cover in 100% natural silk. The cover and buttons have a parma violet color which accentuates the furniture's beauty. Black Label Vis-à-vis de Gala has a backrest adorned by trim in lacquered and polished cast brass on its upper part. This sumptuous piece is perfect for small homes but will look lovely in group conversation areas in a large home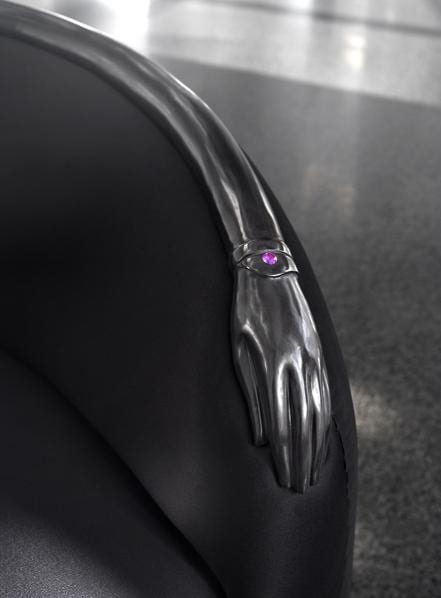 No living room is complete without a sofa. A sofa is an essential furniture piece that can also function as a centerpiece. If you are looking for a seat with personality, Black Label Vis-à-vis de Gala is a superb choice. It is the perfect spot to spend a relaxing evening after a tiring day in the office. Doesn't Black Label Vis-à-vis de Gala look like a sofa you could just sink into?