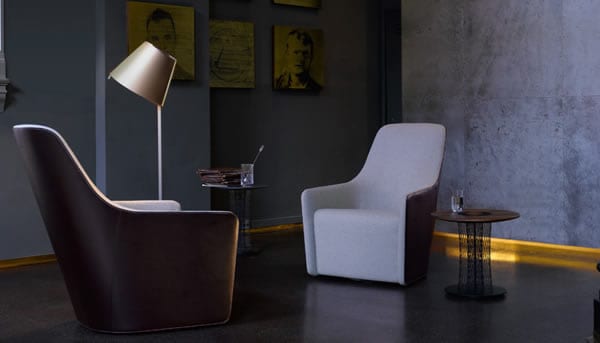 The Foster 520 Armchair
The salons of Paris in the Romantic Age are still famous today.  Those gatherings of the best and brightest minds in art, literature, performance, business, and politics sparkled with charm and intellect.
The Foster + Partners team brilliantly re-imagined a piece of that tradition in their design project with Walter Knoll.  They infused all of the class and elegance of an evening at a salon into a chair that upholds the same standard for 21st-century socializing.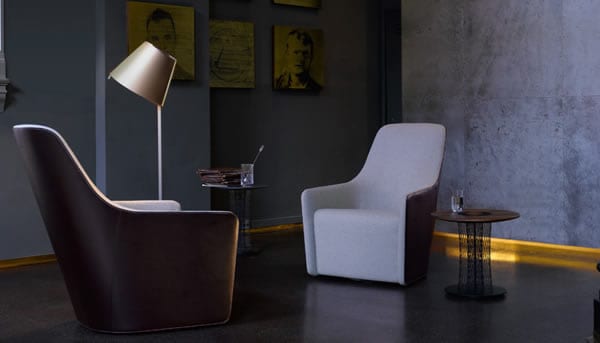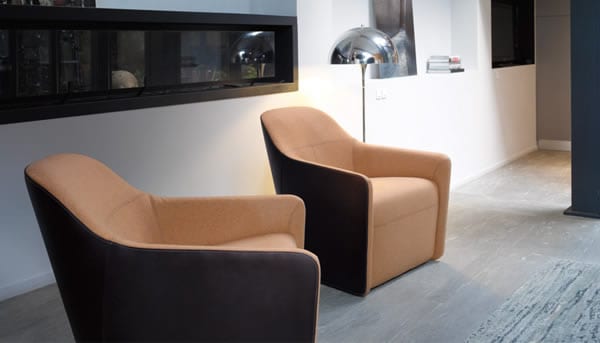 Meet a new classic of salon culture. The Foster 520 Armchair by Walter Knoll reinterprets the tradition of the club armchair for a more modern and sophisticated appearance.
The designers chose to create a striking contrast between materials for the upholstery: rich saddle leather with a distinct grain to wrap around the outer sides and back, and natural-fibre fabric upholstery for the interior armrest and seat.
The elaborately finished decorative seam emphasizes the sweeping lines of this masterpiece – from the back, along with both the armrests and to the cushioned seat.  The Foster 520 Armchair is available on a solid or swivel-action base.
The armchair is also offered with a high or a low back, as well as a matching footstool to complete the set and the comfort.
When you see the Foster 520 Armchair in person, you will be immediately impressed with its powerful elegance contained in an understated, laissez-faire sense of comfort: essential for long evenings of charming hospitality, whether in a hotel lobby or at home.
What fascinating conversations will you have from your comfortable place in the Foster 520 Armchair?
Related Articles: