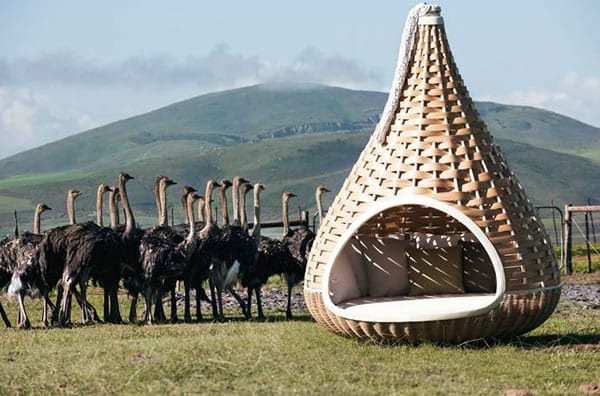 The Nestrest swing seating is organic and exciting.  Designers Daniel Pouzet and Fred Frety envisioned a relaxing retreat with the power to transport you to a place among the wildlife.  With this concept in mind, the designers created the Nestrest swing seat for Dedon, a hanging chair that looks more like a bird's lofty escape than a piece of outdoor furniture.  The natural styling looks organic, but is actually woven for long-lasting support using Dedon's unique fiber of the same name.  The study weave employs extra thick strands — 4 cm, instead of the standard 2 cm ­— to create a solid look and heavy-duty construction that is perfect for regular outdoor use.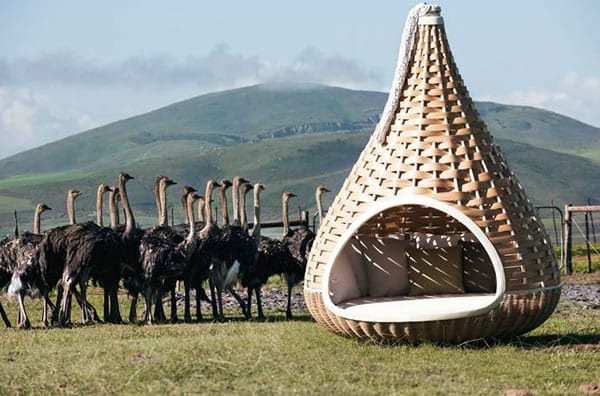 Nestrest by Dedon is designed to be an oversized "nest" that connects humans to their surrounding environment.  From the protective woven pod, you will become more aware of the nature around you and find a harmony between man and nature.  Whether you use the Nestrest swing seat for meditating alone or sharing conversations, the inviting sense of security and lofty perch will be a welcome respite from the busy pace of the day.  Let your imagination soar with Nestrest, just like Pouzet and Frety unleashed their creativity when designing this concept to commune with nature.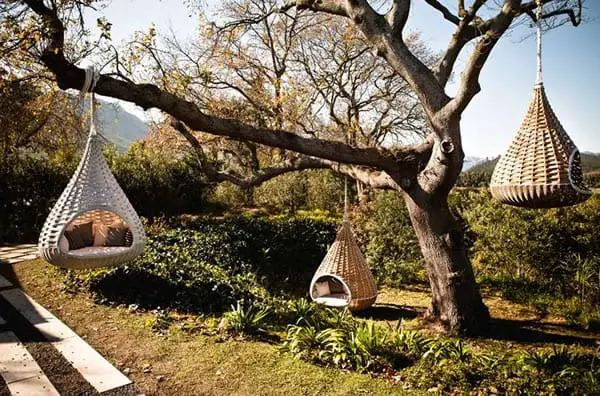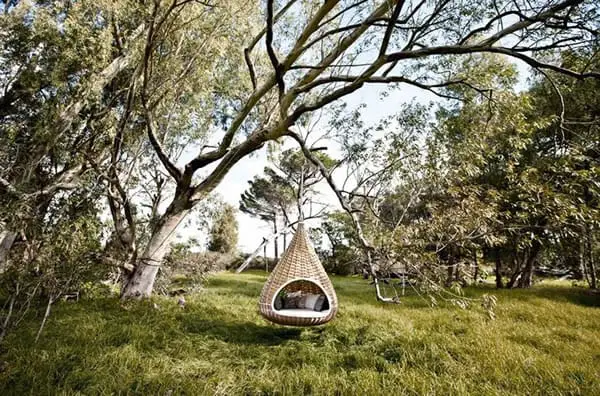 Even if your Nestrest isn't surrounded by acres of wildlife, the nest design will provide a little piece of nature in your home or on a terrace, bringing the great outdoors to you.  Why not escape to your own quiet place like a bird to its nest and relax for a moment?