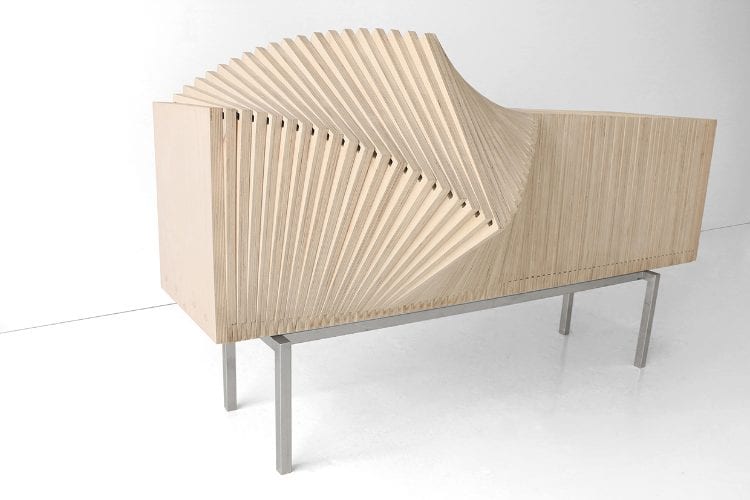 At first glance you see a modern sideboard with clean lines, many of them to be exact. Upon further inspection it is obvious that the Wave Cabinet by Artist and Designer Sebastian ErraZuriz is nothing like the typical storage sideboard, not even close.
The New York based artist explains "I am inviting people to look at one of the simplest forms of furniture design and to forget that we're talking about furniture, instead to see it as a way of breaking a box.
I love the idea of creating beautiful furniture; nevertheless I am much more interested in using the medium as an excuse to trigger people's curiosity and create a connection with them".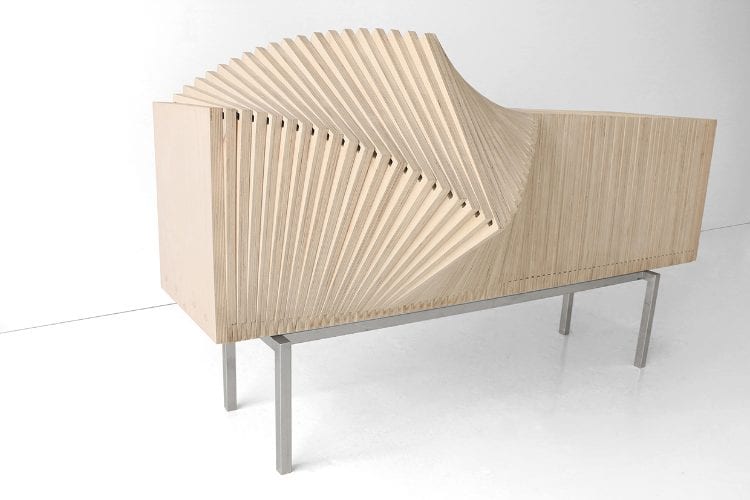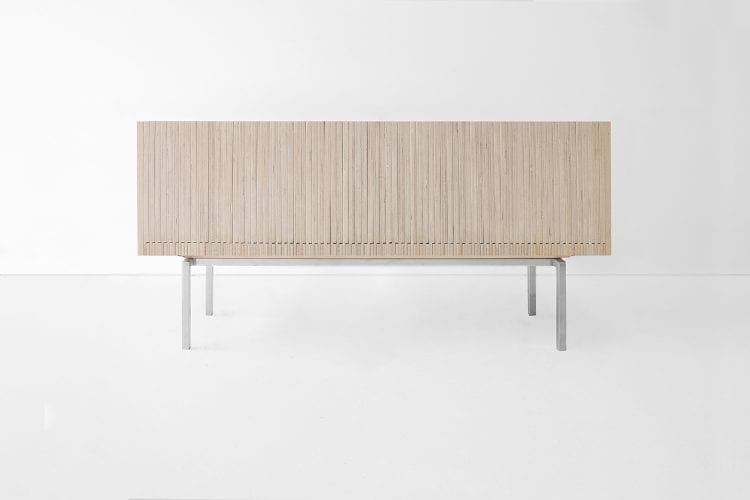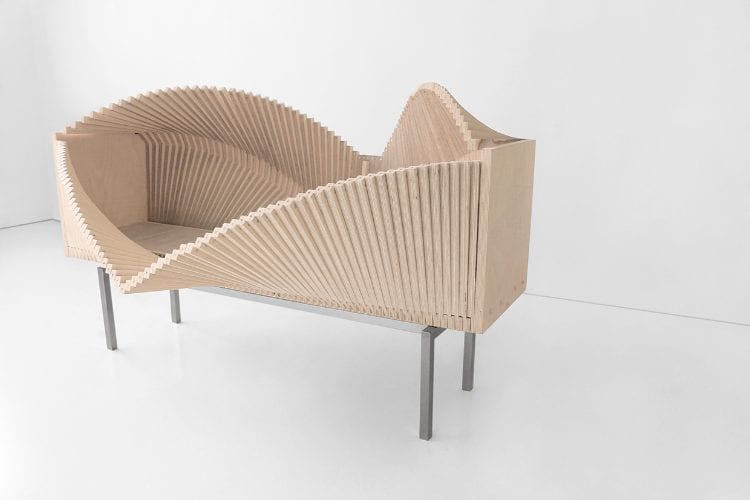 It is simply incredible how you can manipulate the entire structure by just pulling and stretching the accordion like slats as you want. It would be really hard to get tired of this piece as you can reinvent it on a regular basis.
The video shows just how many options are possible and I think my favorite one is the first image where the Wave is completely closed and twisted only on one side. Even in its natural state or configuration this is a nicely proportioned and sophisticated sideboard that would work perfectly in a modern dining room or living room environment.      
You would not have any problem finding a specific dish in this wide open area! The Chilean born, New York based artist and designer was raised in London, obtained a design degree in Santiago and a Master's in Fine Arts from New York University has a great looking collection of installations and furniture designs to his credit. 
In 2010 he received the title of Chilean Designer of the Year and has numerous other credit in his relatively short career. See the entire works of Sebastian ErraZuriz at his website.
Related Articles: