Remember watching The Jetsons and wondering when all that state-of-the-art technology would be available in real life?  Well, that time is now; behold today's roundup of four new large appliances that just might change your life.  First up is the LCD Touch Screen Refrigerator from Samsung; its interactive screen mimics that of a smartphone or laptop, with downloadable apps connecting you to social media channels, weather reports, news headlines, and — of course — recipes on demand.  For those who love to cook but barely have the time, there's the GE Advantium speedcooking oven, which prepares meals up to eight times faster than its conventional counterparts; it even claims the ability to cook a five-pound chicken in about 30 minutes without sacrificing taste or texture.  Even the most luxurious of discretionary incomes may have to stretch a bit to accommodate the Polara refrigerator range combo from Whirlpool, in which you can place your dinner first thing in the morning before you leave for work; it keeps the food cool during the day and switches to oven mode at a predetermined time, cooking your meal for you on demand.  The Polara may not be the most environmentally conscious appliance ever made, given the fact that it's a bit duplicative in the name of convenience, but for households that conduct themselves a bit more on the green side, LG proudly steps in with its THINQ series.  Its "Smart Grid" system syncs the fridge, oven, washer, dryer and even vacuum cleaner with your smartphone, helping you use your appliances in the most cost-effective and energy-efficient ways  possible.  We're sure George and Judy would be quite comfortable in any home where these little luxuries reside.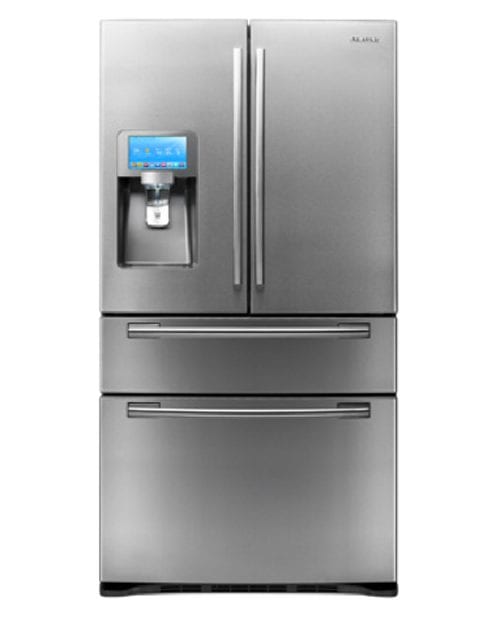 We're an affiliate
We hope you like our recommendations! Just so you know, we may collect a share of sales or other compensation from the links on this page. Thank you for using our links, it is much appreciated.
LG THINQ appliances found at LG.