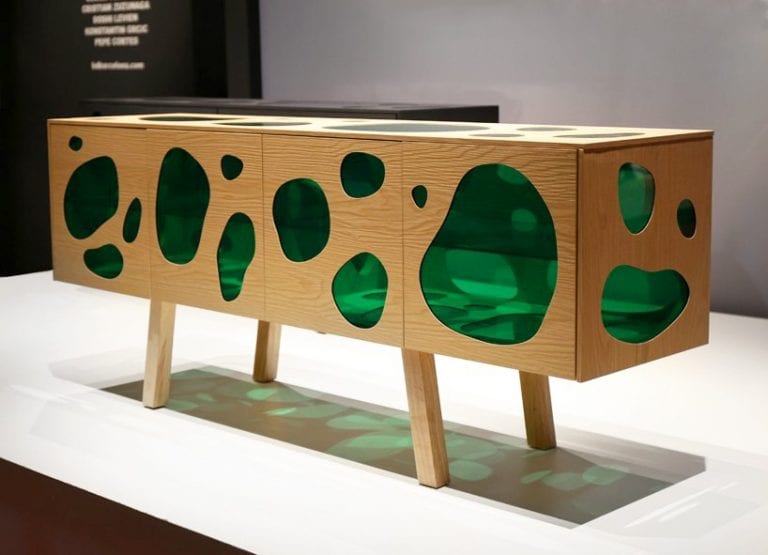 A sideboard or an aquarium? The unusual Aquario cabinet is a 2016 design of the Fernando and Humberto Campana brothers for bd Barcelona. The Brazilian duo have used colored glass to fill blob-shaped gaps in this wooden cabinet for Spanish brand BD Barcelona Design.
The cabinet is available in two color versions: Aquario ash natural, or Aquario pine dark gray.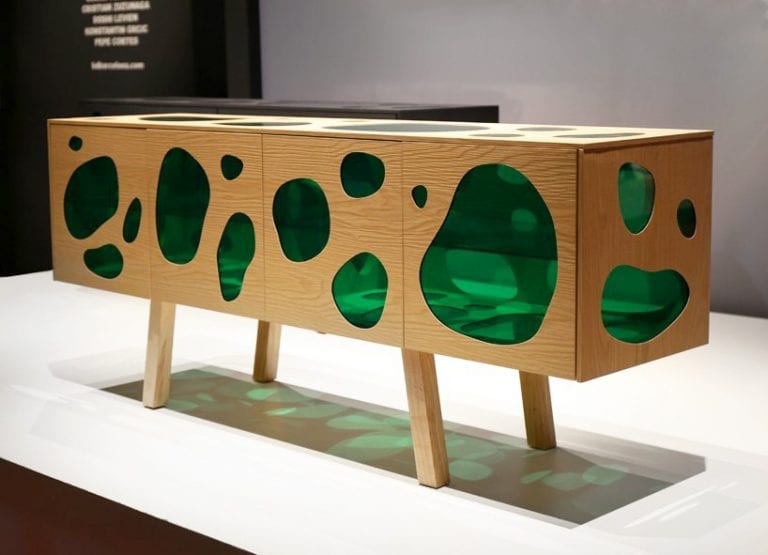 External panels and doors are in green or blue glass, veneered in natural ash or pine stained in grey while the legs are made from solid natural ash or pine stained in grey. Aquario cabinet is made with irregularly shaped holes cut into its surfaces that are sealed by sections of the glass, allowing views through the furniture piece. The internal shelves are also made of glass to conserve the design's transparency allowing light to pass through.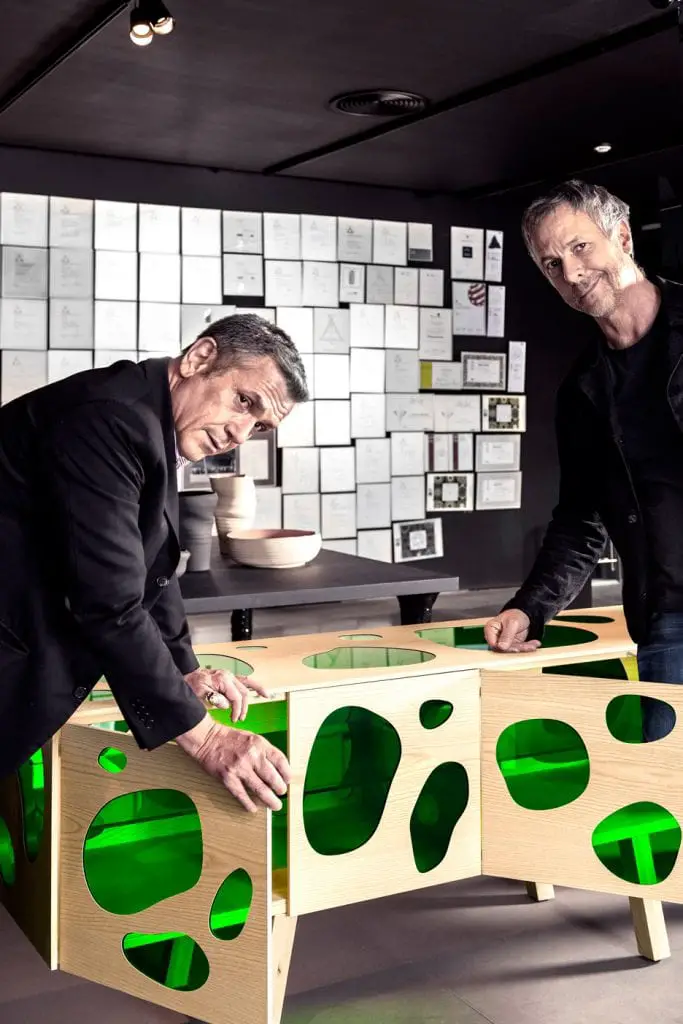 The Campana brothers do not need many introductions. Fernando and Humberto founded their studio in Sao Paulo in 1983. They became famous on a worldwide scale with their unique pieces. They are best known for re-purposing common materials in unusual ways to create furniture, installations and interiors.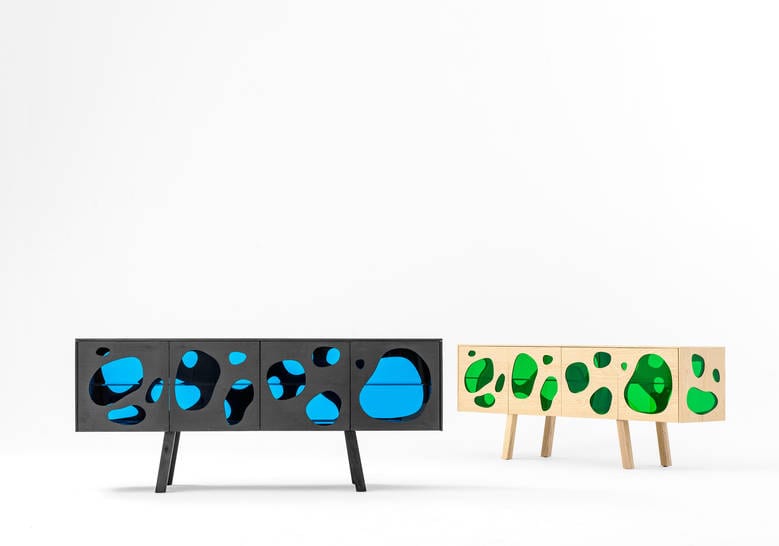 The contrast between different elements and materials is a common trait associated with the designers, who state 'we love creating hybrids using distinct materials, one warm and the other cold. this has become part of our language when designing.'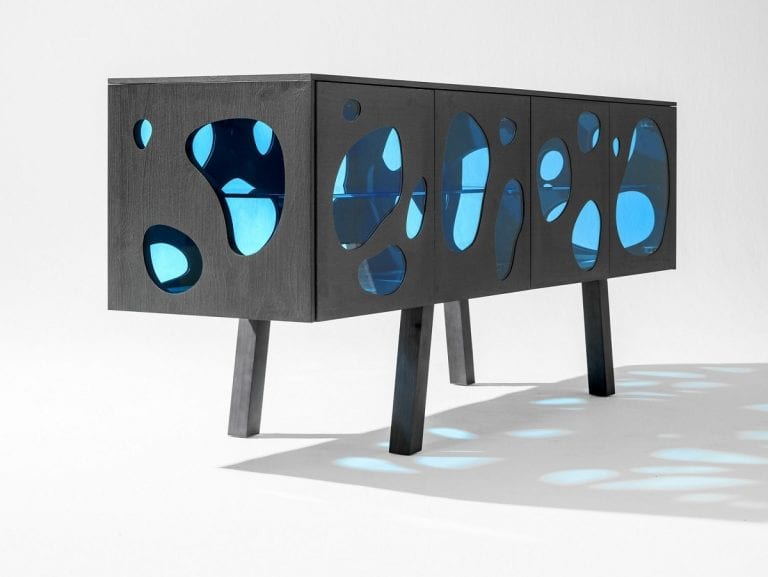 And their influence is clearly visible in this first collection they have with BD Barcelona. The design draws upon an aquarium theme creating a playful and experimental tone. In addition to the offered version with full glazing, the sideboard is available on request also with a backboard only made of wood.