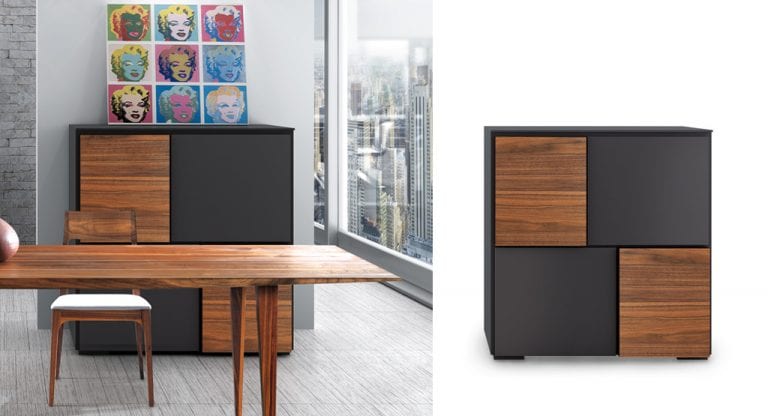 Solidity, harmony, and precision are the main qualities of these Storage Units by Oliver B. The pieces have lovely facades comprised of contrasting compartments. Some compartments have wood exteriors while others are finished in black.
The tops are also black and beautifully complement the black compartments. The storage units come in different sizes to fit any space. They have room to spare and all the style you need.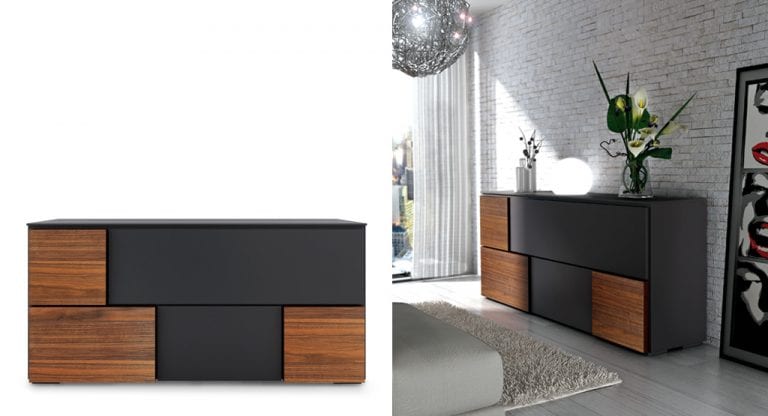 There is a reason why we love our homes – it is where we are surrounded by the things we love. However, too many things can make a home look cluttered hence good storage is a must. It provides a home for your books, home essentials, and even knickknacks.
The Oliver B storage units have large compartments which offer ample space for all your stuff. Their large tops are perfect for displaying seasonal flowers, family photos, artwork, and even prized collections.
The units will help you to get rid of clutter and keep an organized home. They look good in entryways, living rooms, dining rooms, and even home offices.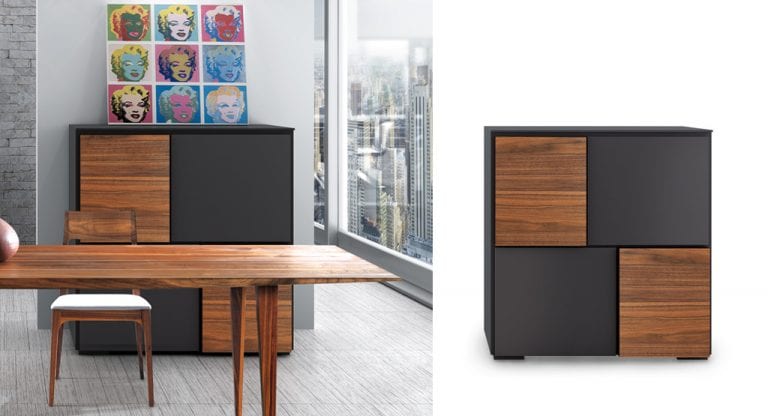 While storage units come in many designs these days, finding one that fits your home is not always easy. A small one may not accommodate all your stuff and a large one may be too big for your space.
Thankfully, Oliver B designed these storage units with modern homes in mind. They cater to various spaces and work well with different types of décor. Oliver B understands that storage is crucial in home organization. If you hate clutter and love organized spaces, you will love these storage units.
Do you love their style?