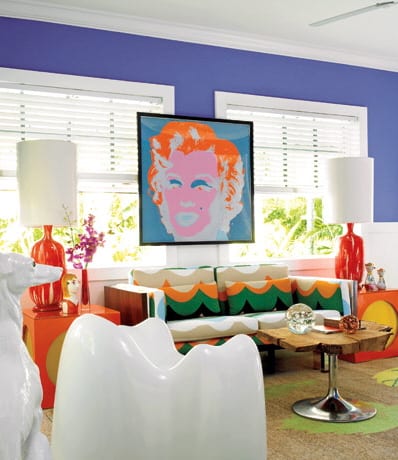 Making a Rental Home Feel Like Your Own Homel Like Home
For most people, owning a home is an important life goal. However, if you are a young adult just starting out, it will probably be a while before you become a homeowner. In the meantime, you have to settle with renting a place.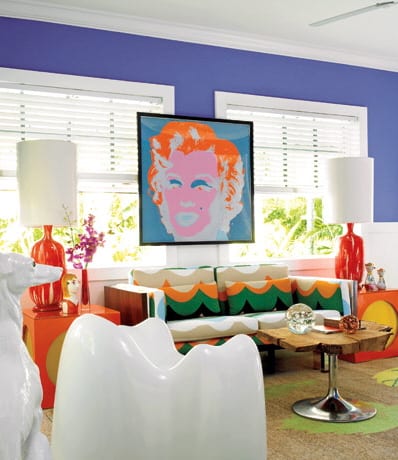 Understandably, you may be hesitant to decorate your rental home because of various lease constraints. After all, you want to get your deposit money back. 
Here are some ways to decorate your rental without making any permanent changes. Take a look. 
Switch Light Fixtures & Hardware
Switching light fixtures is one of the easiest ways to personalize your space. Similarly, you should also change the knobs and handles on different cabinets and doors. The inexpensive trick will instantly elevate your interiors. 
Don't Underestimate Soft Furnishing
Soft furnishings allow you to add texture and visual interest to your space. In particular, you can bring some drama to your living room with a bright area rug. Rugs also make your home feel more welcoming. You can get a delightful collection of rugs for your dining room online at the best rates.
Get Double-Duty Pieces
You should look for pieces that serve more than one purpose. For example, instead of a plain white platter, look for a vivid hand-painted platter with aesthetic appeal. You can use such pieces for serving as well as decorating. 
Apply Countertop Contact Paper
Are you tired of looking at dull granite countertops? Unfortunately, installing gleaming marble countertops can cost a fortune. Moreover, you probably don't have the liberty to undertake such renovations. 
But there is a much easier and cheaper alternative available – countertop contact paper! You can easily install as well as remove the contact paper. Additionally, it's also waterproof, making it suitable for bathrooms and kitchens.
Elevate Your Walls
Even if your landlord allows you to paint the walls a different color, you'll be required to paint them back when you decide to move out. And that can be cumbersome. 
You can skip the hassle with peel-and-stick wallpaper. Similar to contact paper, these wallpaper are a convenient way to elevate your walls. We urge you to look for wallpapers that don't leave any residue behind.
Add Pops of Color
Painting your walls may be out of the question, but there are other ways to incorporate a pop of color. Indoor plants not only infuse color but also add a refreshing touch. You can find a variety of plants that are easy to keep alive. We recommend Pothos, Peace Lily, Snake Plant, and English Ivy.
Display Free Standing Art
Different kinds of artwork give your home a personal touch. You can place framed art on dressers, display interesting coffee table books, and arrange other knick-knacks on bookshelves. 
Get a Decorative Mirror
A decorative floor-length mirror is a must-have for every home, especially a rental. You should consider placing a mirror at the end of a narrow hallway or a small room. Mirrors make a space look bigger and brighter.
Use Command Hooks & Strips
If you lack the space for free-standing art, don't feel disheartened. You can still hang up frames without drilling holes in the wall. Command strips and hooks are rental-friendly solutions for easily hanging things on the wall.
Install Vibrant Curtains
Replace boring blinds with vibrant curtains to infuse life into your interiors. Curtains help accentuate the height of a room as well as make it cozier. From light filtering sheer curtains to heavily patterned drapes, there are countless options available. 
Embrace Quirks
Does your apartment have an awkwardly shaped entryway or a nook that's too small for any furniture? Instead of ignoring these features, we urge you to embrace such quirks. Accessorize the entryway with a mirror, a compact credenza and a few plants. These elements will make visitors feel welcomed. 
As far as a small nook is concerned, you can convert it into a bar or breakfast nook.
Don't Forget Personal Touch
A house won't feel like a home without sentimental and personal elements. You should find a way to display antiques and any other collectibles you have gathered over the years. 
Another easy way to add a personal touch is hanging photographs of your friends and family. Understandably, you may be hesitant to put nails in the wall. In that case, get a poster board and use it to curate a temporary photo wall.
Cover Up Ugly Blinds
Fret not if your apartment comes with ugly and outdated blinds. Firstly, you can try to remove them. And remember to carefully store all the parts so you can put them back up when it's time to move. 
But what if that's not possible? Get flowy curtains that match your taste and cover up the blinds! It's an easy solution that doesn't require any permanent changes.
Introduce Definition
Excessively neutral and monotone interiors can feel boring. Find architectural accessories and geometric furniture to introduce some definition. 
Install Floating Shelves
A house can never have enough storage. If you are running out of space but don't want the hassle of hanging bulky shelves on the wall, you should consider installing floating shelves. This space-saving solution will provide you with plenty of storage without making your space look cluttered. 
When it's time to move out, use spackle to fill any nail holes.
The Bottom Line
There are several easy and affordable ways to furnish your rental and still get your deposit back. Hopefully, the aforementioned tips will get your creative juices flowing and inspire you to decorate your home.
Related Articles: