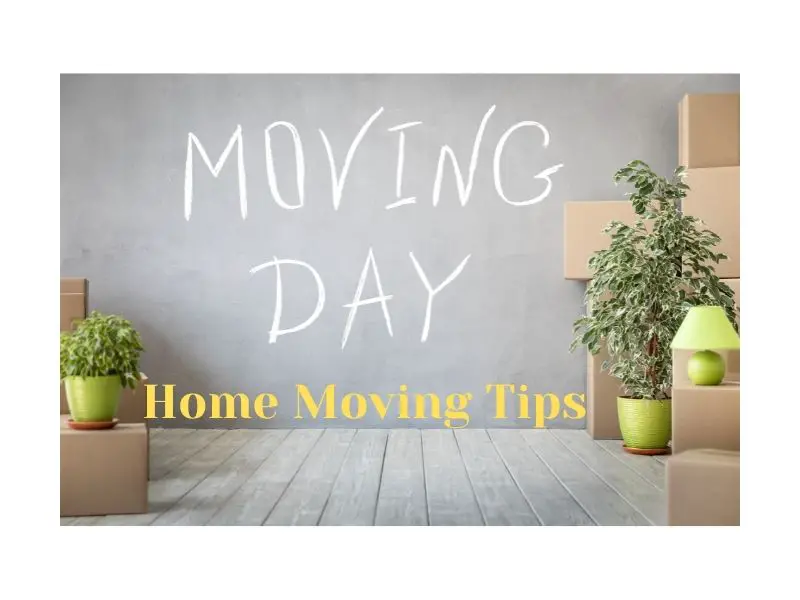 Home moving or shifting is a real frustration and can cause a lot of stress if things are not done in the right order. Here we list several home moving tips to help guide you along a stress-free path.
It can be tough for those who have to design a new home from scratch. From furniture to fresh paint, everything requires attention and being within budget.
People who cannot spend much time on home décor usually prefer hiring an interior designer who can prepare the new home before shifting.
However, what about furniture? We believe a person should buy furniture carefully because it proves costly. If you often suffer back pain, would you like to sleep in a bed that doesn't prove comfortable? So, make sure that you choose bed frames and other stuff prudently. Let's explore some useful home moving tips:
Car Boot Sale Before Moving
Do you know why shifting often proves hectic? The trouble begins when people take useless old stuff and do not find a place to keep those belongings. Hiring more trucks means you'll have to pay more. So, why not sell out the old stuff?
You can get a good amount by selling old chairs, beds, sofas, appliances, or other stuff. This will release the burden from your shoulders and ultimately, you could decorate the new house with stylish furniture.
Do Your Packing in Advance
We suggest you do not pack in a hurry because this may cause forgetting some essentials. So, make sure that you pack in advance while ensuring that everything is safely kept in the boxes. Large cartons prove great for many belongings. However, it is mandatory to name the boxes.
When you paste a note on each box with the details of essentials packed inside, you'll easily mark the boxes of packed stuff. Advance packing will keep you calm and people do not panic when they pack a month before shifting.
Order New Furniture
If you have a plan to design the new house with stylish décor pieces and furniture, place the order in advance. A puffy adjustable bed frame can prove to be a great choice for a new bed because it is based on advanced relaxing technology. You can set the frame wherever it makes you feel comfortable in your bedroom.
Stylish sofas and coffee tables are also needed for a bedroom, so you should get the accurate measurements of a new house. Try to get the furniture of normal sizes because enormous beds or sofas occupy unnecessary space. You can search for the best designs online, however, compare prices and quality.
Make Sure All Utilities Are Checked
Everything should be ready in the new house before the shift date. You should get utilities, including electricity, heaters, plumbing, boilers, and air-conditioning, checked by a professional company before moving in.
Other things like kitchen appliances, groceries, and essentials, should be there. It will help you get a perfectly organized home right after moving to your new home.
Find a Good Moving Company
People should not trust a random moving company because it can cause them a lot of stress. Safely moving your furniture is crucial and trusted companies usually train their staff to serve clients as best as they can. Movers help clients in packing, and they handle sensitive items with extreme care, so make sure you get the best movers who take care of your belongings just as much as you would.
Start The Painting Process
You'll obviously not like to do the repainting chores right after moving to a new place. So, it is recommended to do the renovation chores before final shifting. However, for this purpose, follow the mess-free paint tips as you must cover the floor and other items with a plastic sheet. This will save you from extra cleaning efforts and newly painted walls will welcome you to a new house.
Do Your Grocery Shopping
You may not have enough energy to do groceries right after shifting to a new place. So, make sure that you have essential things like coffee beans, bread, milk, sugar, and other items.
Find The Best School In The Area
If the new house is far away or in another town, you'll need to change the school of your kids. Try to search the best shopping malls, office routes, schools, and hospitals near the new place because these are mandatory things and you'll need to roam around.
Explain To Children Regarding the Reason for Moving
Kids usually get affected when they have to leave their neighborhood and school friends after shifting to a new place. They get sad and may curse you for moving.
So, it is vital to guide them properly and brief the reason for moving so they can prepare their mind accordingly. Leaving a place where a person used to live for years is not a simple thing and parents should pay special attention to kids during this time.
Change Your Bank Branch
You'll obviously need to visit the bank often and it is mandatory to update the new address on the bank's record. If the new place is far away from your office, you can ask the company to add a travel allowance to your salary. If you want to stay in touch with old neighbors, share the new address with them.
Decorate Your New House With Latest Trends
A new house is like a canvas as you can decorate it the way you like. So, it can prove exciting if you search for new home décor ideas, as this will improve your living standard. We suggest you invest little in a rental home, but if you own a new house, decorate it well.