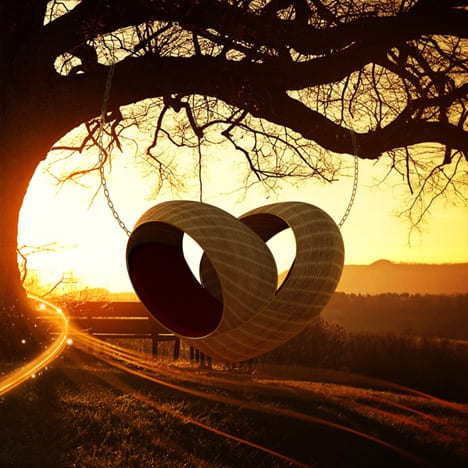 With Valentines Day just run around the corner, all the romantics of the world are already planning on how to make it special. Design connoisseurs can treat themselves with furniture pieces that bring romance in the air and are perfect to snuggle with loved ones. So here is our pick of the most romantic furniture pieces that even Saint Valentine will be proud off.
Heller Bocca Love Seat By Studio 65
Nothing says romance more than a nice succulent kiss and the Heller Bocca Love Seat will ensure you get to enjoy your kisses in a new style.
Veuve Clicquot Loveseat By Karim Rashid
A romantic setting, a bottle of champagne and a sexy love seat are the perfect ingredients for the perfect Valentine Day and the Veuve Clicquot Loveseat fulfills all criteria.
KISS Portraits By DNA 11
Immortalize your kisses courtesy DNA 11. Get the cheeky KISS Portraits and hang them in your homes. The company will send you a lip-print collection kit featuring a M.A.C VIVA GLAM Lipstick and KISS image sheets so you can capture the perfect image.
Lilia Bistro & Chaise Lounge Patio Set
The heart-shaped patio furniture will appeal to even the most jaded lover and is perfect for a cosy twosome.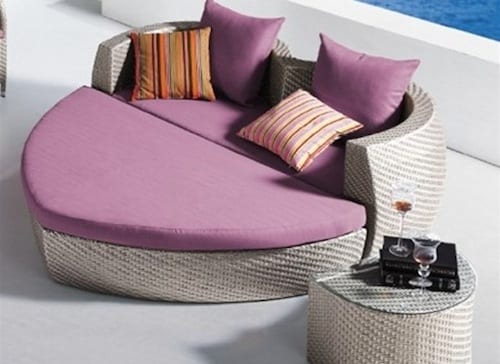 The Brezza Bathtub By ZAAFDesign
Speaking of cosy twosomes,  what can be more romantic than a nice tub and a bottle of wine?  The Brezza Bathtub is just what you need to ignite the sparks.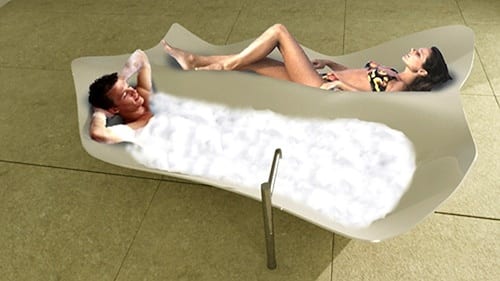 Panton Heart Chair – Vitra
It may be designed for a single person however the shape is undeniably romantic and all credit goes to the legendary Verner Panton.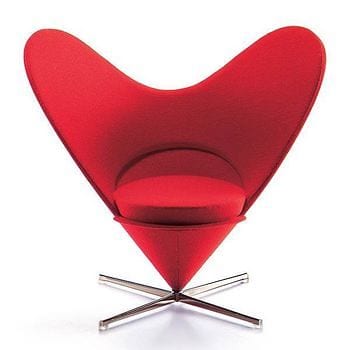 YIN YANG Chair by Nicolas Thomkins
Men may be from Mars and women from Venus, but they can't do without each other. "Yin" (black) and "Yang" (white)  is often defined as "two mutually correlated opposites" and the chair is a great example of the complex relationship between men and women.
The Pink Bed By Karim Rashid
Looks like when it comes to designing romantic furniture, Rashid is an expert. The bed has rounded corners and the headboard resembles lips. The use of pink further lends a playful vibe to it.
Mua By  Victor Aleman
Mua was designed with lovers in mind and its no coincidence that it appears to be a giant heart shaped pendant when looked from a distant.