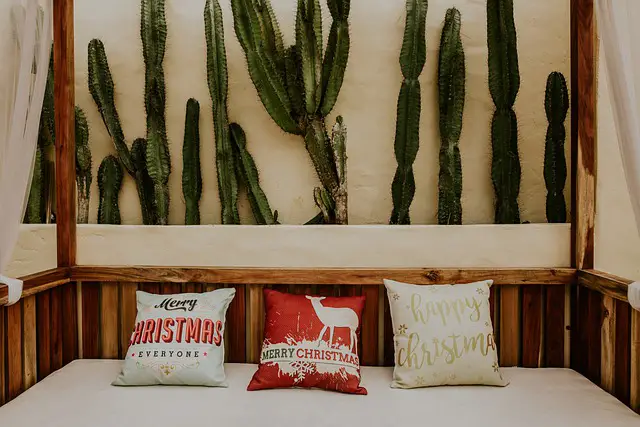 5 Tips for Storing Your Throw Pillows
When it comes to making your home warm, cozy, and inviting, throw pillows are a no-brainer. Besides their comfort and aesthetics, throw pillows can offer support, help you lie or sit in the right position, as well as keep your spine in the right position.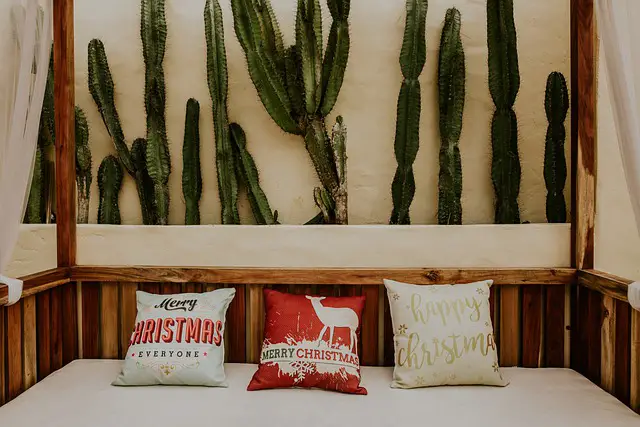 Throw pillows can be placed just about anywhere in the home. This includes the living room, dining room chair seats, or bedroom. If you're the type of homeowner who goes overboard with throw pillows, there can be a fine line between creating an attractive space and too much clutter. You may not want to get rid of any. If this is the case, it's time to think about how to store them properly. Here is a guide on how to store and care for your throw pillows, helping to keep them fresh.
1. Choose a Suitable Container
For those who haven't got a spacious linen closet, there are other options for storing throw pillows. You can find a container that will effectively protect and hide extra pillows. If you have room for a stylish bench, why not pick one that features extra storage space? Such benches are normally made out of cedar or another high-quality wood. This will keep your throw pillows looking and smelling fresh. Whatever container you decide on, never try and force pillows into it. This will have them coming out looking old and wrinkled. 
If your pillows have zippers, you may prefer unzipping them and removing the pillow insert. If you've made the mistake of forcing your throw pillows into a container, it may be time to invest in new covers. Mary's Kitchen Towels sell pillowcases with zippers. You can look into their wholesale pillow cases, especially if you plan to buy a large quantity and want to save money. 
2. Add Under-the-Bed Drawers
If you've got storage space under your bed, why not use it to your advantage and store your throw pillows in it? It's not hard to find an affordable under-bed compartment. This can be used to quickly toss your throw pillows. However, if your bed sits too low to the ground, you may have to look at alternative options.
Similar to baskets, if you're lacking in under-the-bed storage space, you should refrain from trying to stuff your throw pillows in it. While you may be able to shut it and have them out of sight and out of mind, it's likely they'll be wrinkled when you take them out.
3. Purchase An XL Basket
Baskets are a fantastic alternative to more traditional storage. They're also a great place to store your throw pillows. If you have an awkward space in your bedroom that needs filling, placing a basket there with your throw pillows will not only look stylish but keep them neat and tucked away.
It's wise to buy an XL basket. Should you opt for one that's too small, there won't be enough space to house your throw pillows. Most baskets don't come with a lid either, so bear this in mind when looking for one. Wicker baskets are a popular option. They can store your throw pillows and be placed neatly within, which will avoid mess and clutter. 
4. Work With What You Have
Before you dash out to buy pillow storage products, you may not need to buy anything new in the first place. You may find there are lots of pre-existing places around your home that can work just as well and keep hold of your throw pillows.
There is always somewhere you can toss your throw pillows, such as neatly displayed by your fireplace or a window bench. If you have the money to do so and want to look at other options, purchasing a couple of extra baskets may be the answer.
5. Keep Pests Away
Once you've decided on the perfect storage solution for your throw pillows, you'll want to make sure they're kept in tip-top condition until you need them. Unfortunately, carpet beetles, moths, and silverfish are some of the most common household pests that can find their way into practically anything, including your storage space!
Thankfully, there are lots of ways you can manage and deter pests from seeping into your storage space and drawers. This includes using vacuum storage bags, ensuring nothing edible is stored near your throw pillows, and using watertight, airtight, or plastic containers. 
We appreciate throw pillow storage isn't something most of us think about on a daily basis. However, if you are someone that uses a lot of pillows on your couch or bed, or you're planning a long trip and want to keep them fresh and pristine, it's good to know the best way to store them.
Whether you change your throw pillows each season or like to keep hold onto them for as long as possible, the storage ideas above will ensure they're kept out of sight and ready to grab as and when you need them. 
Conclusion
Throw pillows are a great addition especially when you have guests around and need more seating space. However, when they are not required they can take up space. It is great if you have extra space available where you can safely store them until they are next needed.