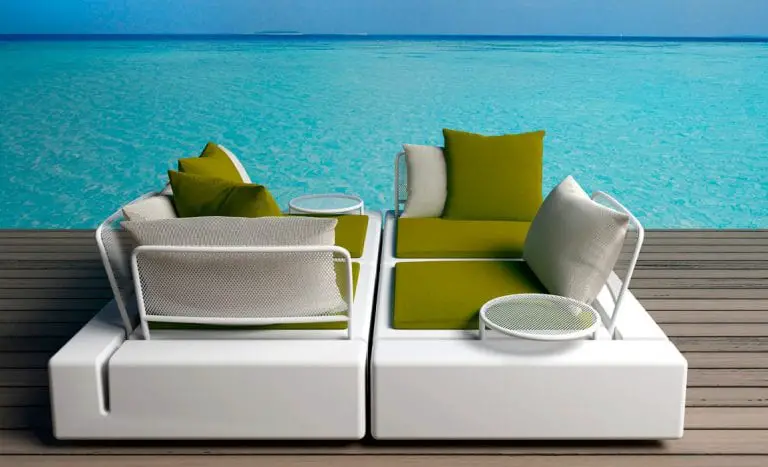 Looking to spruce up your outdoor space? Why not get Kes Outdoor Seating Furniture by Vondom? It is a brilliant set that beautifully merges the three basic elements people mostly look for in furniture: superior design, high quality materials, and timeless appeal. It will make your outdoor space look cozy and modern and allow you to enjoy the beautiful weather as you relax with a drink in hand.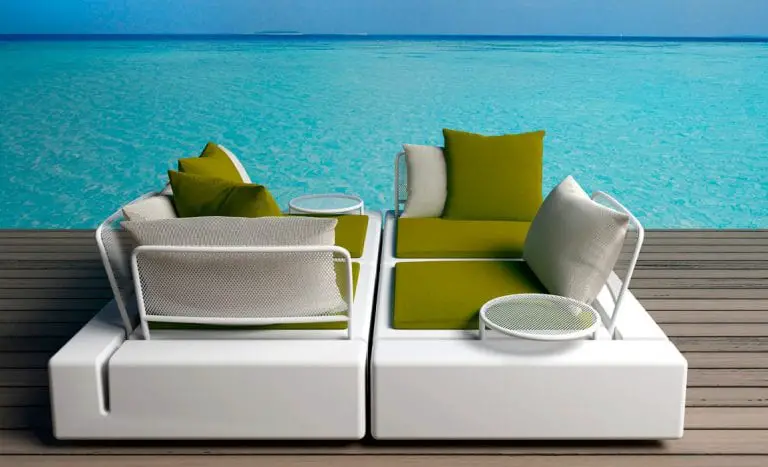 The Kes Outdoor Seating Furniture by Vondom is a modular system designed for outdoor spaces. It is the masterwork of Gabriele & Oscar Buratti whose main aim was to create furniture that provided continuous and articulated seating positions. The set is comprised of a chaise, sofas, angular poufs, and lineal poufs.
You can combine its individual elements to create armchairs or large islands. Its most outstanding features are the visible cuts in the base which can be fitted with elements such as tables, armrests, or backrests. The cuts make the furniture decorative, functional, and architectural. They add a simple but valuable aspect to the design.
Buratti + Battiston Architects are internationally renowned for their exciting creations which interpret the relationship between complexity and simplicity, find the balance, and give it a unique value. Kes Outdoor Seating Furniture is a true representation of their work. If you enjoy relaxing outdoors or love throwing pool parties for family and friends, get Kes and make your space look sleek and sophisticated. Do you think Kes Outdoor Seating Furniture is a perfect match for your exterior?