You will lose track of the time when you sink into the Mamy Blue armchair by Poltrona Frau.  Designer Roberto Lazzeroni unites both nostalgic retro chic with futuristic modernism to create a chair that is completely timeless.  The designs of Carlo Mollino echo back to you once you are wrapped in the lithe, flowing forms of the Mamy Blue chair.  To perfectly complement the sweeping lines of this armchair with the best color is no small feat, but the endless ocean color of the Pelle Frau® leather and the warm, inviting Cuoio Saddle Extra hide are as creative and inspiring as the chair itself.
This chair is designed with a clear purpose: to carry you away from the everyday and into a timeless place of relaxing, meditating, and dreaming.  With the same power of a rich melody, you will be transported by the creativity seeping from every elegant stitch in the Mamy Blue Armchair from Poltrona Frau.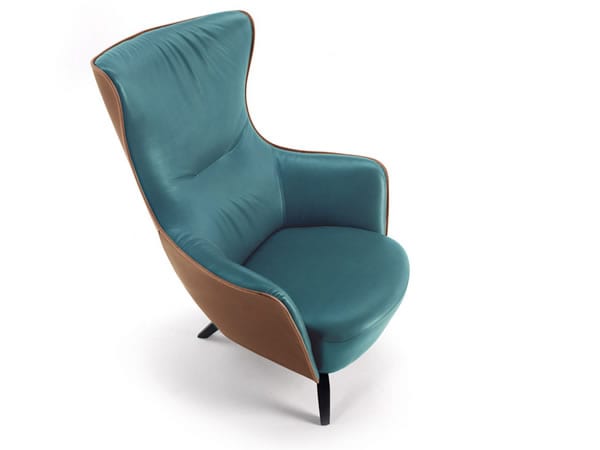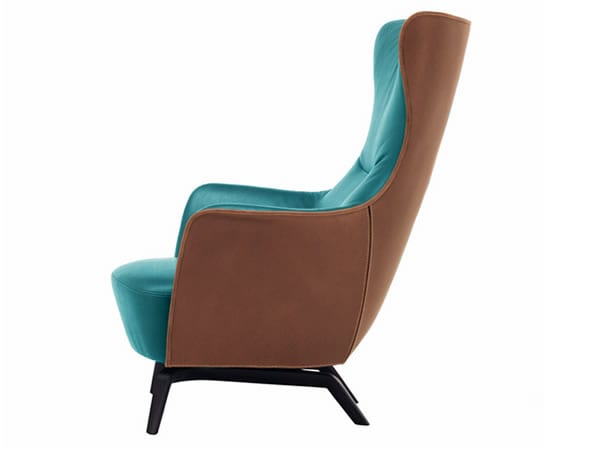 Reading and relaxing are only possible in the most comfortable of chairs, which is why the Mamy Blue is crafted with molded foam back for support.  A sturdy base of seasoned beech-wood provide the structure for individually tied double-cone steel springs secured to jute webbing; a modern spring seating method that is akin to the one used for centuries of long-lasting furniture.  The low-slung legs are gracefully shaped in wengé-stained ash wood, a hardwood of choice for the selective craftsman.
When tradition meets modern inspiration in the Mamy Blue armchair, where will it transport you?