Trends and fashions come and go in the blink of an eye.  A true and lasting achievement in design is to create something that survives the ebb and flow of the clock to establish itself as a classic piece that refuses to be dated.  Like the little black dress, a classic car, or Paris at night, some things will never lose their sparkle with the passage of time.  The Tosca Bed from Verardo does for furniture what a black cocktail dress does for fashion.  It manages to accomplish the undying pursuit of man: ageless immortality in the face of fastidious taste.
We're an affiliate
We hope you like our recommendations! Just so you know, we may collect a share of sales or other compensation from the links on this page. Thank you for using our links, it is much appreciated.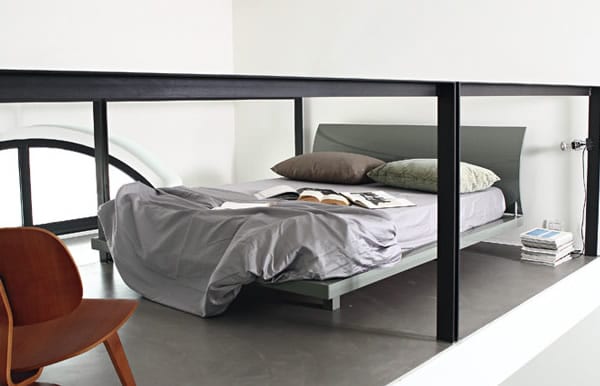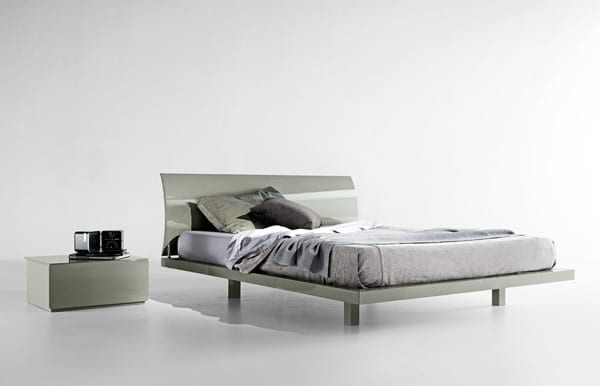 Already spanning four decades, the Tosca Bed by Verardo is still as clean and aesthetically fresh as the day it appeared in the line of internationally renowned Verardo products.  The success of the style is largely due to the simple lines with an architectural feel.  The smooth, raised platform has a touch of Eastern asceticism, but the look has just enough softness thanks to its signature curved headboard.
The shaped wood arch is harmoniously clean like the overall design, but brings an aura of casual warmth to the frame that might otherwise appear too industrial for the intimacy of a private bedroom. The mitered 45-degree joints and extra slats ensure a study quality you can depend on to provide countless comfortable nights. The Tosca Bed has been a favorite for decades, and you can count on many more years of stylish comfort.
Wouldn't you like to add a touch of immortal design to your bedroom?