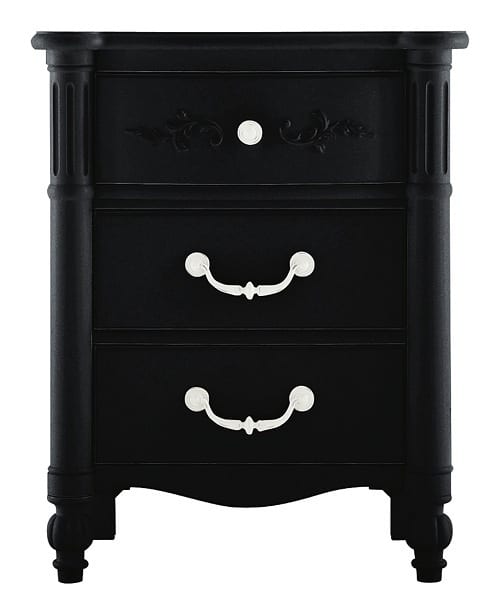 Simple Nightstand Ideas For Your New Bedroom
We're not sure if there's any statistical information to back this up, but we're fairly certain the nightstand is almost always the very last piece of furniture to be considered — much less procured —
in any given renovation, redecoration or relocation, old furnishings are switched out for new ones.  Even though it's the first inanimate thing we touch every morning to shut off the alarm and the last one we deal with each night to take off our glasses, sip one last glass of water or put down a book, it's typically at the bottom of our priority list when we're re-doing a bedroom or moving into a new one.  
So in honor of what we're dubbing "the eleventh-hour piece," here's a roundup of ten simple nightstands with something for everyone, from the naturalist to the modernist.  Sweet dreams!
Isabella Nightstand by RPKids
The Isabella Nightstand offers three drawers with intricate wood detailing and a warm brown finish. Other features include English style dovetail craftsmanship with felt lining on the top drawer and a dustproof panel. Each drawer is adorned with elegantly crafted drawer pulls.
Key Features
Warm brown finish
English style dovetail drawers
Felt lined top drawer
Intricate wood detailing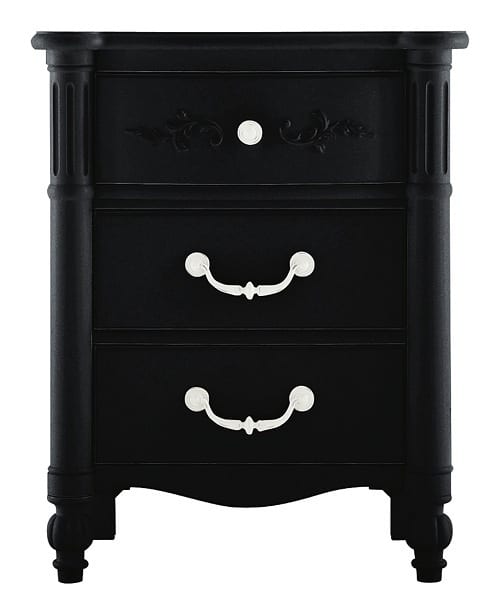 ---
Antiqued Nightstands via Natty By Design
---
Bonita Nightstand by Allan Copley
The Bonita 2-Drawer Nightstand brings a regal elegance to your bedroom. With its framed two drawer cabinet in Zebrawood finish, perched atop its Mocha on Oak finished base that features graceful lines leading to the tapered leg supports, this nightstand delivers sophistication and relaxation to a whole new level. Turn your bedroom into your own retreat oasis with the Bonita 2-Drawer Nightstand.
---
Chartreuse Nightstand from True Modern
---
Kids Colorblock Nightstand by True Modern
---
LED-Illuminated Nightstand by Rotoluxe
The Kvad features a flat top surface for use as a sleek end table, podium or seat.
Minimalist shape that makes this a versatile decor piece for indoors or out.
All Rotoluxe products are made from 100% recycled plastics (post industrial/consumer plastics) that can be fully recycled back.
This lighted stool or table can be used indoors or out. An easy to change low-watt compact fluorescent bulb gives off Rotoluxe's signature ambient glow. 
Also great as a nightstand.
Impact and UV resistant.
Total Height: 18″ inches/ 18″ length x 18″ width inches.
---
The Milena Nightstand by Global Furniture
A touch of class and comfort can be yours with the Milena nightstand. Brass-finished drawer pulls really pop against the classy black wood finish. Plus, a drawer and a shelf offer convenient storage space.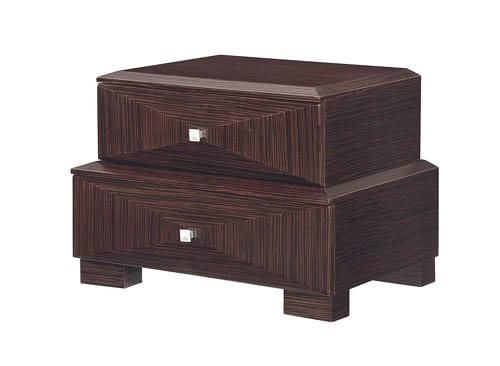 ---
The Studly Nightstand from Worlds Away
"Studly" nightstand found at Worlds Away.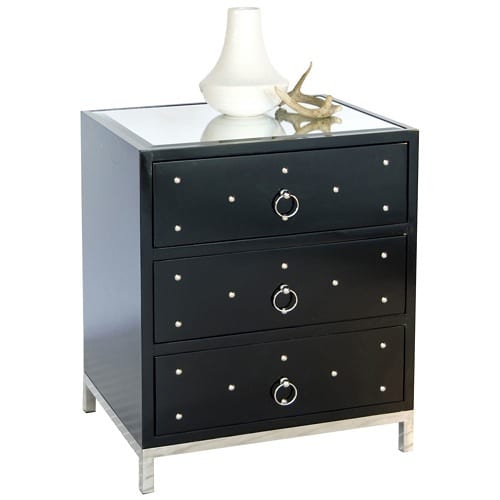 ---
Winsome Curved Nightstand via Mercantila
Add extra table space to your bedroom with the ageless design of the Winsome Wood Claire Curved Nightstand. A clean and simple design, finished in white. The curved profiled top is perfect for a bedside lamp, clock, or docking station.
Featuring a spacious pull-out drawer ideal for storing small accessories and personal essentials. It has a matching comfort grip knob that provides easy access to the contents inside. Keep photo albums accessible or some of your favorite nighttime storybooks within reach on the bottom shelf.
Constructed of a combination of composite wood and solid beech wood for long-lasting durability. Conveniently ships in 1 box, which includes the hardware necessary for assembling.
Available at Wallmart.
---
Woven Rattan Coco-Shell Nightstand by Indo Puri
About This Collection
Indo Puri designs and brings to you a collection of contemporary and handcrafted furniture.
Indo Puri's pieces are made or accented with natural and sustainable materials unique to the Indonesian archipelago, such as Cinnamon Bark, Coconut Shell, Seashell, Rattan and tropical woods. Through creativity and intensive hand labor, we create a beautiful as well as sustainable line of home furnishings.
Available at Emma Mason