Suzy Wong Loveseat
Perfectly fusing modern design principles with eastern sensibilities, the Suzy Wong Loveseat Collection is the essence of sophistication. It is created by design guru Kenneth Cobonpue and will take your breath away the first time you see it.
It is made from traditional materials such as abaca, rattan, lampakanai, and wood. Its pieces are characterized by high backs which create lovely enclosures. Loveseats regained popularity a few years ago and have been interpreted by designers in different ways. Suzy Wong is Kenneth Cobonpue's fresh take on the old design.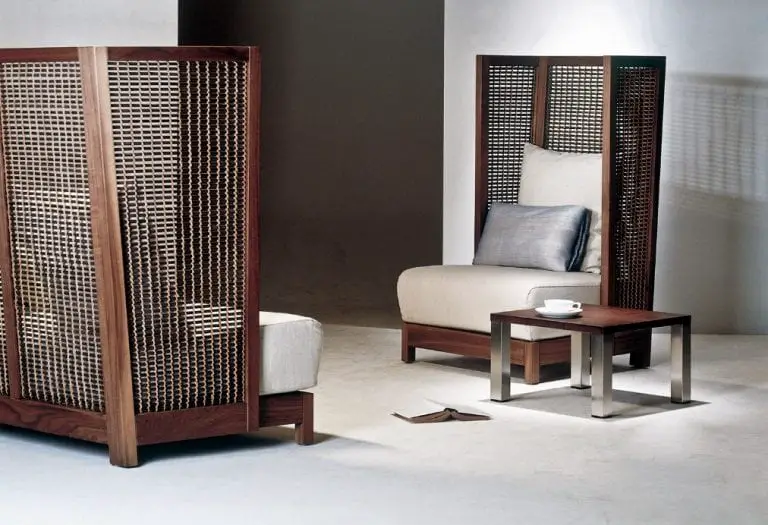 The Suzy Wong Loveseat Collection by Kenneth Cobonpue will give your living space a touch of romance. It is comprised of armchairs and loveseats and lends an atmosphere of relaxed comfort to rooms. It is perfect for tranquil spaces where users will welcome the intimacy it provides.
Its unique detailing, superior upholstery, and high quality materials make it the perfect match for contemporary living areas. The different elements add value and appeal to the overall design of each piece. Each seat offers privacy, comfort, and stature. The loveseat is perfect for sharing cherished and intimate conversations with your loved one.
World-renowned furniture house Kenneth Cobonpue becomes more popular by the day. Suzy Wong is sure to increase its popularity. The illustrious collection is both chic and elegant and is ideal for people who want to make their homes look outstanding. It provides ample space for people to cuddle up.
Imagine curling up on this loveseat with your beloved, what could be better than that?