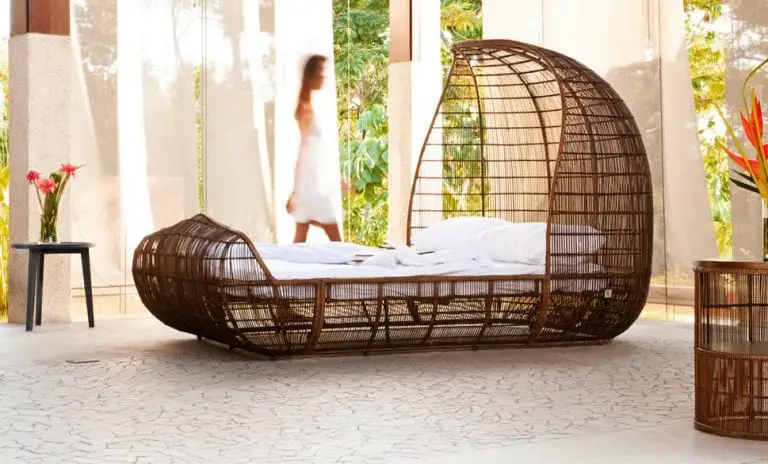 Voyage Bed by Kenneth Cobonpue
Give your bedroom a touch of island paradise with the Voyage Bed by Kenneth Cobonpue. It is a low profile piece lovingly crafted in black or brown rattan. It has a beach-inspired look and features an oversized headboard and a simple footboard.
The headboard makes a great centerpiece and freshens up the look of any bedroom. Voyage is a statement piece that creates a lovely atmosphere in your bedroom and sets the mood for the rest of the décor.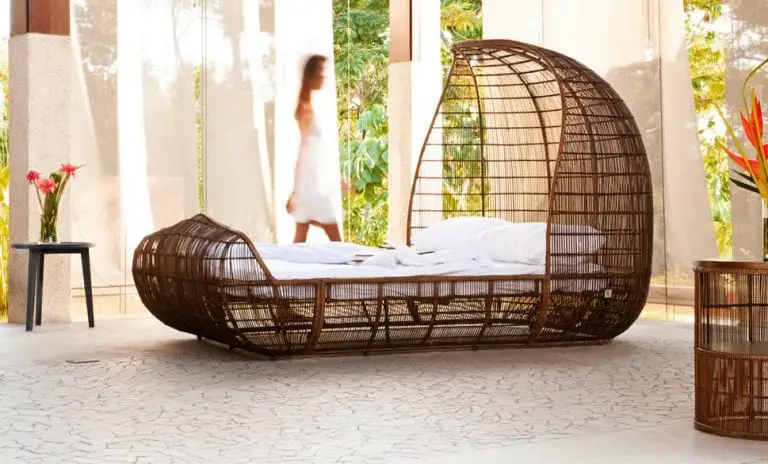 Gorgeous in every way, the Voyage Bed by Kenneth Cobonpue is the answer to your dreams. It is reminiscent of old reed boats and is made out of fine materials. It comes in two different versions: one for the indoors and another for the outdoors.
The indoor version is made from abaca while the outdoor version is made from polythene. The bed has a steel frame and comes in two sizes. Kenneth Cobonpue believes that as we sleep, we travel to a world of dreams. He created the bed to ensure that people journey to that world luxuriously.
Beds come in all styles and sizes these days. There are small ones, gigantic ones, beautiful ones, and ugly ones. If you want a bed that transports you to a world of imagination as you sleep, get the Voyage Bed. You'll never have a bad dream as you sleep in it. Superior materials have been bound together to make it the perfect place to sleep.
Wouldn't it be the best experience to sleep in this exotic bed?