15 Stunning Modern Sofa Designs from 2008
Here is to the "ultimate" in sofas, the most used piece of furniture in every home. Furniture Fashion has reviewed some outstanding modern designs from the world's foremost designers, as well as first timers including prototypes that may one day become reality.
We know these modern styles are probably not for everyone but they sure are fun to look at and possibly inspirational to your interior design plans.
Enjoy!!
The Nurus 4U from Ece Selamoglu and Oguz Yalim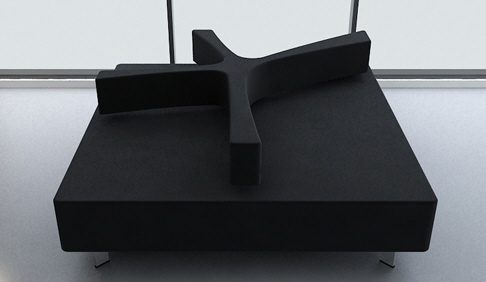 The first of our sofas is rather unconventional in style and shape sporting a square design that works well in a pair. The Nurus 4U from Ece Selamoglu and Oguz Yalim is a seating unit perfect for common areas and uses geometry as its core theme in its design and visual appeal.
This most unusual seating system offers a height adjustable backrest and found at Orgatec Colonia this year.
Other Sofa Designs: 10 Contemporary Sofa Table Designs
The Doc Sofa Bed
This may be the most versatile sofa in our review, and as you will see it is much more than meets the eye. The
Doc Sofa Bed
has a unique mechanism that transforms an unassuming sofa into a bunk bed complete with a hideaway ladder and safety rail resulting in sleeping space for two.
This "convertible sofa bed taken to new heights" is perfect for small spaces such as lofts or dorm rooms where square footage comes at a premium and multi-function furniture is a necessity. Covers are removable for washing.
Available from BonTon Trading
Hunting Lines by Daniel Becker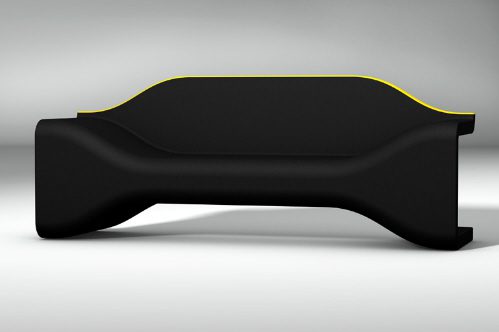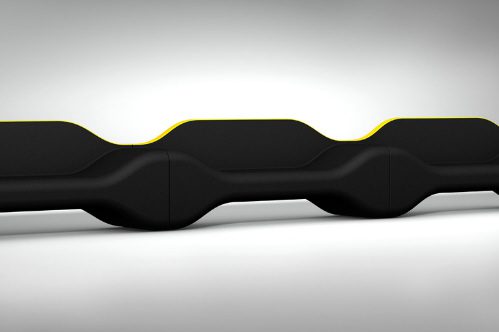 Hunting Lines by Daniel Becker is a prototype is in search of the right manufacturer and features dramatic bold curves and folded angles. This modern sofa is the second piece in a series a chaise lounge with similar lines preceded that.
The Hunting Lines sofa has square ends that allow for extended seating in a residential or commercial setting. Stay tuned for its release and get more information from Daniel Becker here.
Two Seat Sofa 220 x 68 x 85
Poliform Park  Sofa

Design great Carlo Colombo combined a generously sized two seat sofa with a built-in marble topped side table that links to an aluminum base for Poliform's "Park" sofa released at this years Milan Furniture Fair.
This is a very sophisticated and glamorous sofa that is without a doubt going to be the focal point in any modern interior. If you like the Park Sofa, check out the rest of the stunning modern furniture from Poliform.
Amin Designs Sofa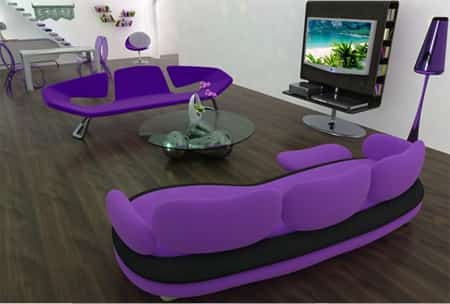 [the_ad id="83445″]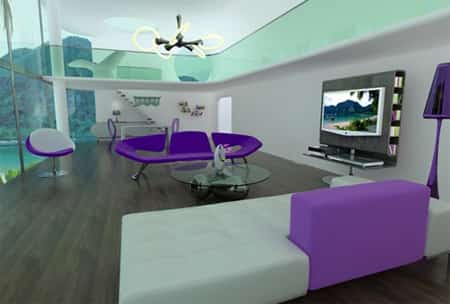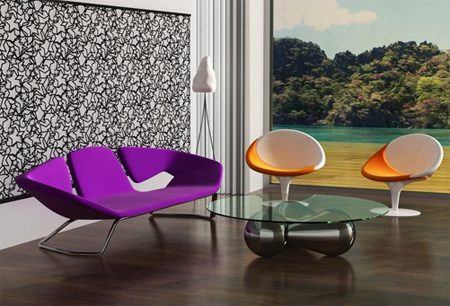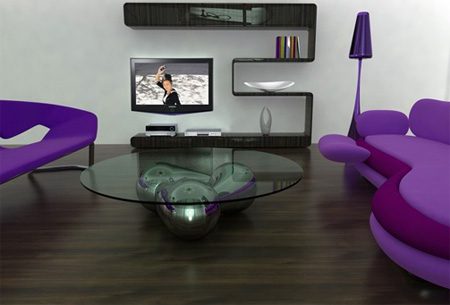 There are a several really cool ultra modern sofas to see from Amin Designs, and there was no way to leave any of them out, so here they are counted as one.
By the looks of the shapes and vibrant colors, you may expect a furniture collection that is way out there, and it is just that. The design team at Amin strives for excellence while focusing on the power of imagination to create a better world for future generations.
Keep your eyes on the rest of the furniture in these pictures which is also part of the Amin Design's collection.
My favorite sofa is the purple one!!
Kirsten Antje Hoppert and Steffen Kroll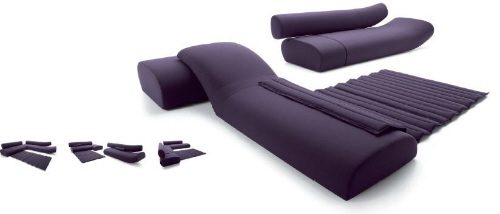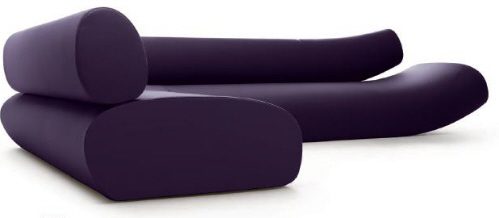 The modern sofa takes on a new meaning thanks to Cor Furniture and designers Kirsten Antje Hoppert and Steffen Kroll of Studio Vertijet.
The Lava is a work of art and a sitting/reclining lounge system with endless possibilities. We dedicate Cor to the ultimate in design with a philosophy includes the hands and eyes of master craftspeople, and top quality materials and a great deal of skill as the main ingredients.
The "Lava Sofa Lounge" is furniture, landscape, and sculpture, unusual in its uses, unique in its design.
The Yang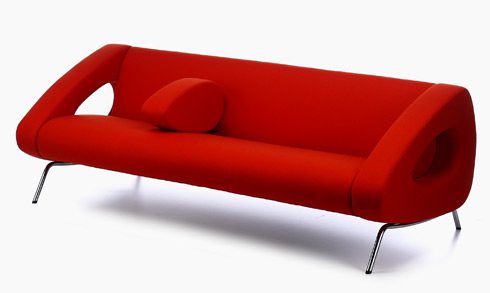 More than one hundred years of history go into every piece of furniture from French maker Ligne Roset who specializes in one of the most progressive collections of quality furniture I have seen.
I am very sure that none of their original designs were as catchy as the "Yang" sofas slick modern appearance that features a versatile shape that allows a variety of set up configurations.
The Yang is really four identical sections that make up a well-rounded square, which in this case the sum of the parts is as cool as the whole.
$3,100 – $3,700 per piece. Designer Francois Bauchet
Jean Marie Massaud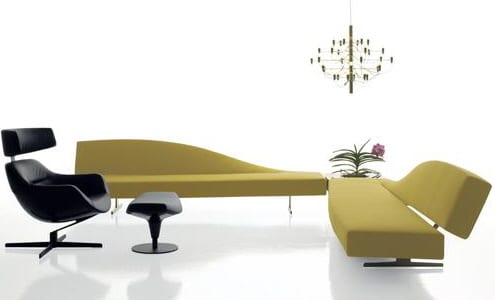 Here we see the sleek combination of the "Aspen" sofa from designer Jean Marie Massaud who joined talents with well versed modern furniture manufacturer Cassina of Italy.
When I think of Aspen I envision smooth rolling slopes and that is exactly what is present here, and notice the "ice skate" style feet that keep in the theme. The Aspen features opposing shapes allowing a long single sofa or two individual half sofas which are available in 180 and 260cm lengths.
Aspen is combined here with the Auklund lounge chair and ottoman in black leather, another Massaud /Cassina design.
Moon System by B&B Italia Designer Architect Zaha Hadid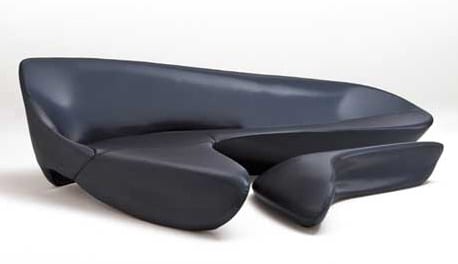 Finally, what would a look at modern sofas be without something from B&B Italia and designer/architect Zaha Hadid.
Their "Moon System" is like nothing I have ever seen, possessing the complexity of curved geometry and a one-piece look as if it were carved from a single element.
Every angle of the Moon Sofa takes on a completely different look, unlike most seating systems that rely on redundancy. I especially like the way the ottoman can be incorporated within the shape of the sofa adding to its one-piece concept.
Sofa $12,460; Ottoman $1,749