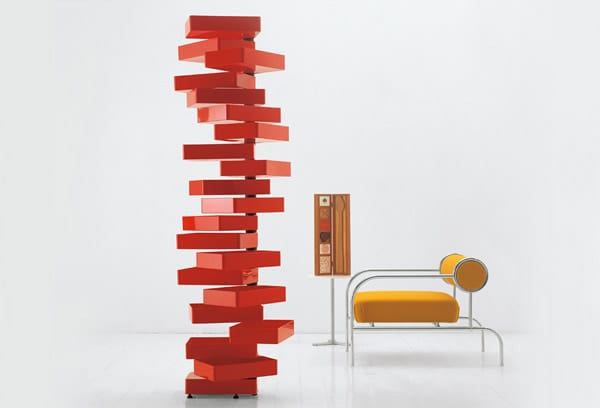 Looking for a quick and easy way to refurbish your home? Try the Pyramid cabinet from Cappellini for your contemporary home. Created by top designer Shiro Kuramata, the piece showcases a contemporary design that will fit into any modern setting. It comes in two different versions; the Pyramid and the Revolving cabinet. The pyramid cabinet has seventeen drawers in black acrylic resin which are enclosed by glass casing. The casing contrasts beautifully with the black drawers creating a trendy look. Each of the drawers has different dimensions and is set on castors.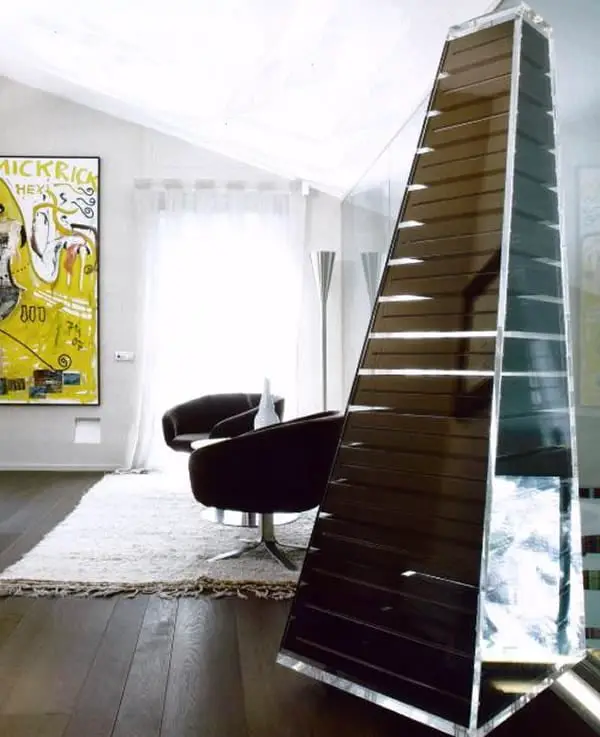 The Pyramid Cabinet from Capellini is supported by swivel wheels which make it easy to maneuver. The Revolving cabinet has an asymmetric design which gives it a vibrant look. It has twenty drawers in red polish acrylic material which rotate around a vertical metal support. Spruce up your office by getting this red shelf and you'll be the envy of your colleagues. Both designs incorporate versatility and movement making them ideal for commercial and residential applications. They are great for organizing crafting or office supplies and will add a colorful touch wherever they are placed.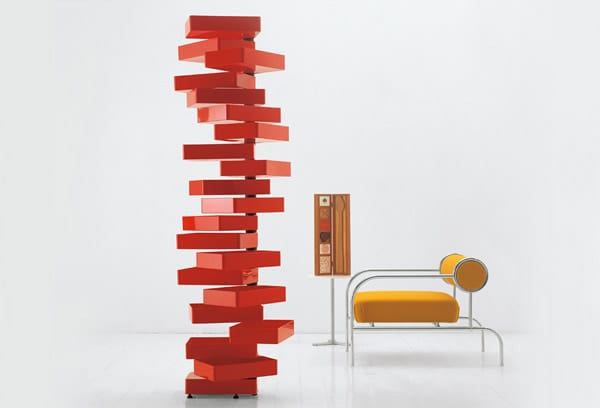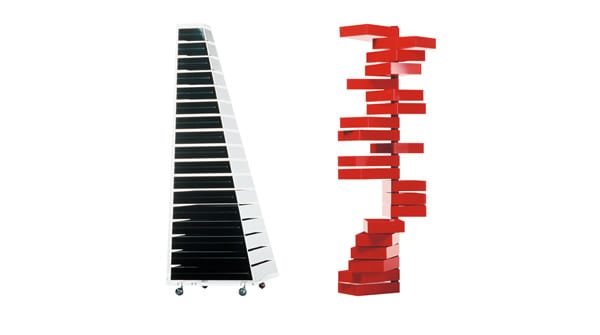 The Pyramid unit from Cappellini will allow you to keep your items close by. It lends a stylish, contemporary touch to décor and offers optimum storage space. Punctuated with clean, neat lines, this piece will give any interior an organized appearance. If you are getting rid of clutter, consider getting the pyramid or the revolving cabinet for a fresh, modern look.
Don't you simply love Cappellini's classic design for a bookshelf?