With houseguests descending upon us like flocks of birds, 'tis the season to roll out the trundle beds and inflate the air mattresses.  While most of us have the sleeping arrangements on lockdown, the question still remains: where are all those people supposed to congregate during the waking hours?  
We thought we'd take a flight of fancy in today's post and round up ten humongous or at least visually striking mod sectional sofas with a flair for the dramatic and plenty of extra space for all those extra derrieres.  
From the boho patchwork quality of the French-designed leader of the pack to the sinewy lines of the Avetex creampuff later on in the series, each of these entries has that certain something that makes you do a double-take… and if no one's watching, dive right onto it like a little kid, with utter abandon.  Snuggle up and enjoy the view of these colorful relaxation stations.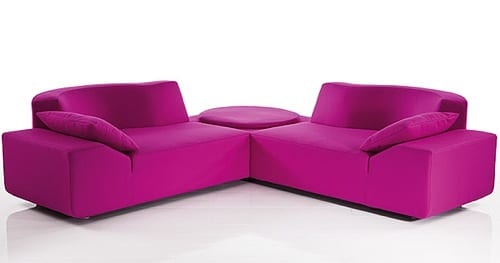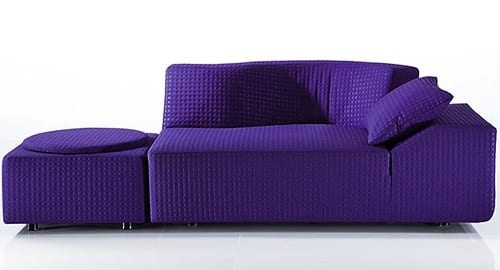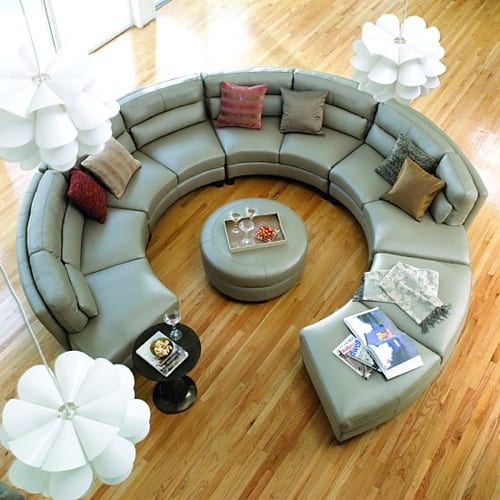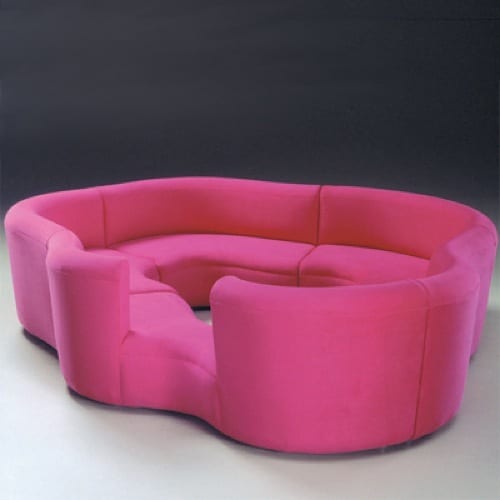 Several elements in today's image series found at Bruehl.