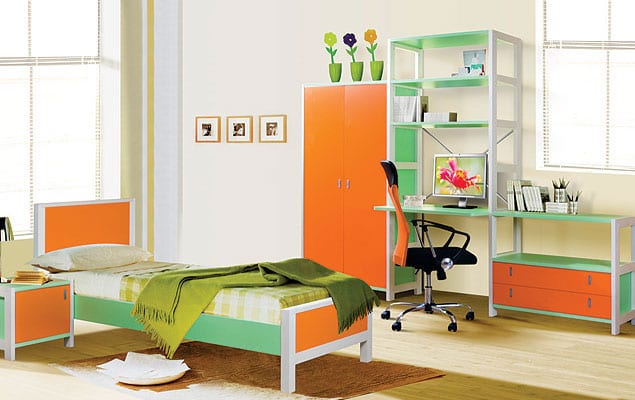 Want your kid's room to look like something out of a fashion page? Try the Matrix Kids Room collection by Lattas. The unique collection is comprised of a bed, bedside table, wardrobe, chest of drawers, bookshelves, computer table, and chair. It has vibrant colors that spell fun and adventure.
The collection has everything your child needs to stay happy and energetic. Your children will love the comfortable bed while storing their clothes neatly in the wardrobe and drawers, play games on the computer table, and increase their knowledge with books from the bookshelves.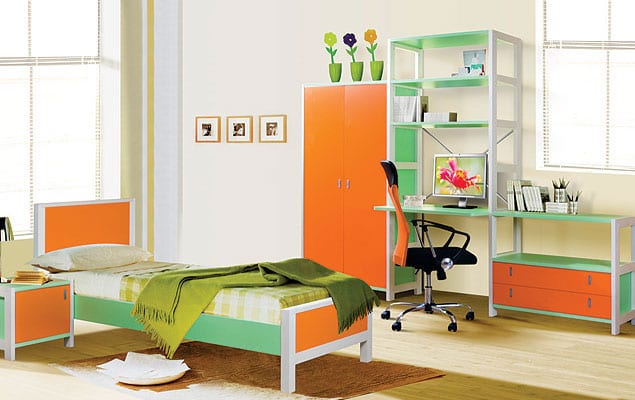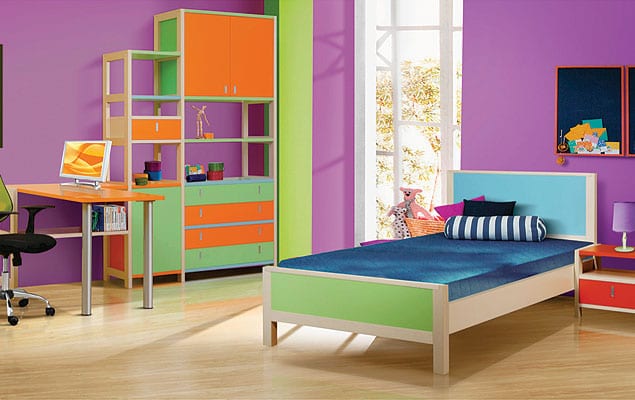 A kid's room is a perfect place to play around with color. Children love bright and bold colors and this is reflected in their lively nature. The Matrix Kids Room by Lattas is a perfect example of a colorful child's room.
It beautifully combines colors like blue, green, purple, and orange to form a child's haven. Your child will feel alive in this room but still get the relaxation he needs to sleep peacefully at night. Neutral colors like white and black are also incorporated for a different dimension.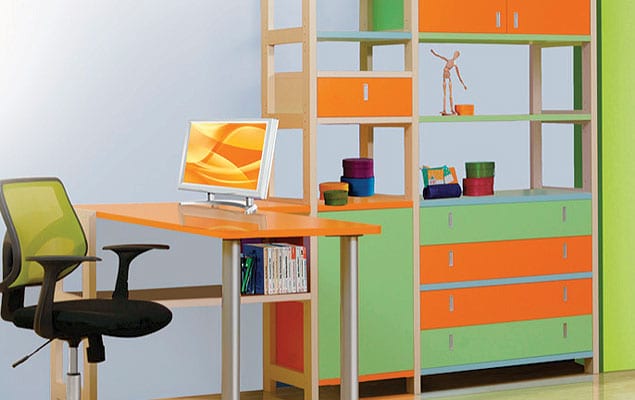 Kids might be many things, but one thing they are not is dull. Show off your child's cheery character with the Matrix Kids Room collection by Lattas. He will feel excited every time he steps inside the room and will probably spend countless hours there.
Who knows, the bright colors might just inspire you to redecorate your own room. Which is your favorite furniture piece in the Matrix Kids Room collection?